At Sudbury Catholic Schools, we are called to strengthen our faith-based, inclusive, and equitable community. This year, our community has been working hard in preparation for the 2022 Truth and Reconciliation Week – a five-day commemoration taking place from Monday, September 26th to Friday, September 30th. In between the personal activities being planned by our schools, we're pleased to share that Sudbury Catholic's Indigenous Education team has curated resources and materials to help students, staff, and community members commemorate this important week!
National Centre for Truth and Reconciliation Activities
The National Centre for Truth and Reconciliation offers a series of opportunities for classrooms to participate in events throughout the week of September 26 to September 30. More information and registration links can be found at: https://nctr.ca/education/trw/
The National Centre for Truth and Reconciliation (NCTR) was created as part of the mandate of the Truth and Reconciliation Commission of Canada (TRC). The NCTR is the foundation for ongoing learning and research. Survivors, their families, educators, researchers, and the public can examine the residential school system to foster reconciliation and healing.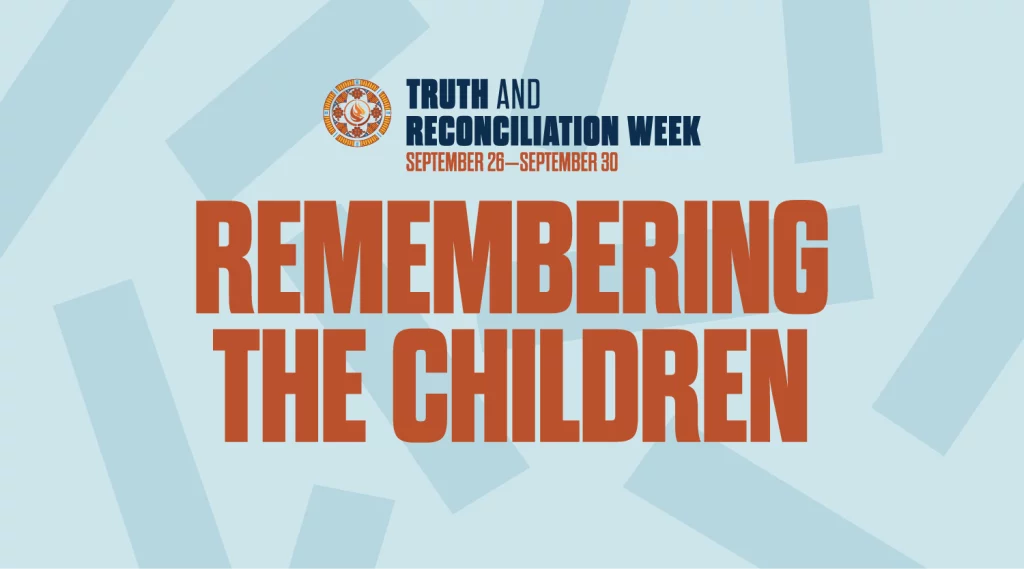 TRUTH AND RECONCILIATION WEEK 2022 is a national program open to all schools across Canada. The theme of this year's week is Remembering the Children. Students will learn about the residential school system's history and memorialize the lost children. Several Sudbury Catholic schools will participate in activities and educational sessions planned by the NCTR.
This year includes an expanded program with age-appropriate material for students in Grades 1 through 12.
Days 1 to 3 features pre-recorded videos and a live Q & A session. On September 30, students can view a live televised broadcast for Orange Shirt Day from their classrooms.
All sessions will be held virtually on Hubilo.
Nelson Professional Learning series also offers educators the opportunity to deepen their knowledge through a series of free webinars entitled The Whole Truth About Residential Schools. This series is about learning and teaching the history of Indian Residential Schools in Canada.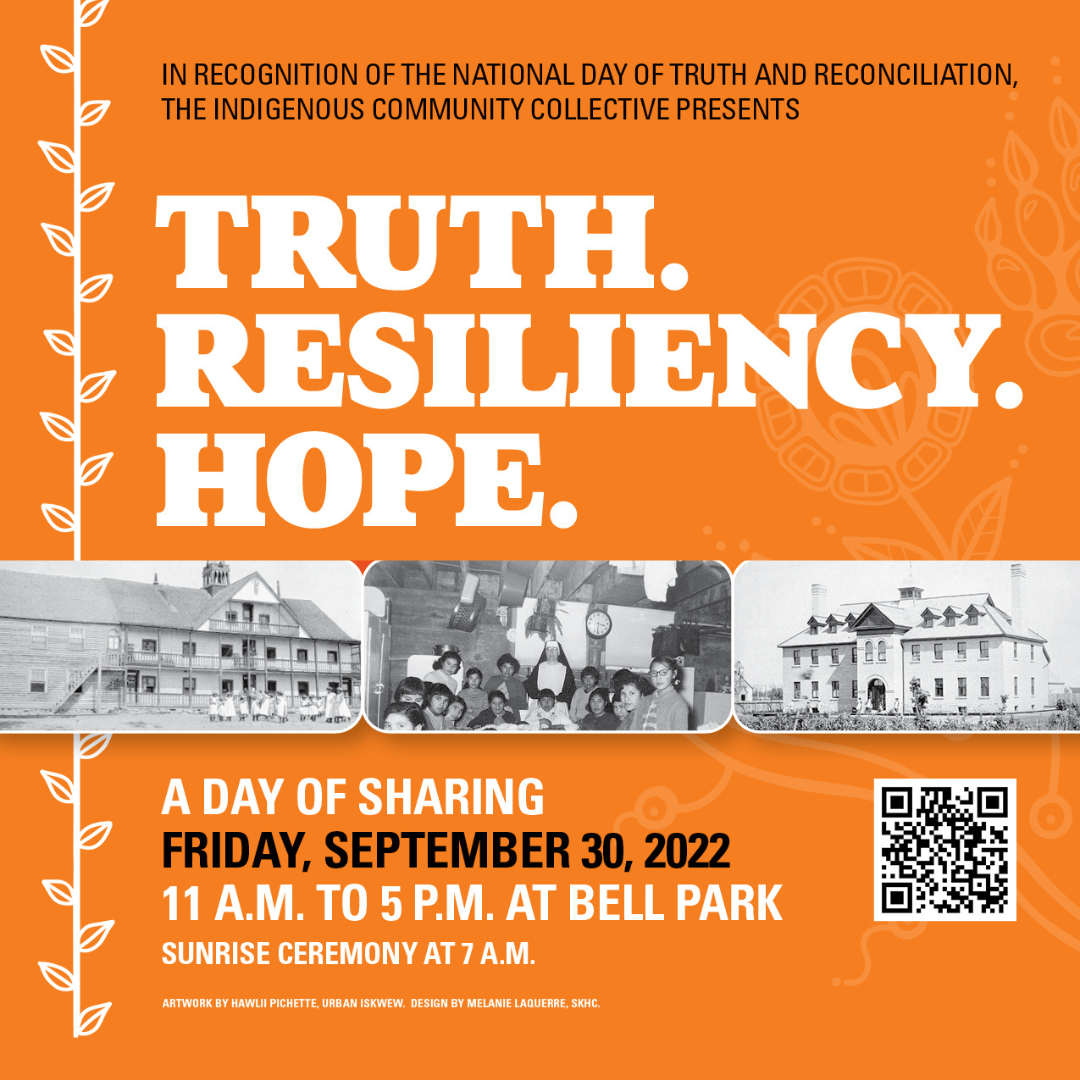 Truth, Resiliency and Hope Event
Schools are invited to attend the Truth, Resiliency and Hope event planned by the Indigenous Community Collective. This event is occurring at Bell Park in Sudbury on September 30. At this gathering, attendees can commemorate survivors of Residential schools and acknowledge their resiliency. The event will begin with a sunrise ceremony and opening remarks. Later, a play entitled Debwewin (Truth) and a short video screening will premiere, and the event will finish with a Q & A session.
Indigenous Community Collective – NDTR Event Poster
School Invitation
Event Agenda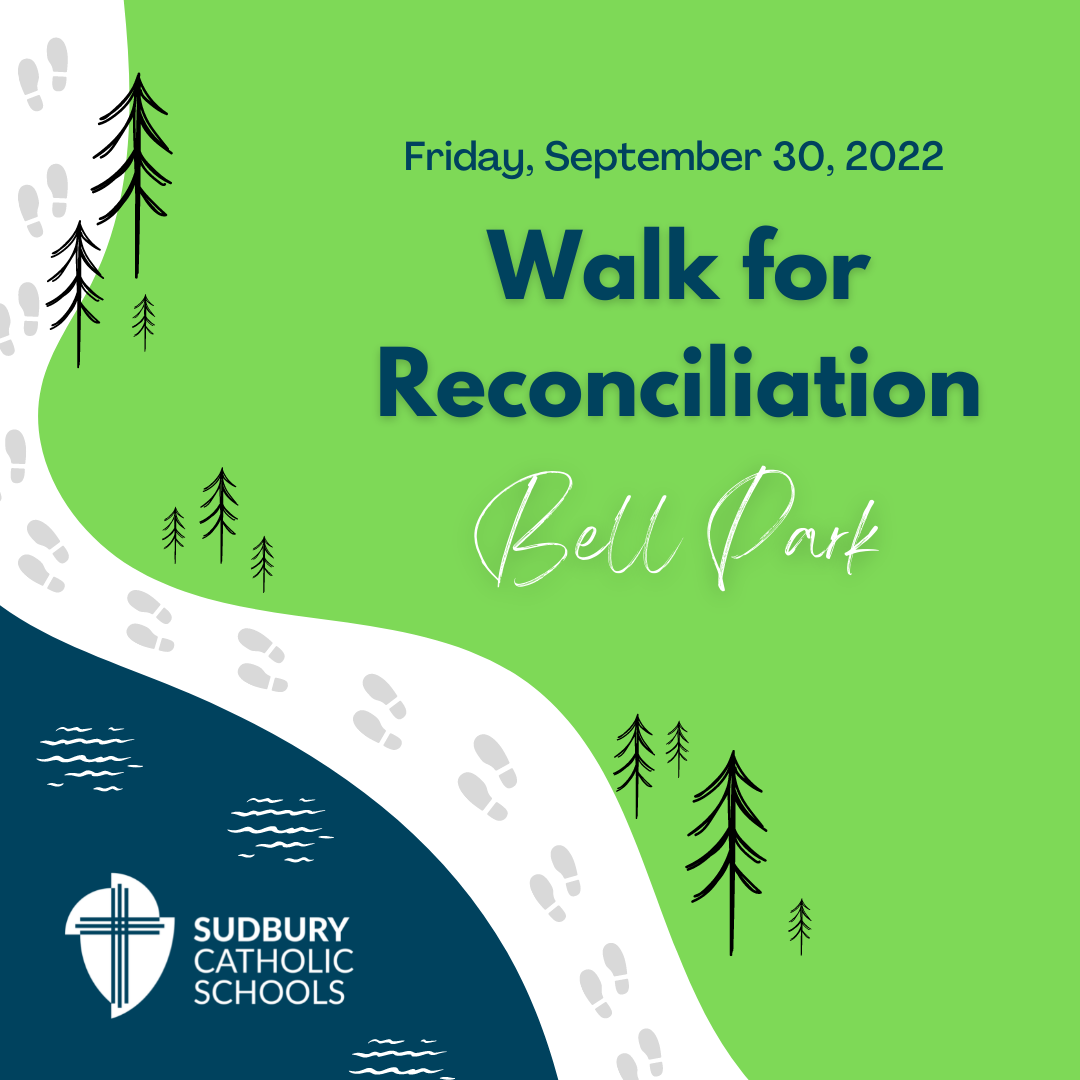 Walk for Reconciliation
Board members at the Central Board Office are invited to attend the Walk for Reconciliation on September 30, 2022. This joint community event begins at N'Swakamok Friendship Centre (110 Elm Street). The group will then walk together to Bell Park, where they will attend the opening of the Truth, Resiliency and Hope event.
Orange Shirt Day in Honour of National Day for Truth and Reconciliation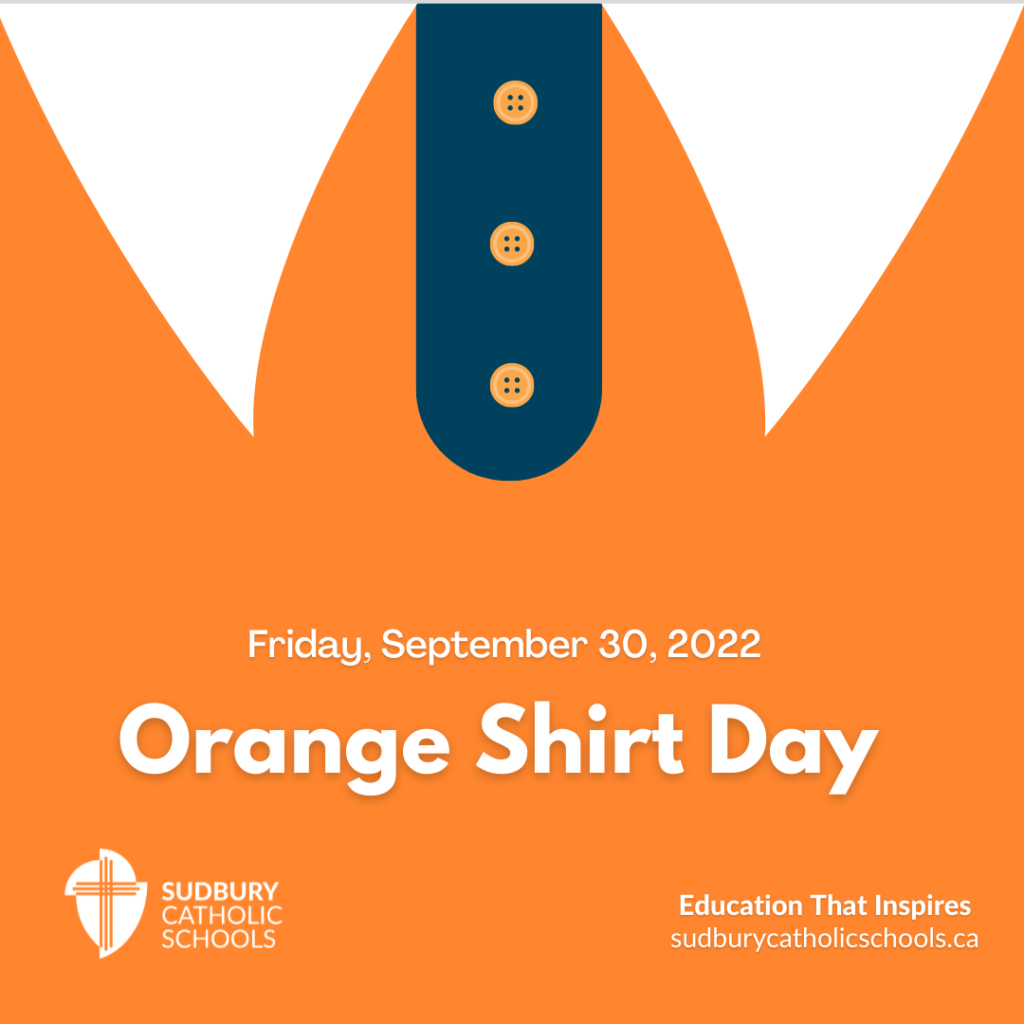 On September 30, we will join schools across Canada to recognize the National Day for Truth and Reconciliation. Students and staff are encouraged to wear orange and participate in Orange Shirt Day events to recognize and raise awareness about the history and legacies of the residential school system in Canada. We are reminded that Orange Shirt Day also offers an opportunity to honour and pray for those who never made it home. Our schools are encouraged to post to social media and utilize the hangtags #orangeshirtday and #sudburycdsb to allow our board to see these activities in action.
Available Support
In addition to the activities listed on this post, we recognize that each of our schools will be finding unique and creative ways to observe and honour this time. These events and activities may differ, but support is always provided. As we are reminded that this can be a difficult topic for many students, staff and families and should be taught with deep respect. For those who require support, there is help available through these contacts below:
Health Support Information:
If you are a Survivor and need emotional support, a national crisis line is available 24 hours a day, seven days a week:
Residential School Survivor Support Line: 1-866-925-4419