Jack Gouchie
Student Trustee for 2021 – 2023
Jack is currently a Grade 12 student at St. Charles College. In September 2022, Jack will work alongside his fellow Student Trustee, Catena Hayden to represent student voice at the Board table.
Prior to St. Charles College, Jack attended St. Andrew Catholic School and Holy Trinity Catholic School. Throughout the years, he has participated in a variety of extra-curricular activities. He has been a part of various sports teams including basketball, baseball, hockey, volleyball, curling and badminton. He also serves on student council, he was an active member of the elementary band and has participated in multiple St. Charles College canned food drives.
Outside of school, Jack also participates in hockey, baseball and lacrosse and is currently a Grade 6 Piano and Grade 7 Theory student with the Royal Conservatory of Music. He is an active member of St. Andrew's parish and assists as an altar server. He hopes to pursue a career in sports administration in the future.
"I am thankful to have been given the opportunity as Student Trustee. It is through my experiences with the Board that I have met a variety of students from different schools. This has sparked my interest in advocating for students and becoming more involved in student governance. I hope to be a strong and influential voice for the Sudbury Catholic student body."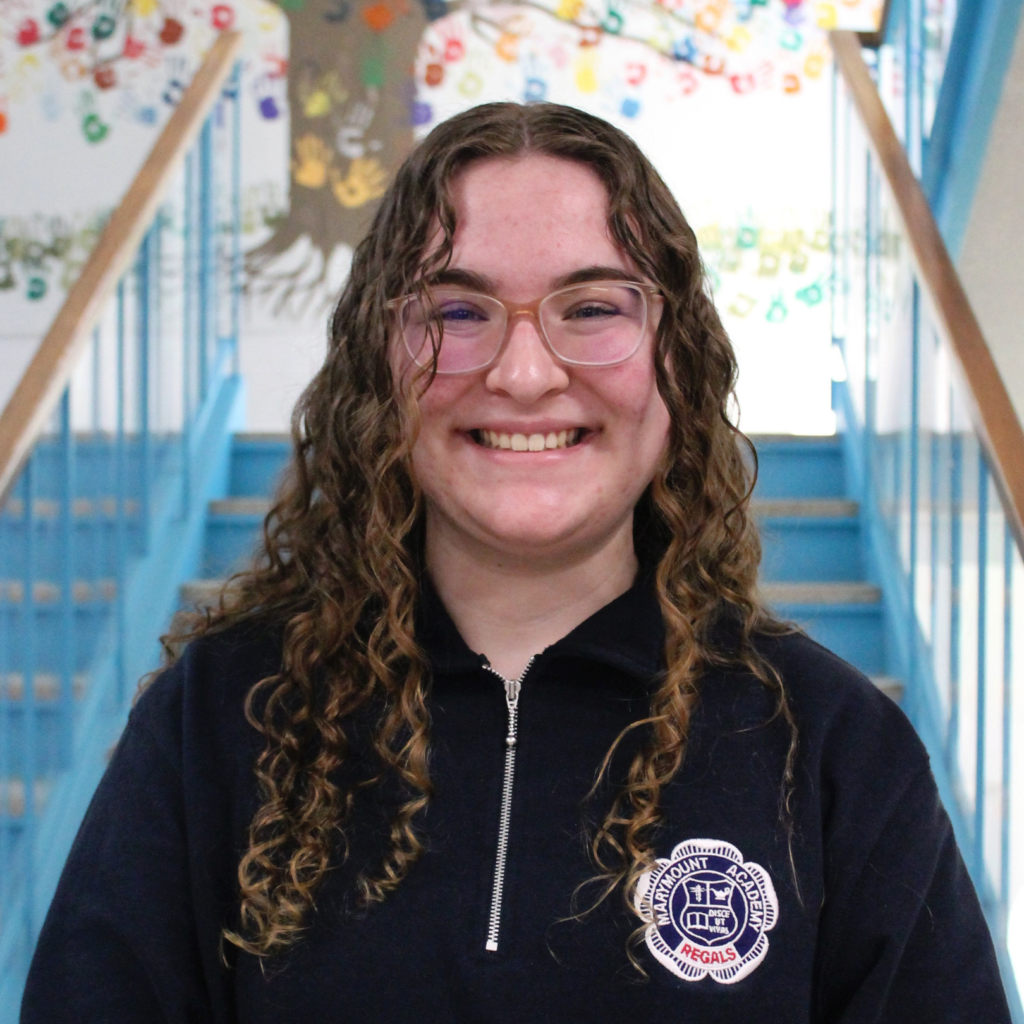 Catena Hayden
Student Trustee for 2022 – 2024
Catena is a Grade 11 student at Marymount Academy. Catena joins her fellow Student Trustee, Jack Gouchie. Together, they will represent student voice at the Board table.
Since 2018, Catena has been an active member of the Student Administrative Council (SAC) and enjoys collaborating with her peers and teachers to organize spirit days and fundraisers to enhance the educational experience for all.
She is passionate about helping others and wants to make a difference in her community by inspiring students to get involved in initiatives that deepen their learning and demonstrate service to others. This past year, Catena joined the Sudbury Catholic Student Senate to connect with fellow secondary students in SCDSB's four secondary schools to help promote campaigns such as Toonies for Tuition, Ontario Students Against Impaired Driving, and the Can Tab Drive.
In addition to being a devoted student and committed to academic excellence, she is also proud to be in the French Immersion Program and appreciates diverse cultures. Upon her secondary graduation, she aspires to become an aerospace engineer and will start completing the Architecture and Engineering Specialist High Skills Major (SHSM) offered through Marymount Academy in the Fall 2022.
While away from school, Catena practices her faith as an active member of her Catholic Community at Our Lady of Hope Parish.
"I am honoured that I was selected to serve as Student Trustee for the next two years. I am excited to use this opportunity to grow as a leader, share my ideas, and help represent students from all Sudbury Catholic schools at the Board table."
Student Trustee Documents
Trustee Application
POLICY G60: Student Trustee of the Board