Staff and students at St. Paul Catholic Elementary School were delighted and blessed to have the Most Rev. Thomas Dowd, Bishop of the Diocese of Sault Ste. Marie, spend the day at their school.
During his tour, Bishop Dowd took the time to visit classrooms where students ranging from Kindergarten to Grade 6 excitedly had the opportunity to speak with him and ask many questions. Not only did Bishop Dowd answer their questions, but by sharing his knowledge and faith, the experience also served as a wonderful learning opportunity that strengthened their Catholic identity in the process.
These discussions included conversations on various topics students are currently studying in their religion classes. For example, discussions focused on Sacred Scripture, the Sacraments, Catholic prayers, the ministry of the Holy Father, and also the Diocese's activities.
Students were especially interested in Bishop Dowd's role as Bishop of the Diocese of Sault Saint Marie, asking many questions regarding his vestments. They learned that his crozier, also called pastoral staff, is his staff with a curved top that symbolizes the Good Shepherd. They also learned about his episcopal ring and how it represented the Bishop's faithfulness to God and the Church.
The teachers and students at St. Paul School were super excited when Bishop Thomas Dowd visited them! One student proclaimed, "Wow! I can't believe we just met the Bishop!".
One teacher said: "It was very nice to have Bishop Dowd take time out of his busy schedule to come and spend time with our staff and students. They were so invested in his presentation and learned so much!"
With the constraints of the pandemic, schools have had limited visitors, making this visit even more special. "We were grateful and blessed to have had Bishop Dowd visit us and share his support, and we hope we can continue to create more opportunities like this in the future to help strengthen our faith and Catholic learning within the classroom." Say's Cara Soehner, Principal of St. Paul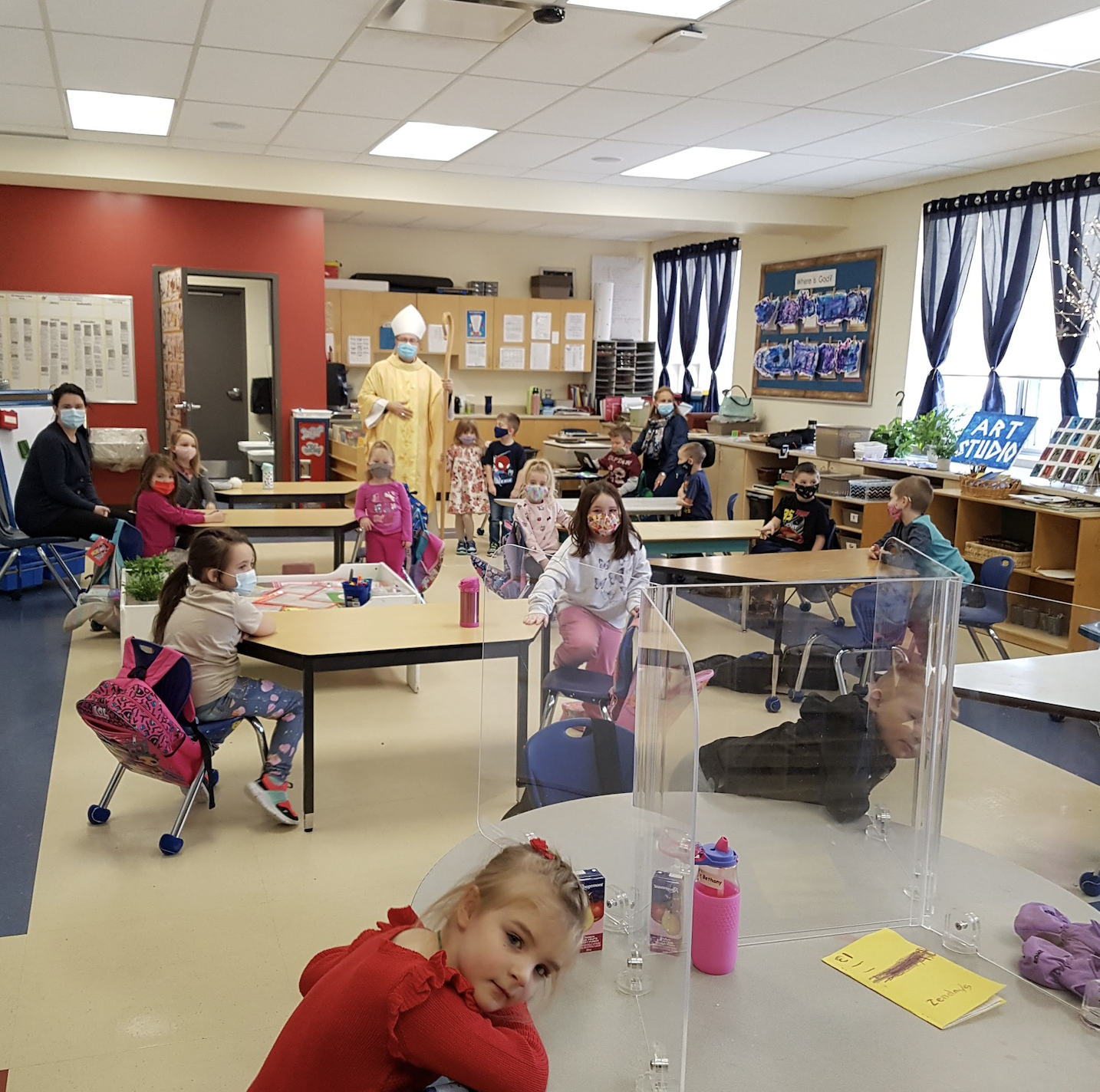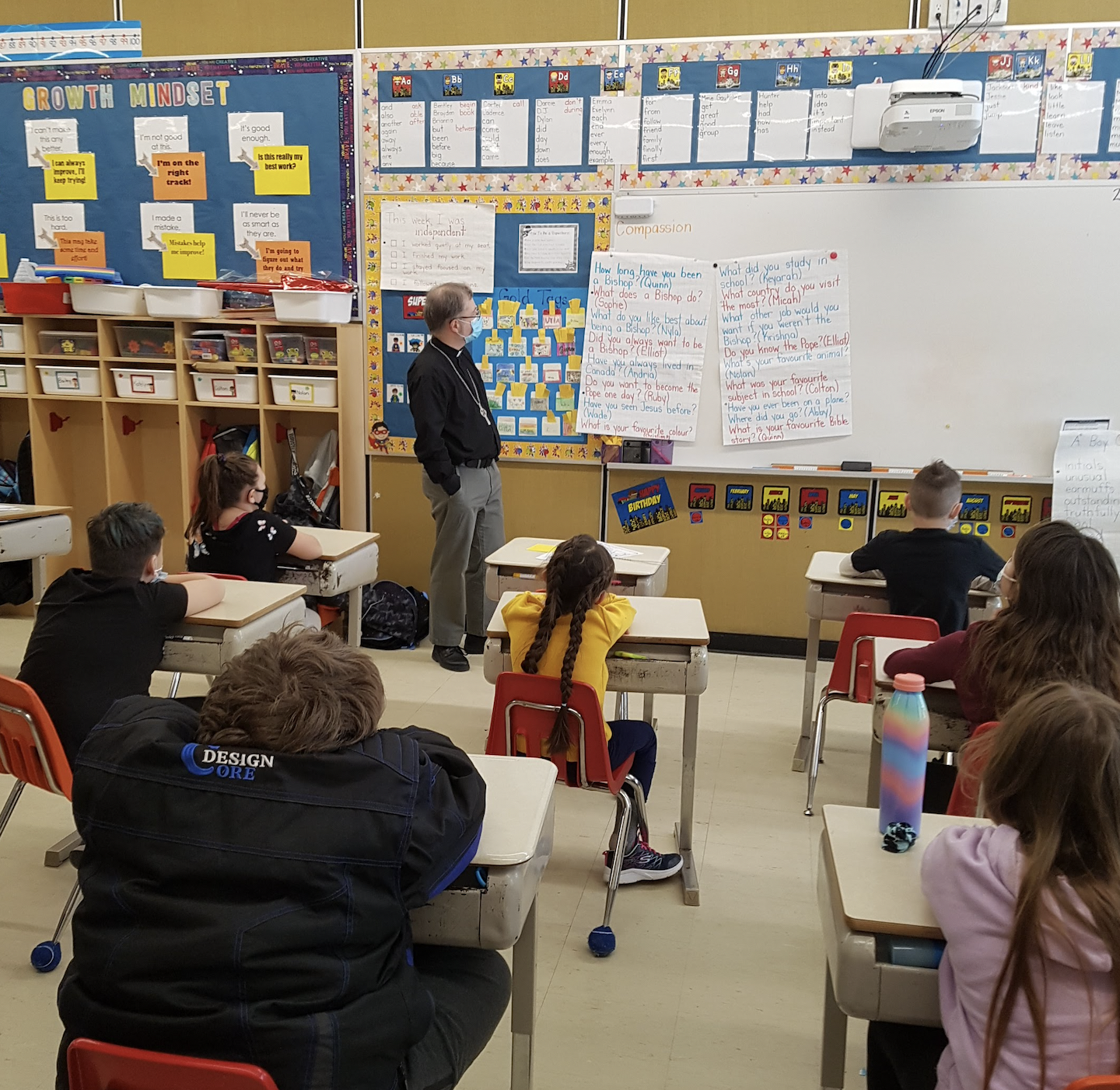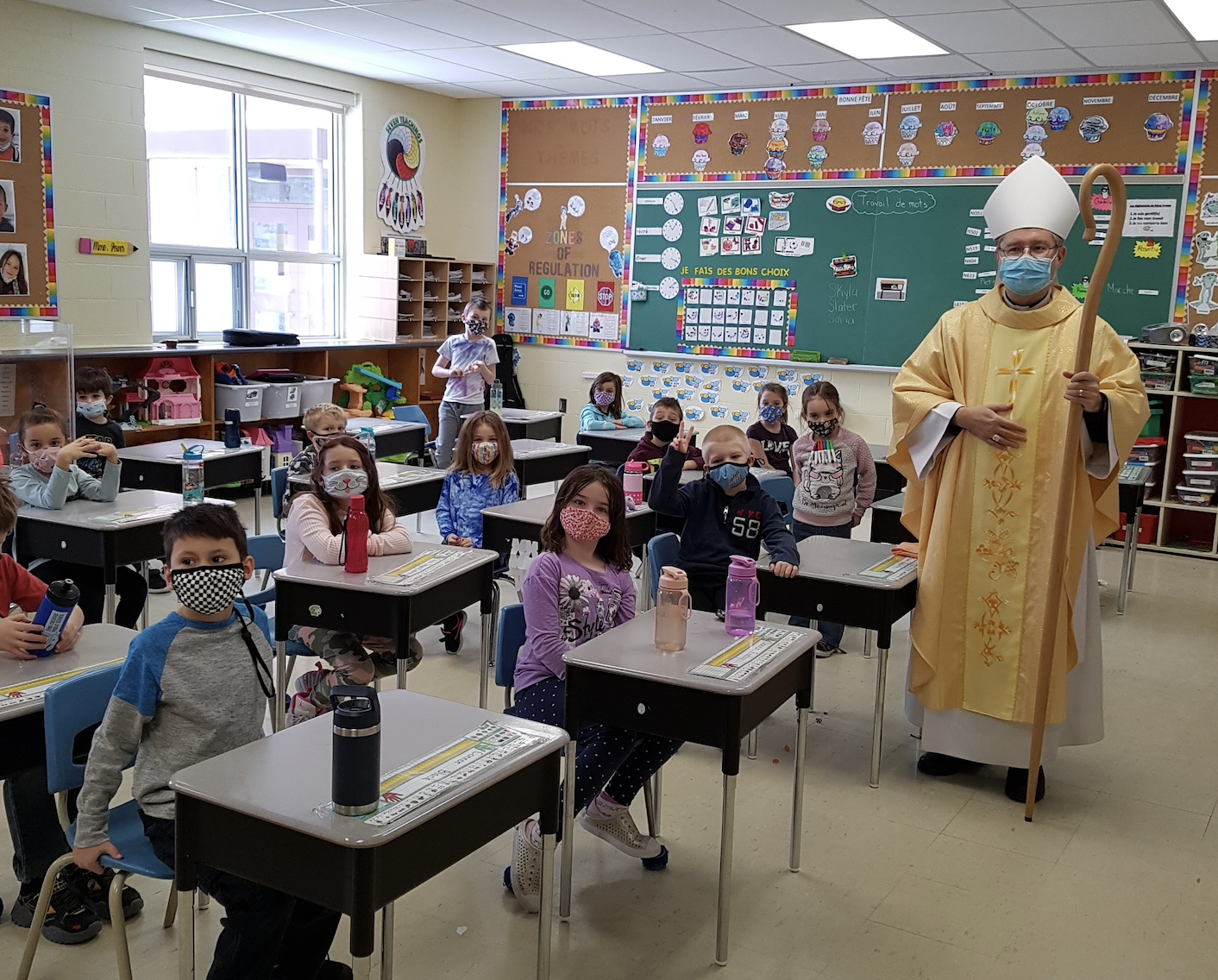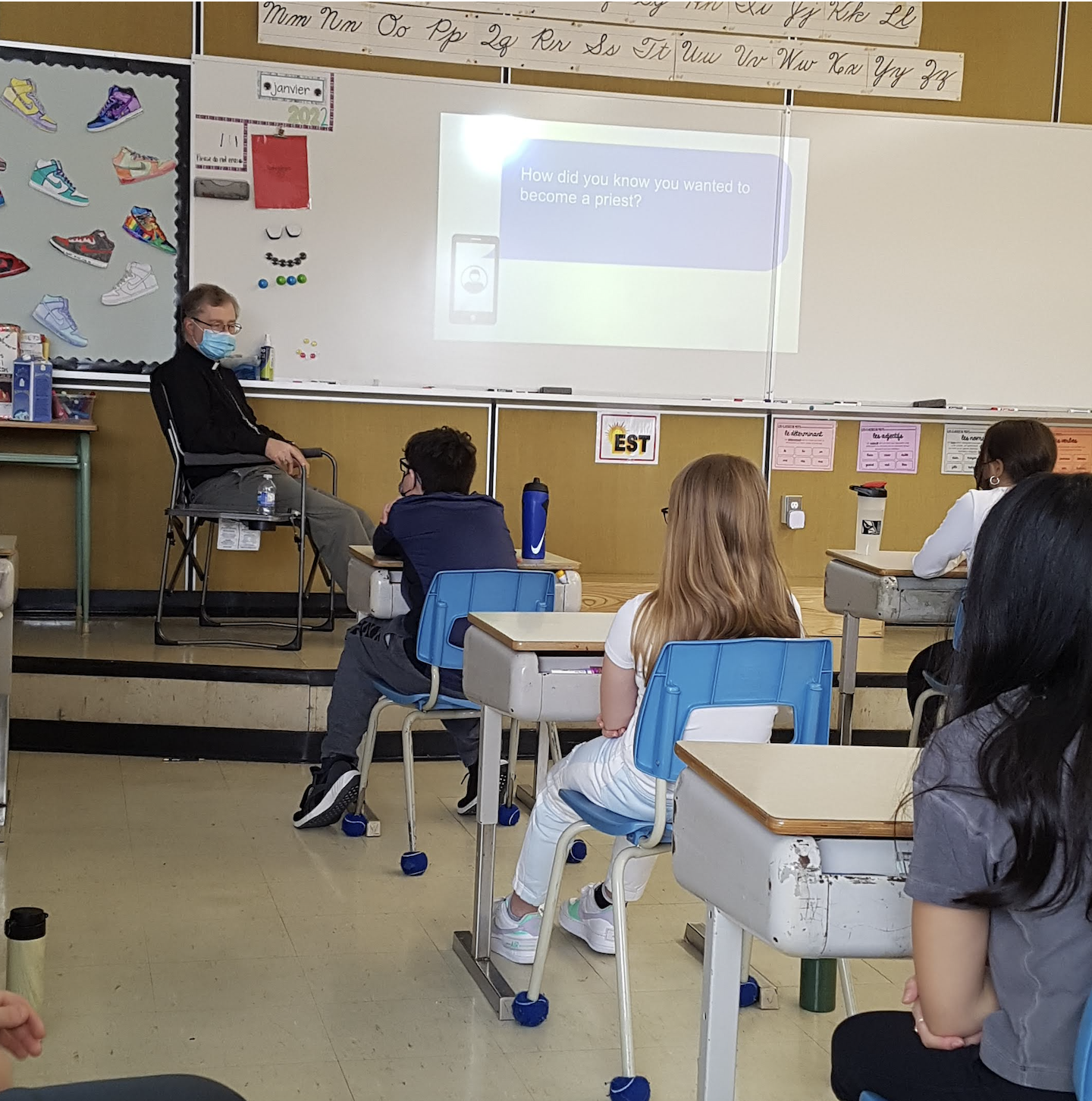 ScreenShot2022-02-22at103545AM
Screen-Shot-2022-02-10-at-3.52.37-PM
ScreenShot2022-02-22at103739AM
ScreenShot2022-02-22at103852AM
Screen Shot 2022-02-10 at 3.54.13 PM
Screen Shot 2022-02-10 at 3.53.53 PM
Screen Shot 2022-02-10 at 3.54.56 PM
ScreenShot2022-02-22at103704AM
ScreenShot2022-02-22at103648AM