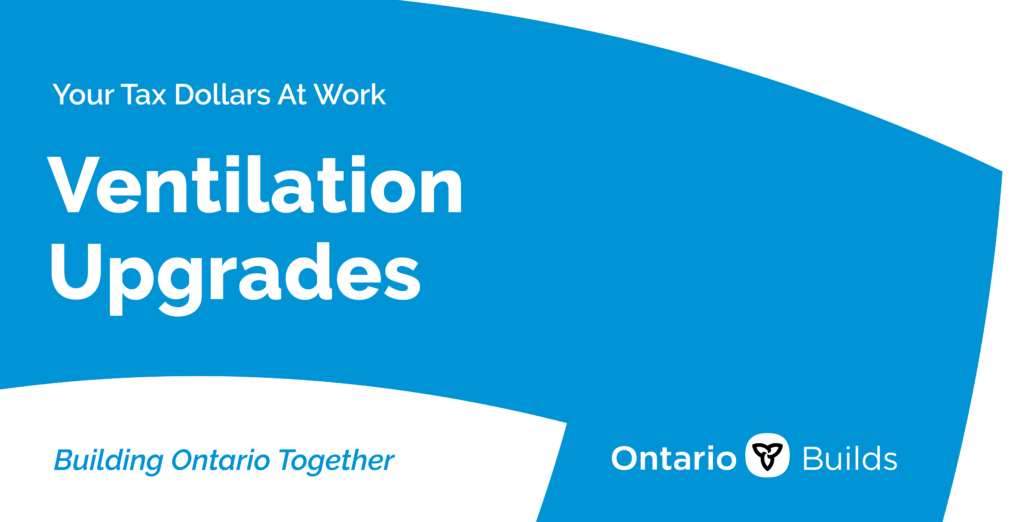 The Sudbury Catholic District School Board would like to acknowledge that schools in SCDSB have received COVID-19 Resilience Infrastructure Stream – Education Related Projects (CVRIS-EDU) as part of Investing in Canada Infrastructure Program (ICIP).
The CVRIS-EDU funding is a federal and provincial program designed to help school boards promote occupant health and safety, improve facility conditions (e.g. optimize air quality), enhance physical distancing and facilitate distance learning.
In total, the CVRIS-EDU projects will support up to $656M in projects in school boards across Ontario. We are grateful for the support of both our federal and provincial partners in supporting our ongoing efforts to ensure safe and supportive learning environments for our students, staff and community.
Eligible expenditures under the program are those that will be incurred by school boards between February 2021 and December 31, 2021, and have been approved by the federal government.
The funds we received are being used to facilitate Ventilation Upgrades at the following schools:
St. Francis
St. John
St. Anne
St. Albert
St. Charles (elementary)
Bishop Alexander Carter C.S.S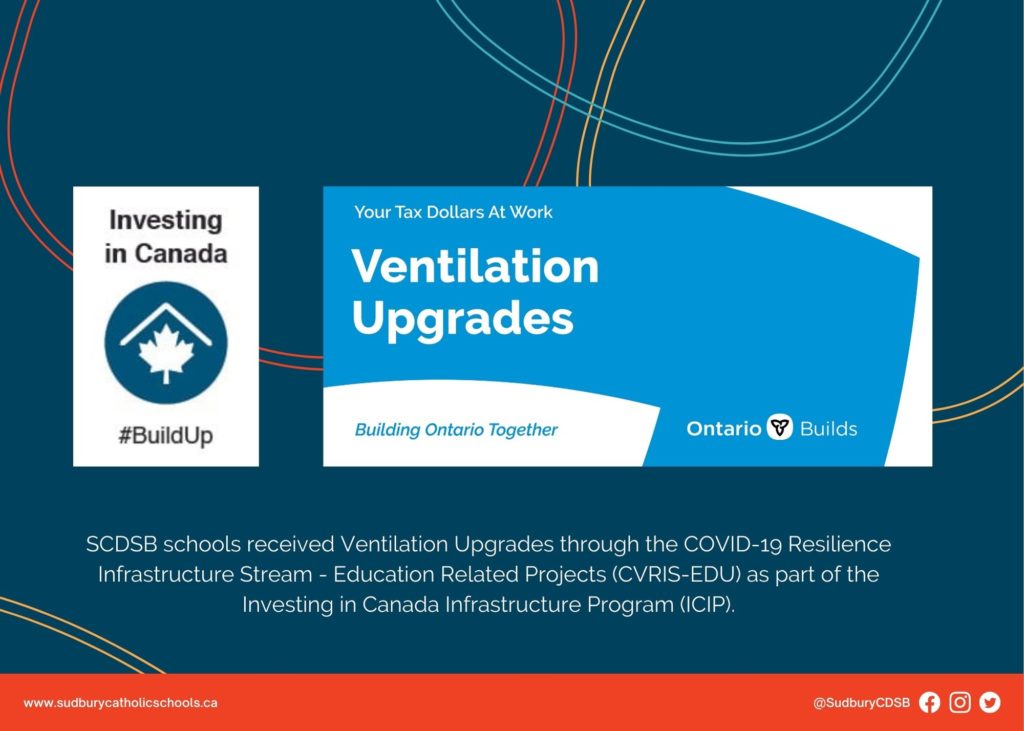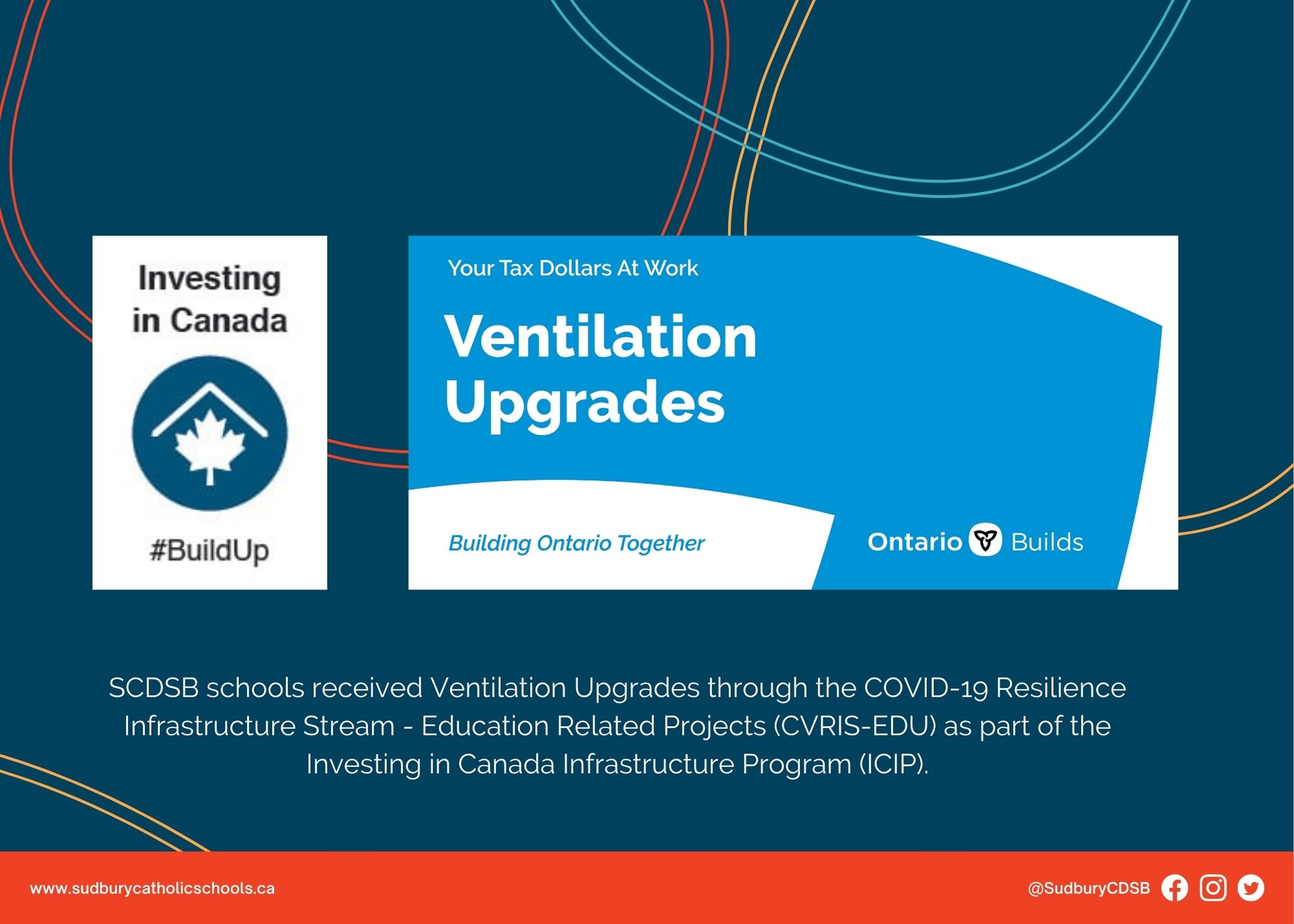 To learn more about the Fund, please visit
Learn more about this initiative