African American history, contributions, and achievements are recognized annually across the United States and Canada during Black History Month. Sudbury Catholic Schools recognize it as an important opportunity to craft meaningful experiences to allow both the school and Sudbury community to honour the tradition of black culture and understand its importance in our education every day.
Throughout February, students, educators, faculty, social workers, and more have participated in various events, initiatives, and activities centred on bringing awareness towards the impact and infinite legacy of Black History both in and outside the classroom.
We are pleased to share the many outstanding efforts that have been exercised on behalf of St. Benedict's Diversity Club. The club, which the school organizes, is comprised of students, administration, and St. Benedict Indigenous Support Worker (ISW), Shannon Agowissa.
This vital group has gone above and beyond, planning several events throughout February to help proudly share information on cultural appreciation versus cultural appropriation. These diverse and informative events were completed in an effort to teach the student body and the community what is considered acceptable and help them learn more about black-culture.
One of the events they celebrated was "embrace your family heritage and dress in your cultural attire day". Followed by this event was "celebrating and affirming your identity with your favourite hairstyle." The goal of these events was ultimately to educate students and staff on the history of hair in African culture and the cultural attire and its significance.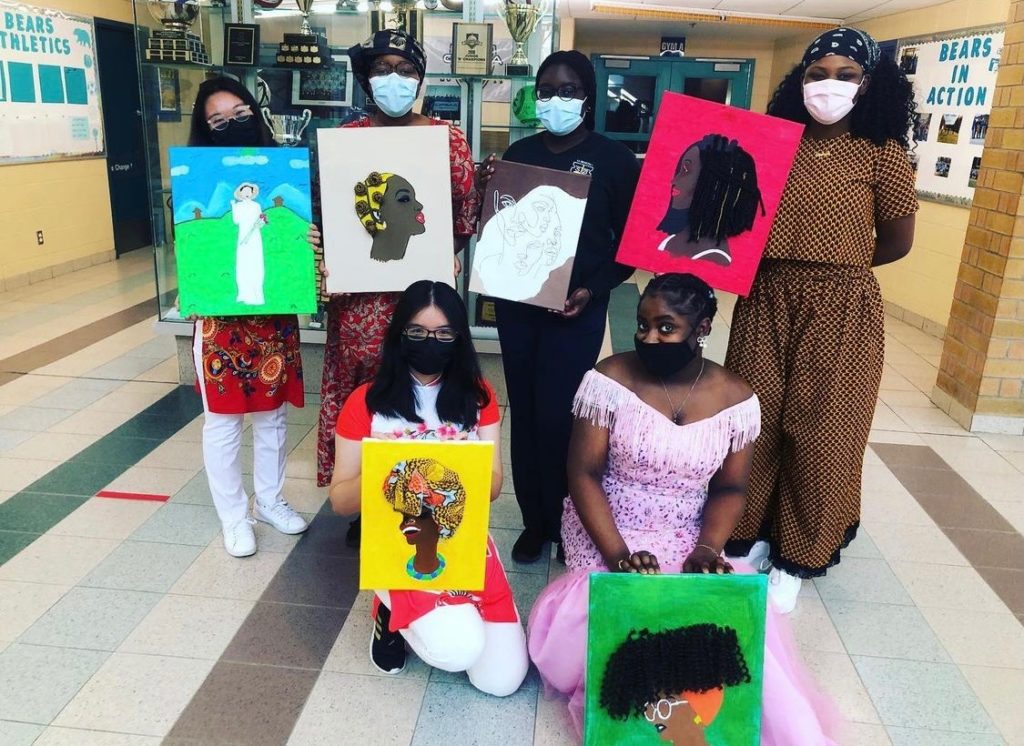 Nifemi Boamah is a student and member of the club and has expressed the impact on what the days mean to her and what it could mean to others. "If I wear my curls out, I feel courageous." – Nifemi Boamah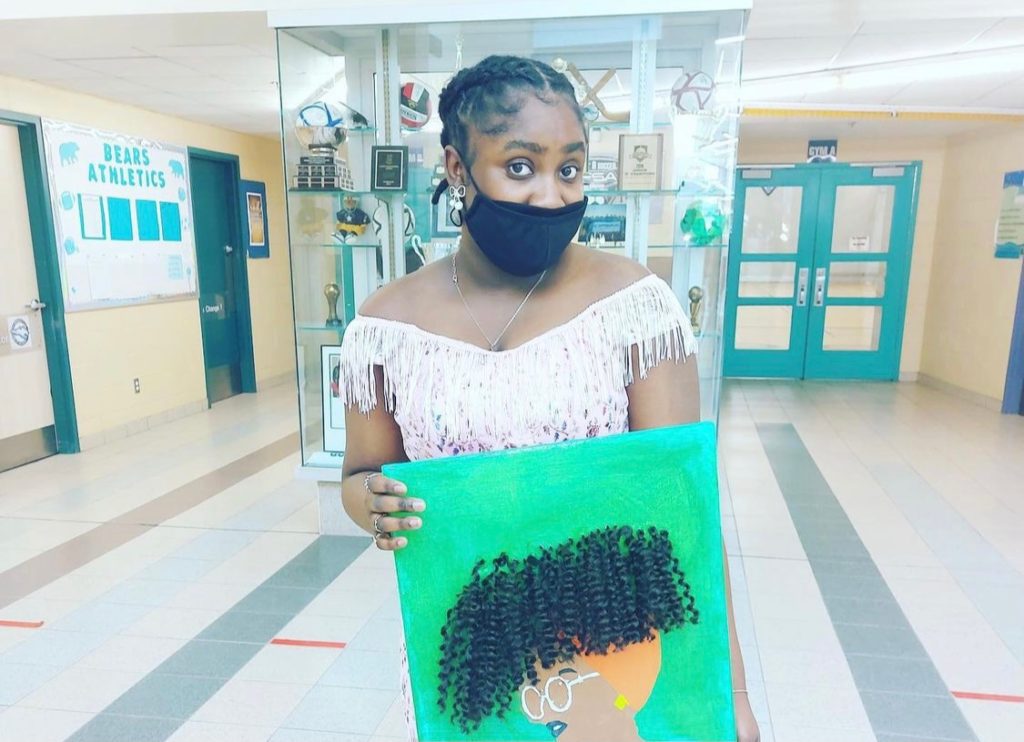 As she displays her breathtaking artwork and showing off the gorgeous curls, we can truly feel the strength of her powerful statement. In the past, curls were deemed untamed and shameful. Though we know this is untrue, we recognize that the past is a part of human history, and it remains influential in our lives today. Having representation, visibility, and understanding of culture is essential for education. By providing these events, schools can cultivate a period of reflection that transforms thinking and grows a school community into being more present, respectful, and culturally and socially aware.
Overall, we are incredibly proud to see the amazing way St. Benedict's Diversity Club has made an integrative effort to teach and accentuate the history of black culture, by creating events that help other races express other cultures as well. These type of activities show what wonderful global leaders we have at St. Benedict and at all Sudbury Catholic Schools.
Get the latest on what's happening!
To see how other Sudbury Catholic Schools celebrated Black History Month, we encourage you to check out social media. School social media accounts are available on each school website. To navigate to a school website, please see our List of Schools.