I can hardly believe 2019 is already here! January has been an opportunity to reflect on our goals for the year, adjust if necessary and to sharpen our focus.
Growth mindset has become a shared language in our schools for both ourselves and our students. The concept was first introduced by Dr. Dweck in 1988 and showed that a person's mindset paves the way for the achievement of our goals. Essentially those who believe that their abilities can grow and develop are more likely to embrace challenges and persist despite failure. At Sudbury Catholic we have been encouraging mindfulness and growth mindset for our students and ourselves in our quest to achieving our goals. In this Blog I am very pleased to share some recent examples of our staff and students embracing a growth mindset, along with the application of mindfulness in helping to build resilience and self-regulation.
St. Anne students build resilience through mindfulness activities
St. Anne School's grade 7 and 8 students are taking part in the 16 week Inhale/Exhale pilot program through Public Health Sudbury and Districts. Students are learning about the importance of being aware of their thoughts, emotions and surrounding environment. Recently, students learned about mindful breathing. Students used finger traps to focus their breathing and relax their bodies allowing them to loosen the finger traps.
"Our students have so many pressures. Mindfulness is an important concept for us all to learn and have the opportunity to practice, so when tough times come, we have the skills required to be resilient," said Jody O'Daiskey, Gr. 8 Educator.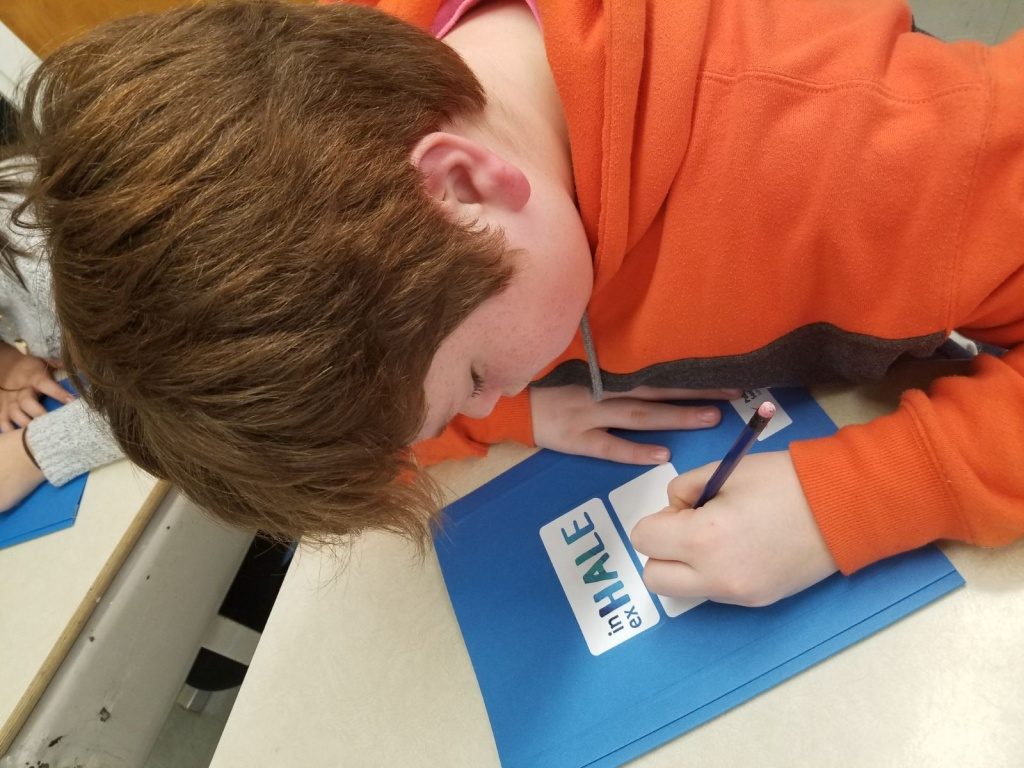 Christian Meditation helps Holy Trinity students create positive self-regulation skills
Positive mindfulness is key at Holy Trinity School! Being healthy encompasses not only our physical well-being but also our emotional and mental well-being. It's with this in mind that students and teacher Nancy Bellemare-Perron engage in daily guided Christian meditation. Meditation allows students to use strategies that help develop positive self-regulation skills. After the meditation sessions, students have made comments such as:
"I feel like God has spoken to me."
"I was feeling a little bit of anxiety and now I feel calmer."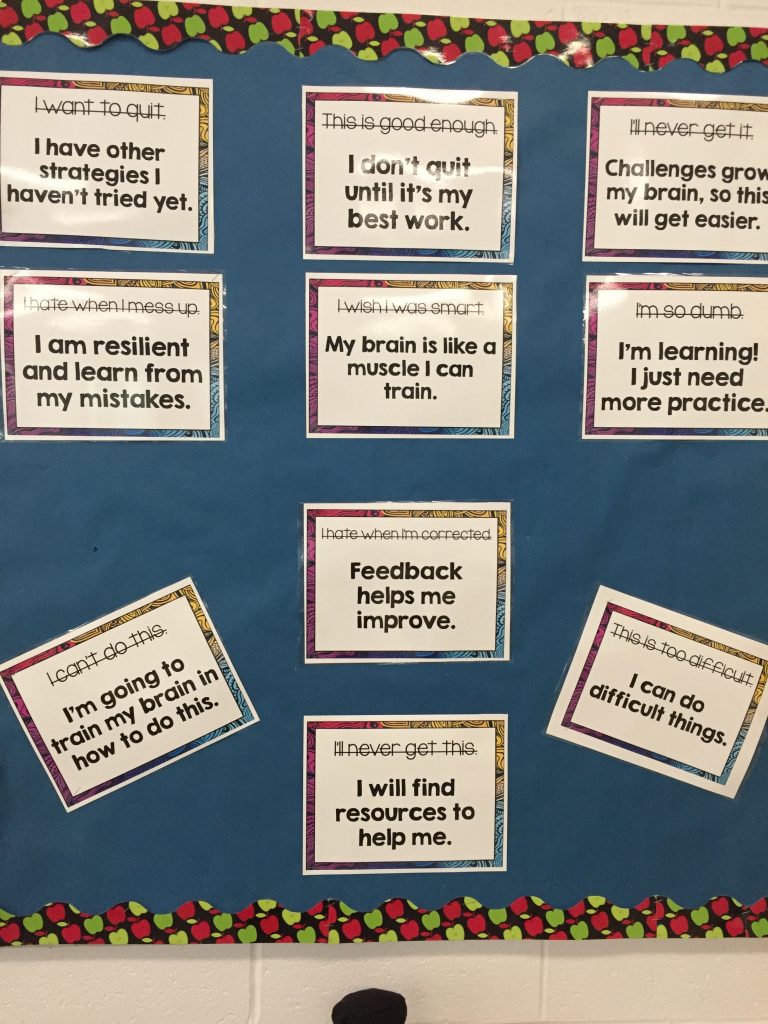 Holy Cross students learn about the power of mindset
Students at Holy Cross have been participating in yoga and guided meditation through the stories of the 7 Habits for Happy Kids. Instructor Taryn Cothill retells the stories with students using yoga poses and reflection. The students have enjoyed being able to learn about the power of meditation and apply the strategies they have learned to persevere in their work.
St. Charles Washrooms get a makeover!
Last Spring, the Catholic Parent Council members at St. Charles Elementary initiated a project to enhance grown mindset in the school! The group donated their time and artistic talent to paint growth mindset quotes on the washroom stall doors. The beautiful doors are now full of inspirational messages and the students love seeing the positive reminders! Way to go Rams!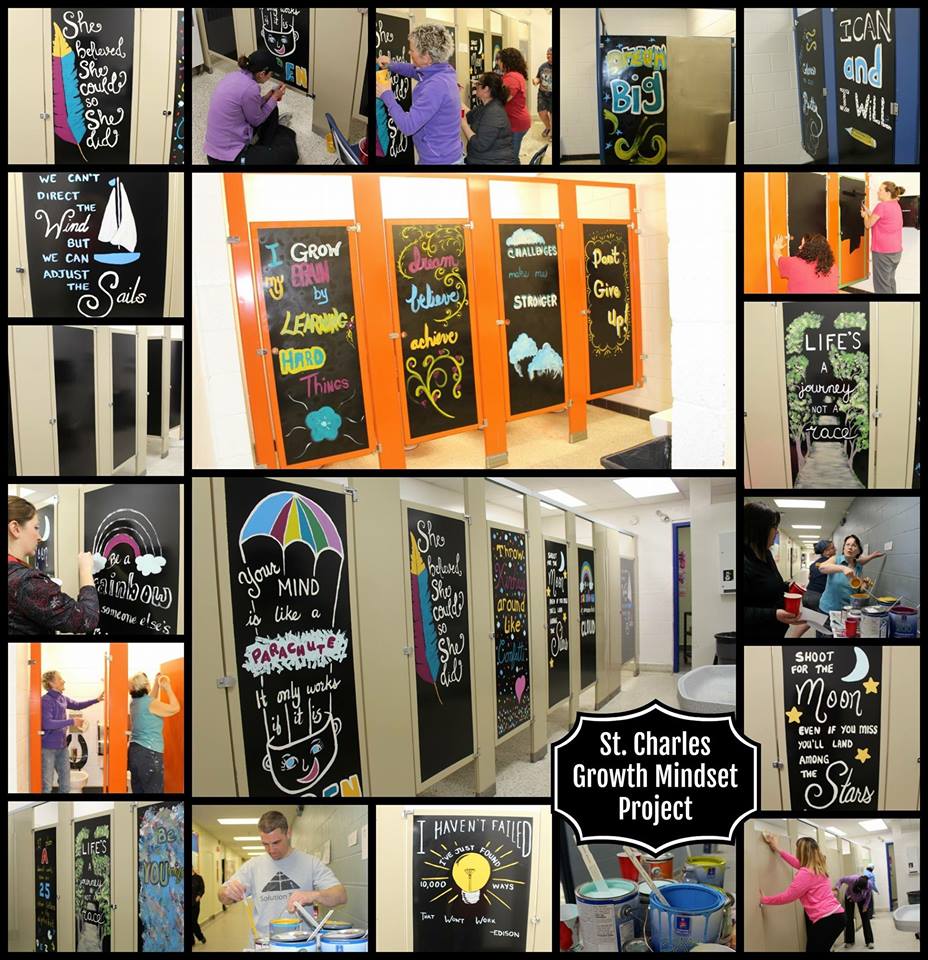 St. Charles College embraces vertical learning environment
Teachers at St. Charles College have adopted a growth mindset as they apply the thinking classroom model to enhance student learning and develop communication and critical thinking skills.
A thinking classroom is a classroom that is not only conducive to thinking but also occasions thinking, a space that is inhabited by thinking individuals as well as individuals thinking collectively, learning together, and constructing knowledge and understanding through activity and discussion. This is based on the research of Professor Peter Liljedahl from Simon Fraser University.
This model has proven to help students build confidence in their abilities, increase engagement, and improve overall results.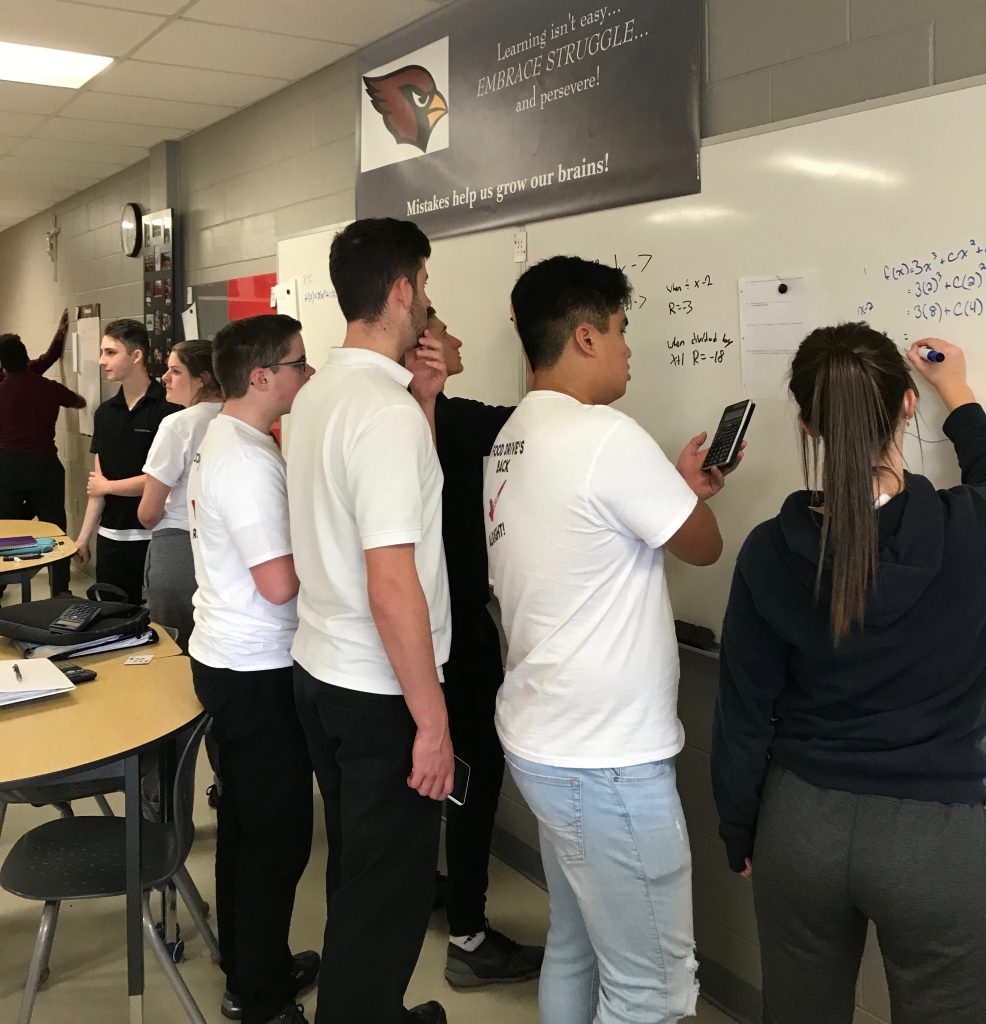 Secondary Schools create positive and encouraging learning environment!
Our secondary students began their exams for the first semester at the end of January. To help encourage these students and promote general wellness, our secondary schools have incorporated animals and wildlife to engage students.
Both St. Benedict and Bishop Alexander Carter offered pet therapy for students as they approached their first semester exams. It has been scientifically proven that therapy dogs can help people who are depressed and have anxiety.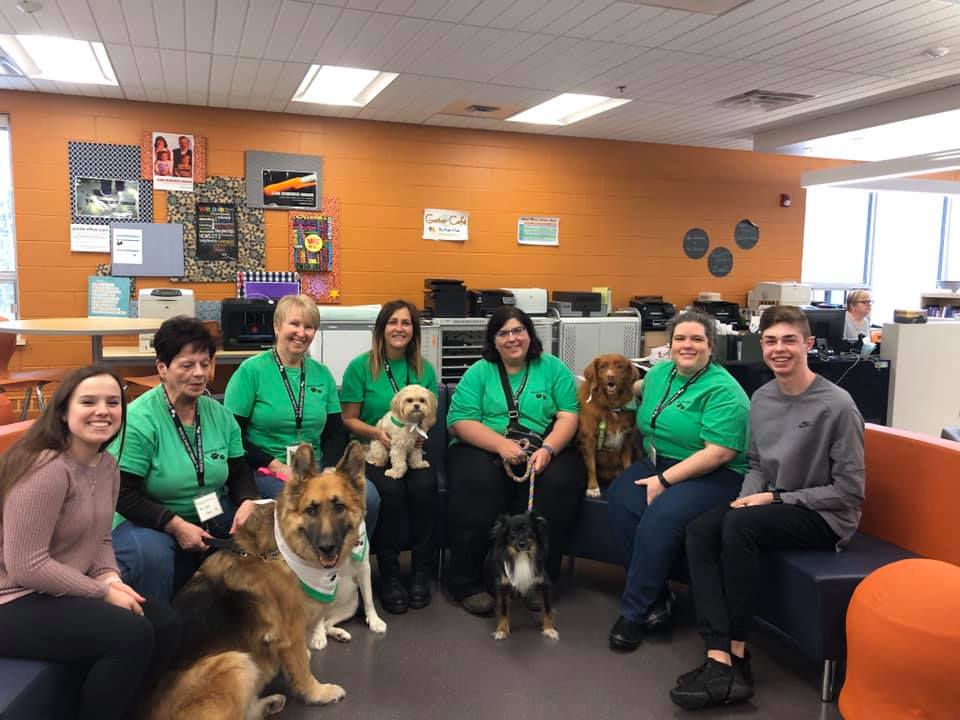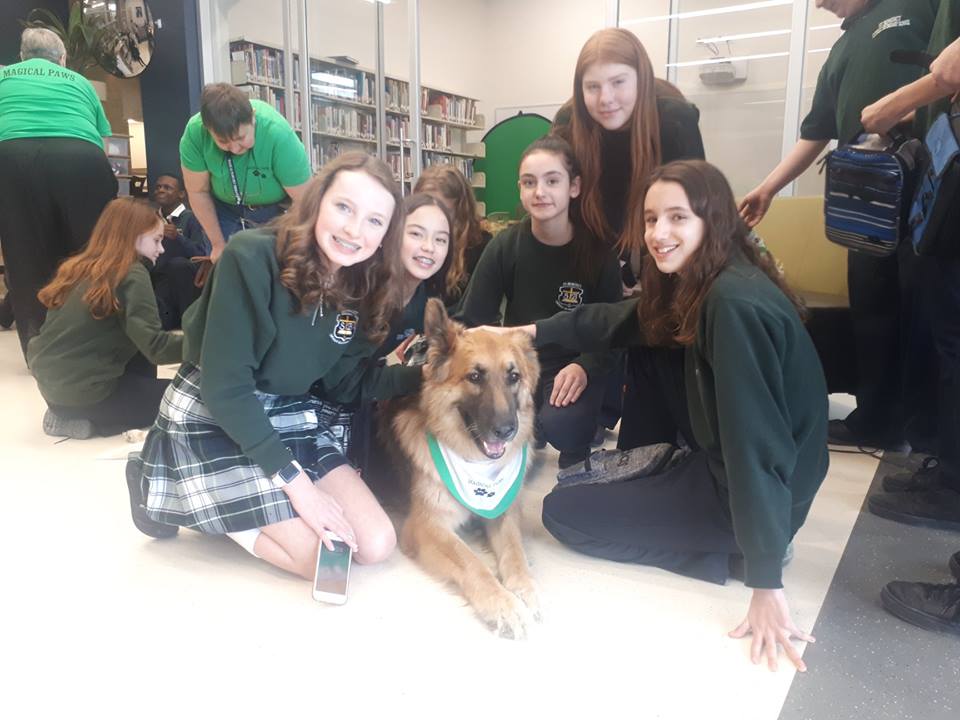 "The importance of a growth mindset is clearly visible in our schools. We know that learning is not static and that our brain grows when we make mistakes. Students and staff know that we can learn if we truly believe in ourselves and in our abilities. Our brain's elasticity allows us to grow in our knowledge and understanding. This belief truly sets us free to make mistakes and learn," Nicole Bédard, Superintendent of Effectiveness at Sudbury Catholic Schools.