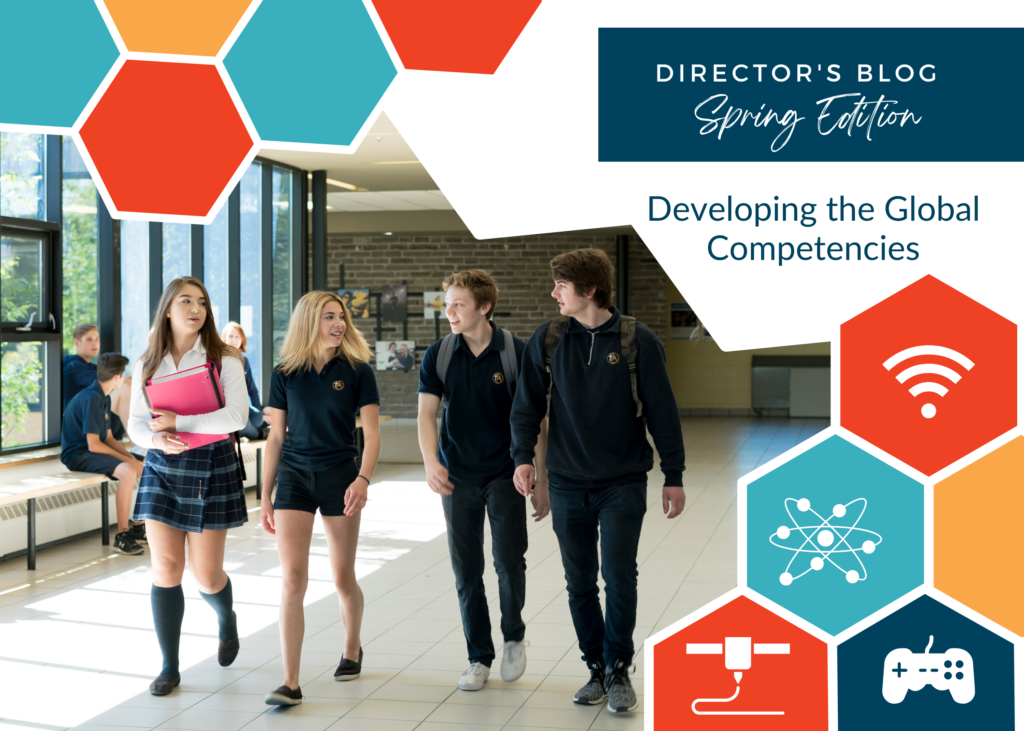 Sudbury Catholic is committed to continuing to increase the inclusion of technology into our classrooms and schools as essential to the future success of our students. From Chromebooks, laptops, platforms such as Google, digital textbooks, to video-conferencing tools, students of all ages are now more connected than ever before, and have greater opportunities to explore various technologies on a daily basis. As new technologies emerge, and learning evolves, we update our teaching methods to provide relevant experiences that best serve each student. In this blog, we are pleased to focus on how our staff is developing the Global Competencies through the use of Technology.
As we highlight this important and timely topic, we would like to thank our staff for taking an open to learning stance, for readily adopting new practices and for continuously refining and adapting their teaching practice to meet the needs of all learners. They are risk takers and bring innovation and creativity into their classrooms.
Mersive Technology At Bishop Alexander Carter
The new grade 7 and 8 wing at Bishop Alexander Carter is taking learning to the next level using Mersive technology!
The newly renovated elementary classrooms at BAC were equipped with two 65 inch, high-definition televisions, Chromebooks and Mersive technology. Through the use of Mersive technologies, students and staff are able to interact with each screen from their own desk, using a laptop, tablet, or mobile device. Teachers and students can now wirelessly connect and share their work directly onto one of the monitors.
The learning environment enhances student engagement and fosters a more collaborative classroom, which promote the achievement of the global competencies as described in New Pedagogies for Deep Learning. We look forward to bringing this technology and innovative practice to other schools across the district.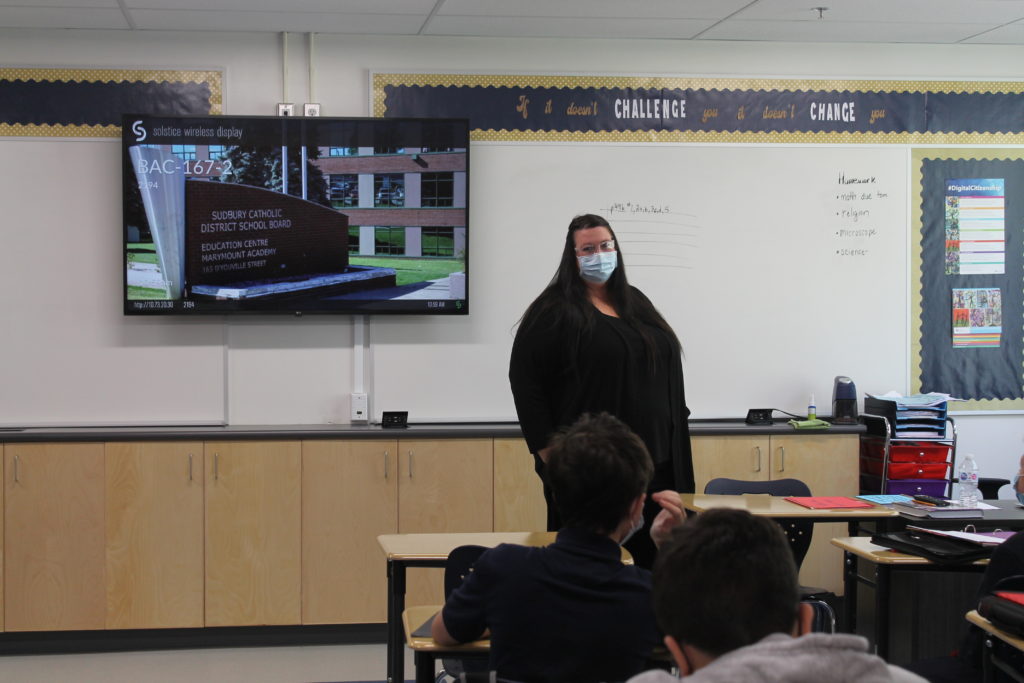 The learning structure in the classroom allows for more freedom because of the placement of two televisions on the walls. It permits students to collaborate in groups, similar to an adult working space, while continuing to be engaged in the lesson. The use of a Wacom tablet has allowed a smoother link between in-person and virtual learning, especially within the math curriculum." – Jody O'Daiskey, Bishop Alexander Carter Teacher
"I really like that the new technology lets me screen share my work, and the work of others. It helps us see that every person has different solutions to open ended questions. I also like using Chromebooks in our classroom because we don't have to bring technology from home." – Myra Balfe, Bishop Alexander Carter Student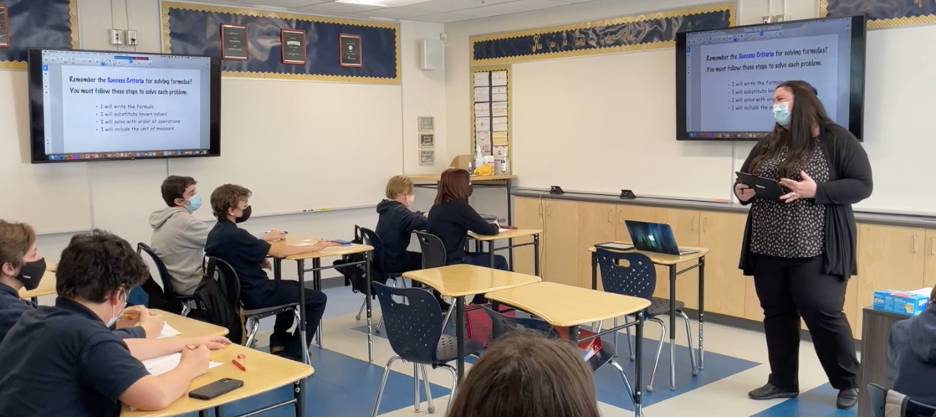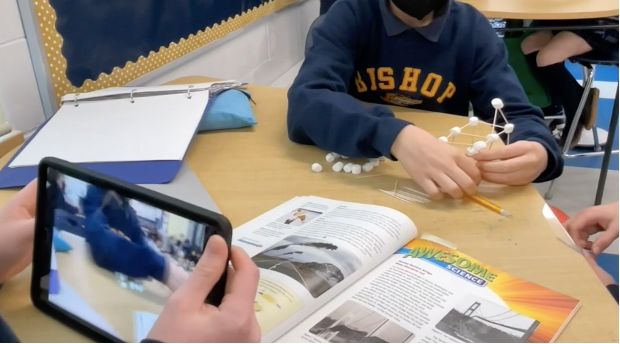 K-12 STEM & Robotics Kits
To support the development of 21st Century Skills, and to create environments where experiential learning flourishes, and supports coding in the Mathematics and New Science curriculums, the Sudbury Catholic District School Board has purchased K-12 STEM/Robotics Kits for each of our schools. With the help of the technology kits already available in our schools and a budget of $100k, our Board has ensured that our students have access to:
Beebot kits for FDK to Grade 2
Dash and Dot kits for Grades 3 to 6
LEGO Mindstorm EV3 kits for Grades 7 & 8
LEGO Education SPIKE kits for Secondary students in Grades 9 to 12.
The education apps required to build and code the EV3 and the SPIKE robots have been successfully deployed for the LEGO Robot kits. They are now easily accessed with the recent infusion of Chromebooks deployed to schools.
Coding Curriculum
Coding, also known as computer programming, is the language we use to communicate with computers. We use code to tell computers what actions we want them to take to help us achieve a desired outcome. Writing code is like creating a set of instructions and learning how to write. It allows us to gain valuable global competencies that are essential for future success. By incorporating coding as part of the curriculum it helps students prepare for the future and develop their confidence in communication, creativity, math, writing, and so much more.
St. David School is Buzzing with Bee-Bots!
Coding is great to teach students of all ages and can be done through many ways. Ms. Visentin's Grade 2 students had fun learning about coding using a collection of Bee-Bot robots provided in their SCDSB Experiential Learning kits. Bee-Bot robots are designed for use by children as they are colourful, easy to operate, and a perfect tool for teaching sequencing, estimation, & problem-solving. The lessons that these engaging robots provides are important for enhancing students understanding of numeracy and critical thinking skills.
St Charles College Elementary Students Design Desktop Retro Video Game Consoles
This year, the grade 7s at St. Charles College have the opportunity to participate in an innovative coding and design project. Taking place within each grade 7 class, students have been working in small groups to create a desktop retro video game console that will run an original video game designed and coded by the students themselves. This exciting project not only helps students meet the expectations outlined in the new math curriculum, but it also allows students to learn about many different subject areas. This includes a structures unit in Science, a design elements unit in Art, as well as topics like digital safety and online security through the completion of an educational breakout game called, "Think Before You Post" which is part of the Health curriculum. At the end of the project, students in grade 8 will be invited to play the new games and also learn a little about what the students in grade 7 learned.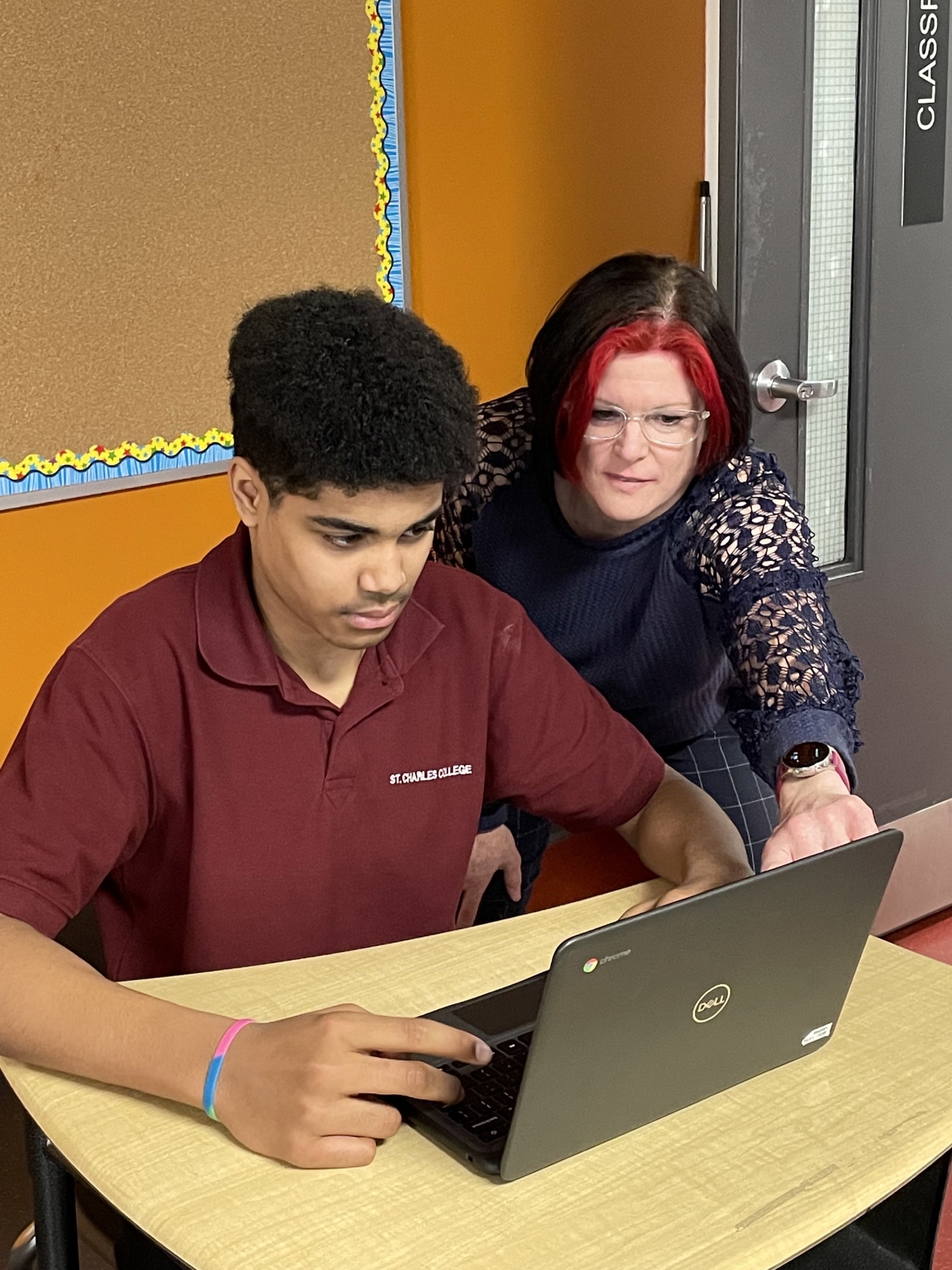 "We are well aware that we live in an ever-changing world and believe in providing students with learning opportunities that will help them develop the skills, attitudes and mindset to become active, productive members of the global, digital world they are immersed in daily." – Secondary Teacher, J. Ospina
Throughout the project students are learning and reflecting on the 6Cs of education. The 6Cs of education are a set of core competencies that students need to thrive in an ever-changing global world. These include:
critical thinking
creativity
citizenship
character
communication
collaboration
At the end of the project, students in grade 7 will be able to reflect with grade 8 students on what they have learned about the 6Cs through coding, building, and designing a retro video game in small cooperative groups.
Grade 7 student, Zion Abiodun-Olaoke thoroughly enjoyed the whole learning opportunity and says, "My favourite thing about the class was the fact that you could make your own game from your imagination, and you had to make your own goals to work to make your ideal game."
Step 1: Creating the Consoles
The first part of the project involved students working with Mr. Kohut in the woodworking shop. Students measured, cut, assembled, and primed a desktop retro video game console. The students also had the opportunity to review and learn about safety procedures within the shop. They also completed various STEM activities to prepare them for the main project. After building the consoles, they were painted with an original design.
"Though many of the students in grade 7 had very little experience using tools, this was a perfect experiential opportunity to explore and learn how to use a variety of tools such as cordless drills, impact drivers, jigsaws, and tape measures." – SCC Vice-Principal, Beverly Belanger
Step 2: Video Game Design Workshops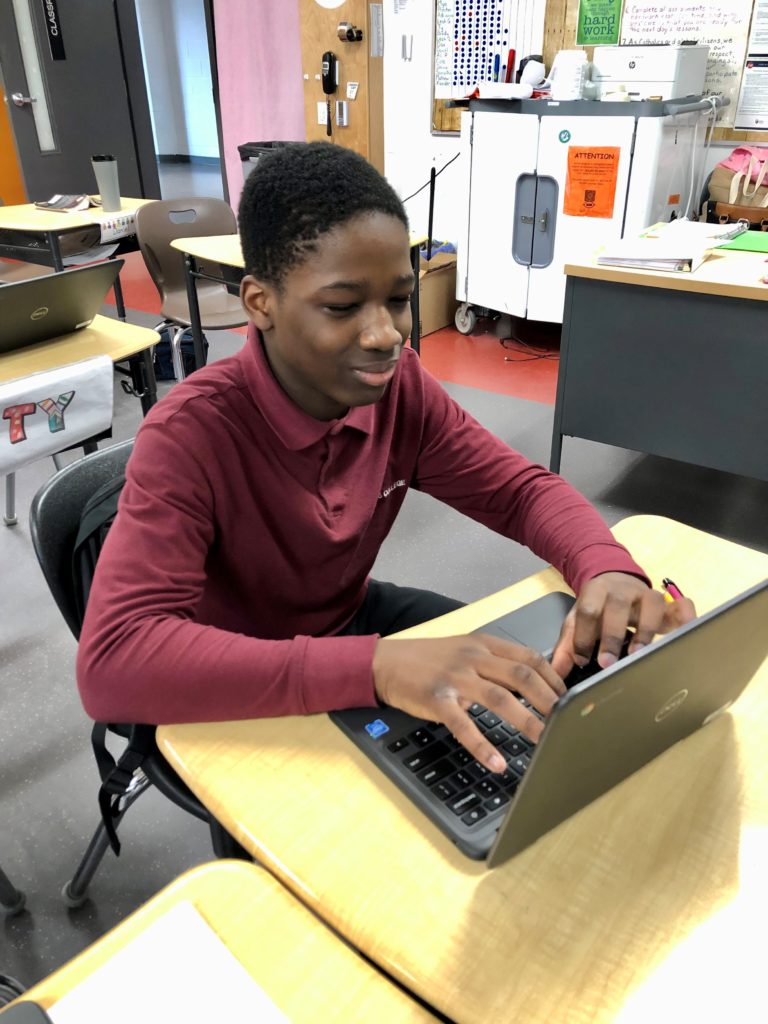 After creating the console, students were invited to participate in a series of retro video game design workshops with Mrs. Ospina. Students learned about game design, collaboration and communication and how to code different video games. For example, maze games, race games, launcher games, escape games and platform games.
Step 3: Coding the Game
Following the workshops, students began to code their video games. Students were guided through an iterative process that allowed them to design, playtest and then redesign their games. After this process finishes, students will use a Raspberry Pi to run their games (i.e. a small computer the size of credit card used to help learn programming skills, and build hardware projects.)
Marymount Academy Students Learn Using 3D Printers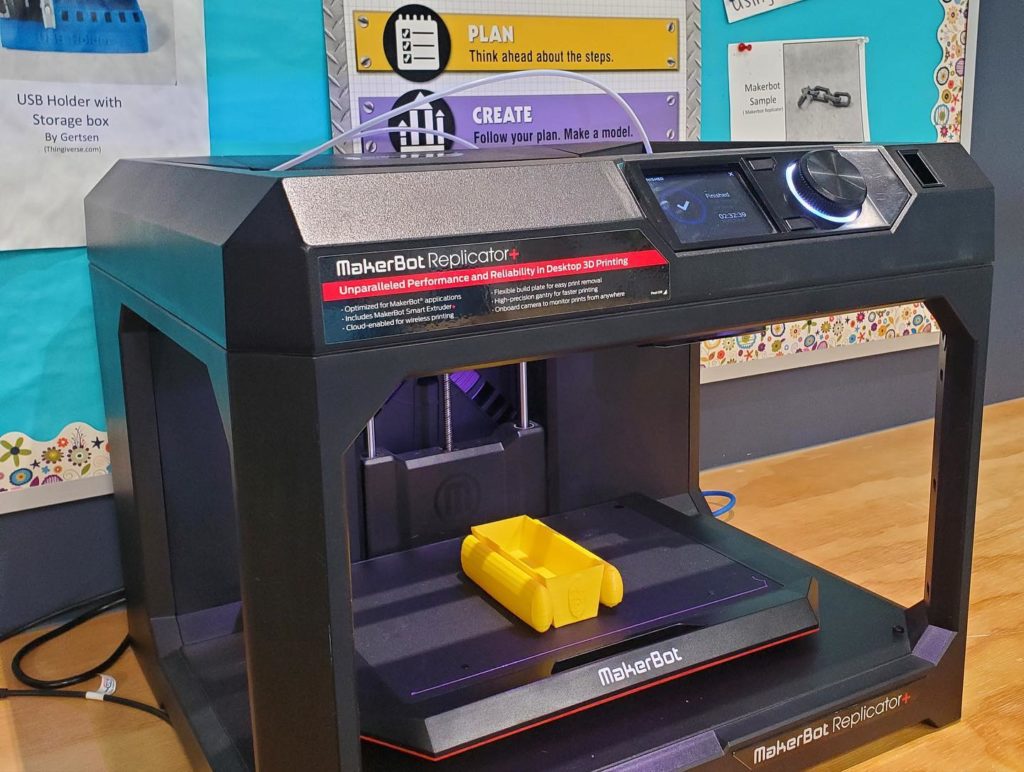 3D printing technologies are a wonderful tool used to facilitate enhanced learning of various skills. Not only does 3D printing spark creativity and collaboration in solving problems, but it is also an excellent tool to increase student and teacher engagement.
This past month, Marymount Academy students in Mr. Thomson's design technology class worked to create their own 3D model of a boat in their "3D Printed Boat Design Challenge." The students used their knowledge and learning of the Engineering Design Process to research different designs, designed them and then used the 3D printer to create their own Prototype.
In the end, the winning boat design "The Box," created by Maddy was crowned the winner of the challenge. The students were engaged, had fun and gained a great experience that enhanced their learning.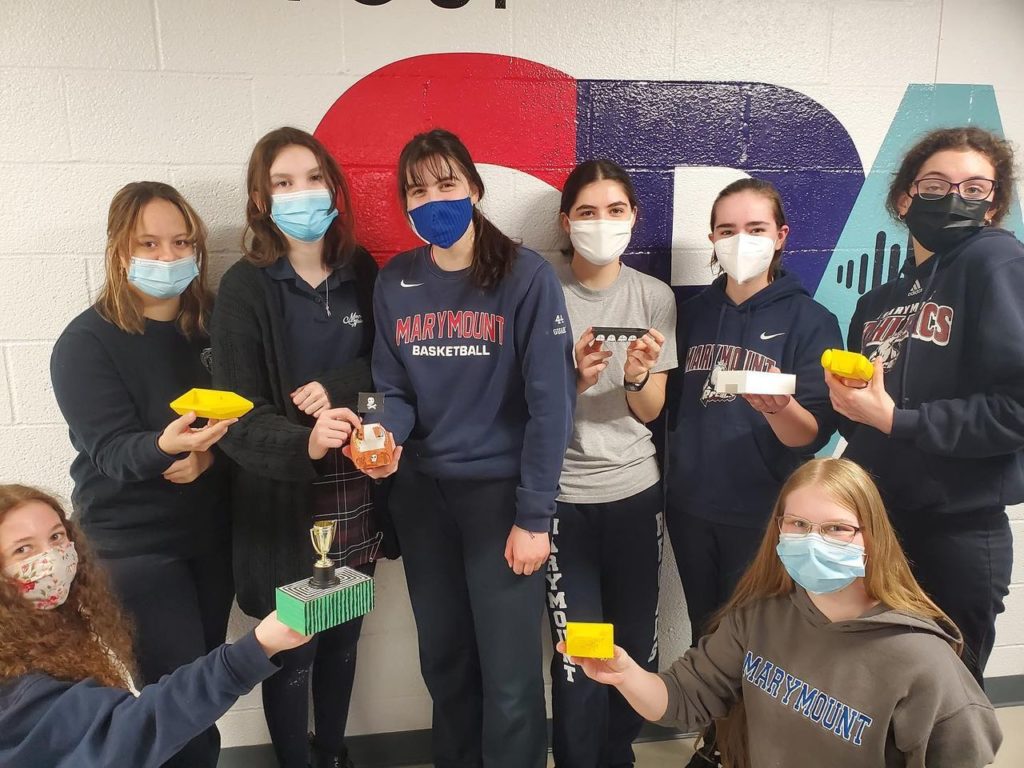 Investments in Chromebooks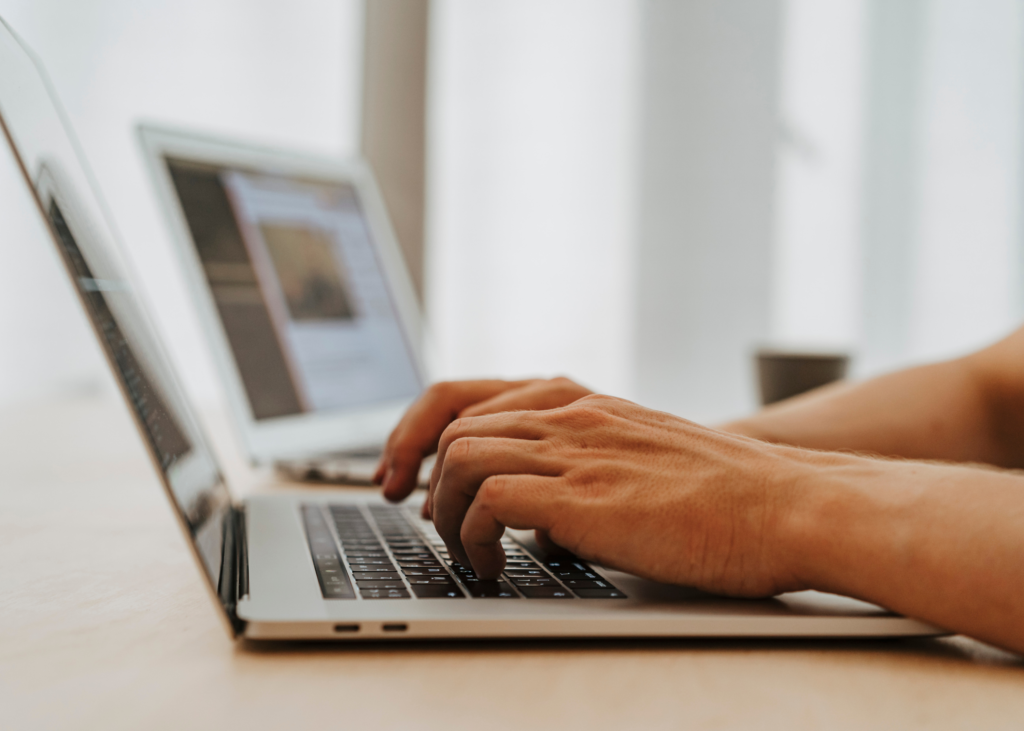 Over the past two years we have included the use of Chromebooks in many classrooms as an additional learning tool for students. We began by outfitting all Grade 7 and 8 classrooms and are now providing Chromebooks in all Junior classrooms.
In total we have purchased 1230 Chromebooks, bringing our student to device ratio from 5:1 to 2:1.
The additional technology is beneficial as it allows for more opportunities for students to complete work independently, as well as in small groups. Greater access to technology in the classroom supports our educators in enhancing the delivery of programs, enriches the student experience and further develops the global competencies.
Connectivity At School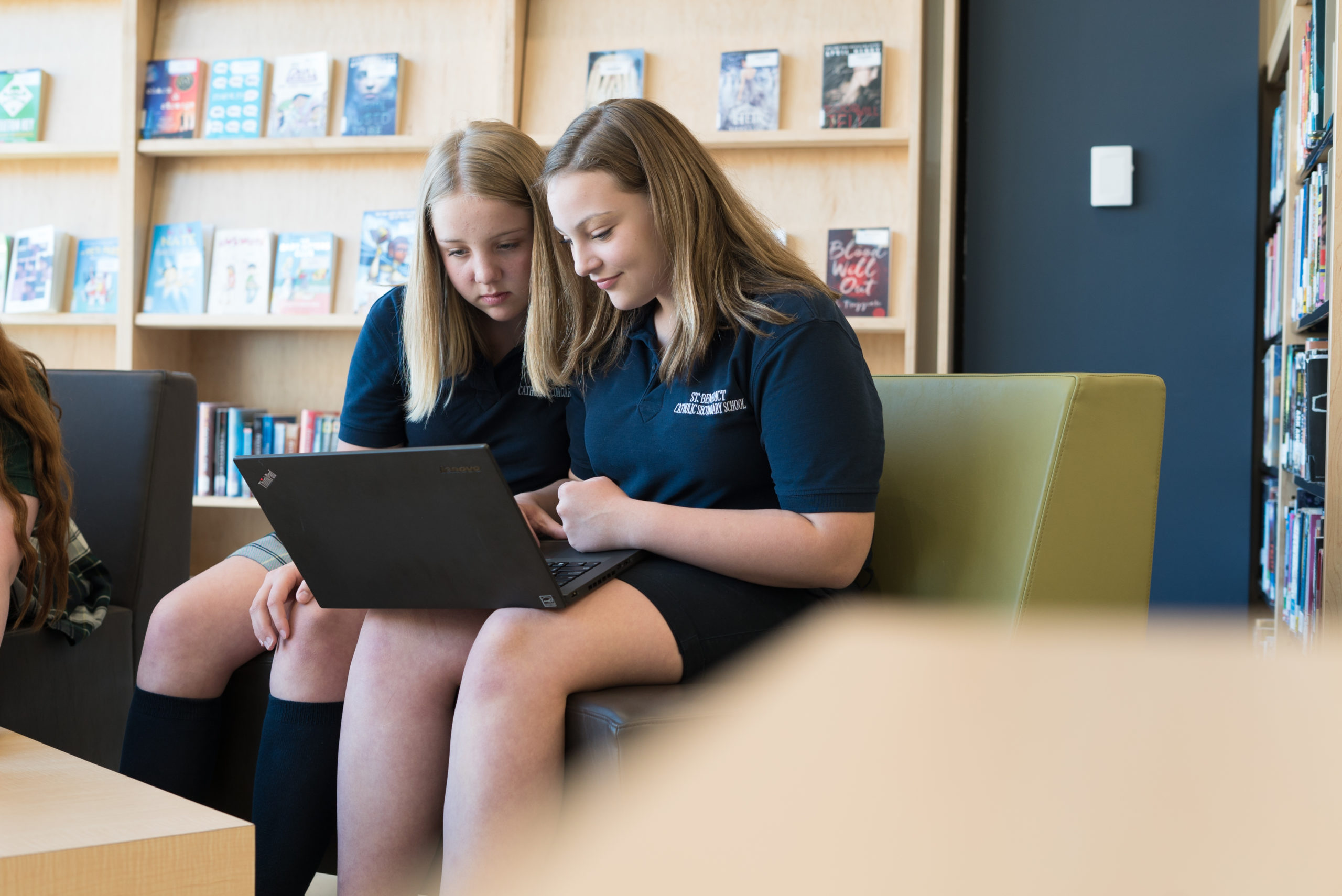 In addition to the student devices in our schools (i.e., laptops, tablets, data projectors, multi-display control pods, interactive whiteboards, etc.), we have also invested significant funds and time in enhancing the network to strenghten Wi-Fi connectivity.
By the end of the summer of 2022, Sudbury Catholic District School Board will increase the connectivity for all our schools by enhancing our Board's Wi-Fi. To accomplish this task, the Board will increase wireless network performance by purchasing an additional 200 Wi-Fi access points, equipping every regular classroom. This will allow the Board to triple the number of devices that are able to connect to the school Wi-Fi network. In previous years, access points were set up in hallways of schools, limiting the bandwidth it could provide to each device. Having an access point in each regular classroom will not only improve the connection and capability of these devices, but it will also allow students and teachers to perform their work and learning tasks far more efficiently and effectively.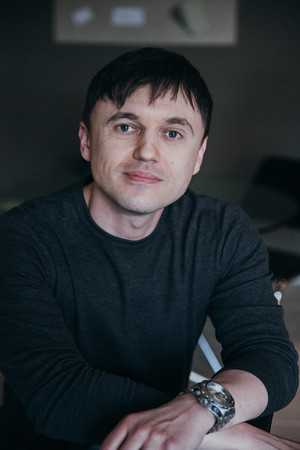 Parent and Educator Virtual Series: Cyber Safety With Danny Pehar
Though there are generations who can remember a time when technology was less prevalent and even non-existent, the reality is that children today are growing up in a highly virtual world and may not understand how things are rapidly changing and how they can protect themselves. On March 23rd, the Parent Involvement Committee held a virtual session for Parents and Educators on Cyber Safety. We were fortunate to have one of the tech industry's foremost cybersecurity experts, Danny Pehar, as our keynote speaker. During the session, Danny led an engaging presentation on what steps and strategies to take to help us understand how to stay safe from virtual threats. At the end of the session, we learned that as we continue to become more technologically savvy, we must also be mindful about both the risks and dangers inherent in the technology.
"When we talk to our kids and the things they do online, it's not just about keeping them safe, but it's also about keeping all of us safe." – Danny Pehar.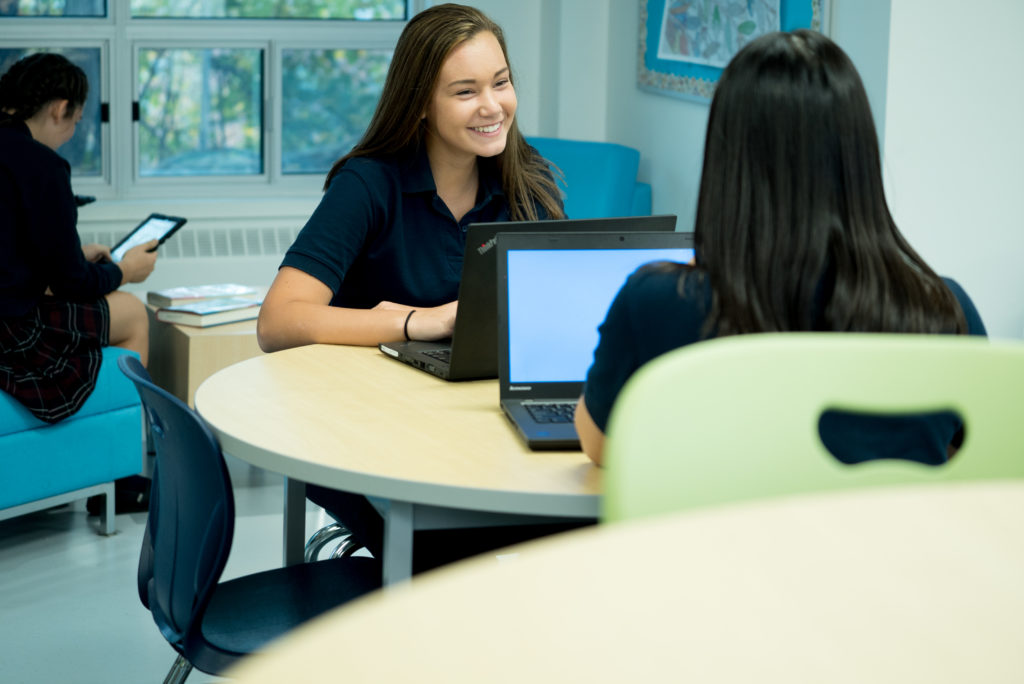 When we think of technology in the classroom, we might picture students staring at screens. However, we know that technology goes far beyond computers and mobile devices and can enhance learning in many ways.
By ensuring that our educational environment create engaging learning opportunities, Sudbury Catholic Schools can provide students with an understanding of the current technology available while giving them the time to develop the fluency they need to adapt to new technologies as they are developed. As a school board we are committed to ensuring that our students have access to the technology they need to enhance the learning experience and to be prepared for success once they leave the school system. With a focus on our third strategic pathway – We are called to promote innovation, it is our goal to ensure that all students develop the essential global competencies of: critical thinking, creativity, citizenship, character, communication and collaboration.