January 24, 2020
Creating Innovative Learning Opportunities through the Google CS Coding Program
Director's Corner
To continue to encourage the growth of critical and computational thinking skills, all Grade 4 students across the Sudbury Catholic District School Board have the opportunity to participate in the CS First Coding Program by Google. The Program is aligned with the Ontario Elementary curriculum. For example, one of the coding activities is called "Adventure on the High Seas", where students animate an ocean wave and then tell a story that takes place on the high seas. This lesson addresses grade 4 curriculum expectations in Mathematics, Language and the Arts in a hands-on, interactive and engaging manner.
I asked our TELT-C, Jillian Ospina why implement Google's CS First Program in our classrooms?
Coding teaches students to use computational thinking, an approach to problem-solving that involves breaking down large, complex problems into smaller more manageable parts. It teaches students to find patterns, or trends in problems to identify the general principles that create these patterns. When students can identify the trends they can develop a step by step way to solve the problem. This translates into problem-solving with different kinds of problems in different settings. This way of thinking/problem solving is the basis of computer science and can be applied to all areas of the curriculum.
Students are often consumers of digital information. It is imperative that they learn the skills in order to be active contributors within our digital age. They need to know the basics of computer science in order to understand the digital world they are growing up in, the same way that they need to understand basic mathematical, scientific and humanitarian concepts/theories.
Coding is FUN! It's engaging, relevant and hands-on. It also provides an opportunity for students to learn a number of skills that are essential to their long-term success. Every student deserves the opportunity to explore and succeed in computer science.

We are very excited to offer this unique program to our Grade 4 students. The CS First Coding program is an excellent way to promote innovation to both our students as well as our dedicated staff. The implementation of this program is the result of the hard work completed by our IT department, Learning Support Services team and the many educators who help bring the program to life! Teachers at SCDSB understand how important it is to provide a variety of learning opportunities for our students. Their ongoing hard work and dedication to this program is evident, based on the excitement and enthusiasm generated by the students participating.
We appreciate everyone for their openness to learning and for providing these essential opportunities for our students.
Teachers Receive Training Provided by Google
To help prepare teachers for the launch of the program, a full day of professional learning was provided by Google. Teachers were shown how to access, use and implement the program. Teachers were also provided time to plan the integration of the CS First Coding Program into their current classroom programming.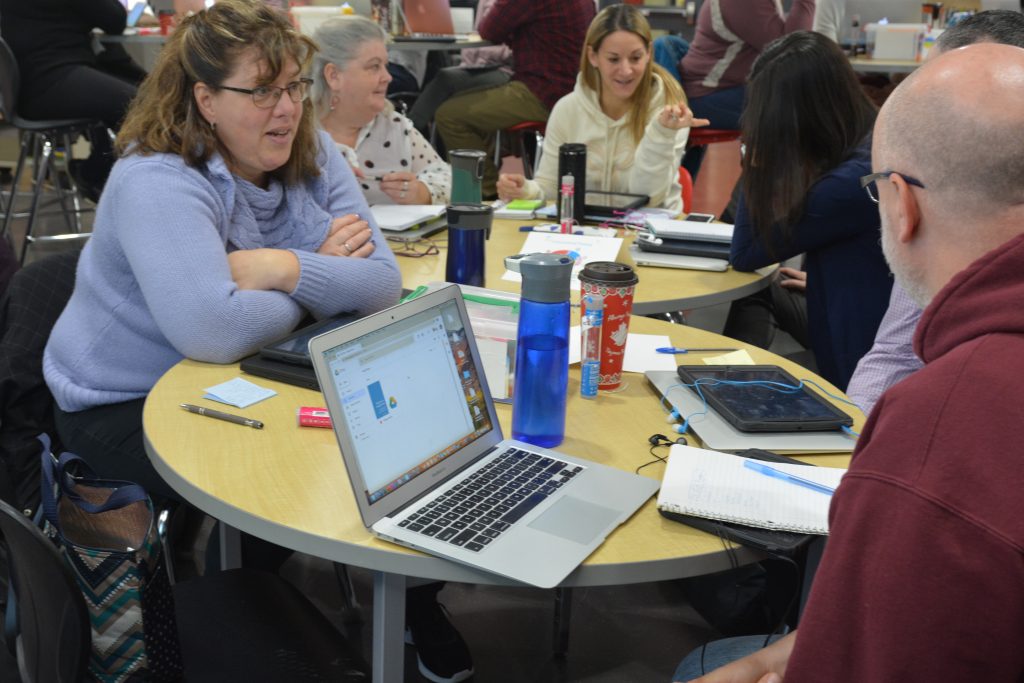 Grade 4 students excelling in Coding Program!
The program launched in November 2019 in Grade 4 classrooms across the Board. The students have learned about the benefits of coding, how coding is used and have begun completing coding assignments. Students began with a one-hour introductory lesson which was followed by a series of hands-on lessons. Below are student testimonials from various classrooms as students work on building their own superhero using Scratch.
St. David School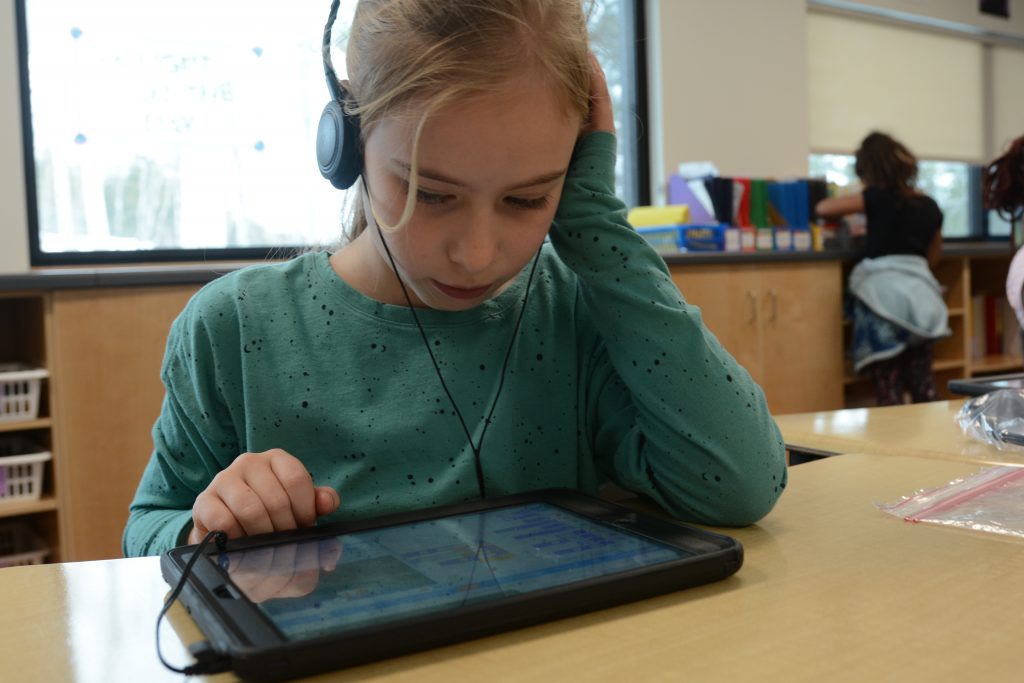 St. John School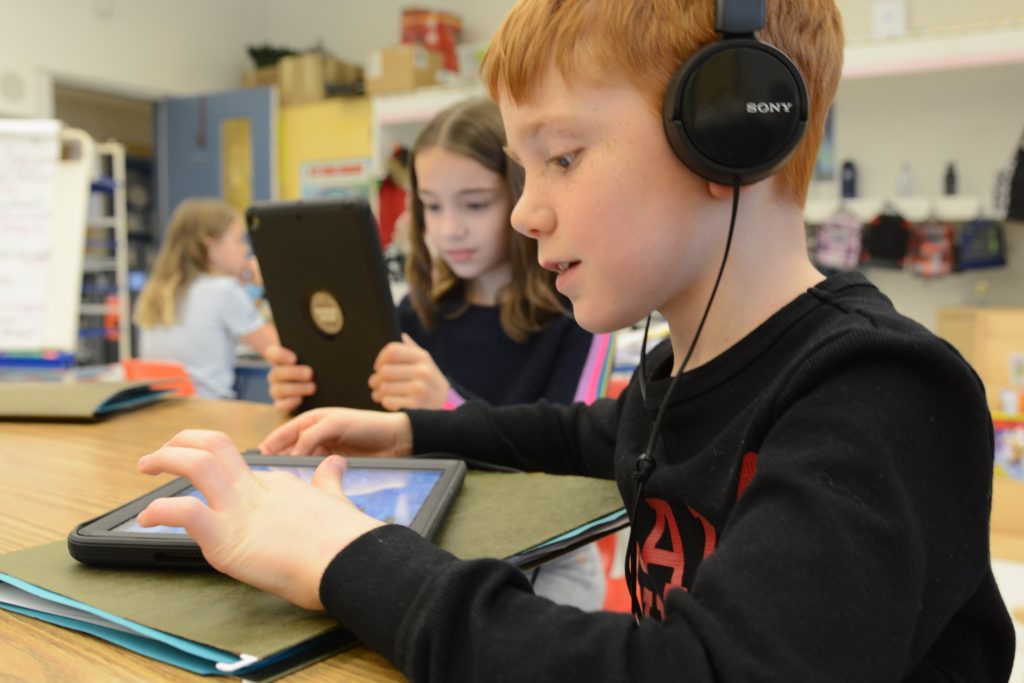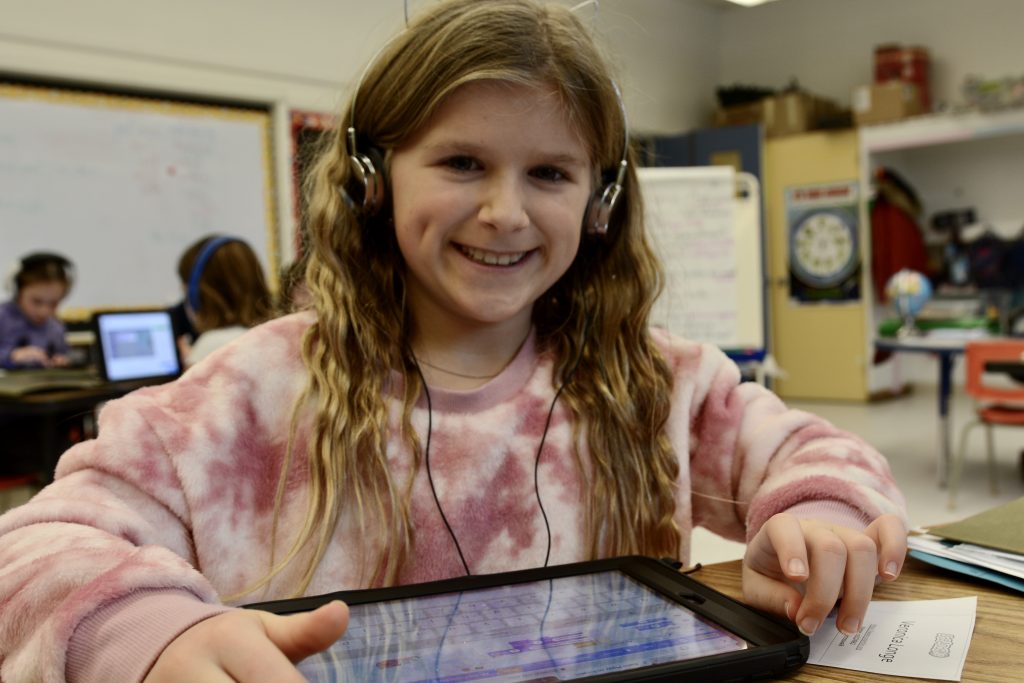 St. James School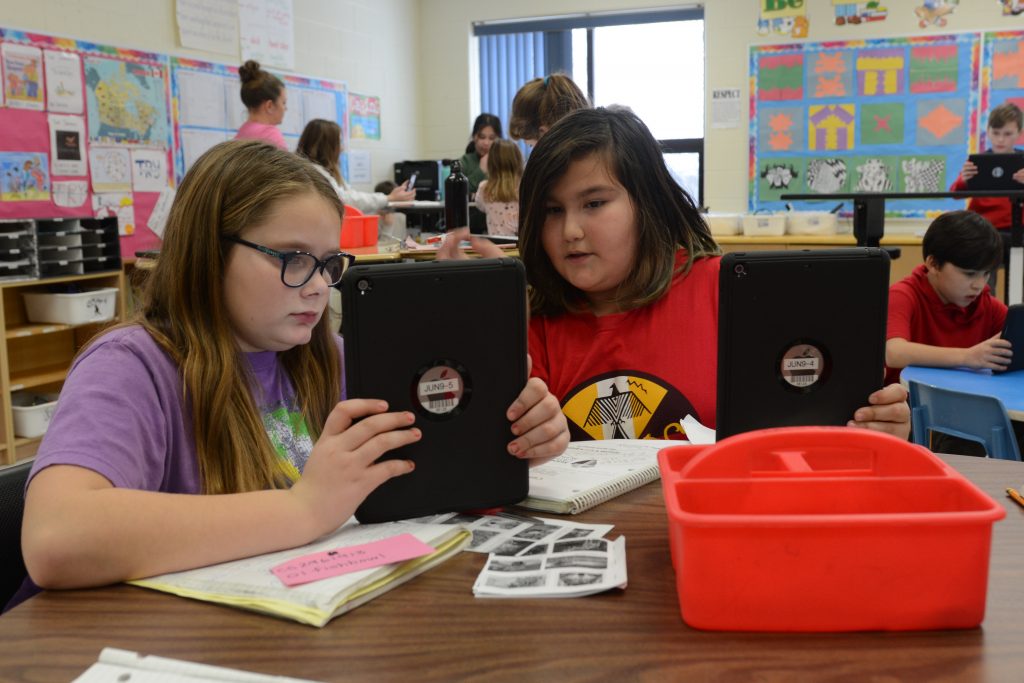 Get to know us!
Michelle Thiessen is the Intensive Support Facilitator at St. James School. She has helped teachers initiate the Google CS program. Together, the team has not only implemented the curriculum for students, but they have also integrated coding into other lessons within the classrooms.
Michelle believes that the coding program has benefited students by teaching them to self regulate, problem solve and become more creative.
"It's really interesting to see the dynamic of the students as they learn with each other. They have learned to lean on each other to problem solve. There is also an opportunity for them to showcase what they are working on to younger students which allows them to be more confident in not only coding but also in their oral presentation skills. I think it will be quite fascinating to watch them become the next innovators of the world," she explained.
Michelle also believes that the coding program will help better prepare students for the future – perhaps even for jobs that do not yet exist.