December 03, 2019
Sudbury Catholic Students Participate in Explore Carpentry Event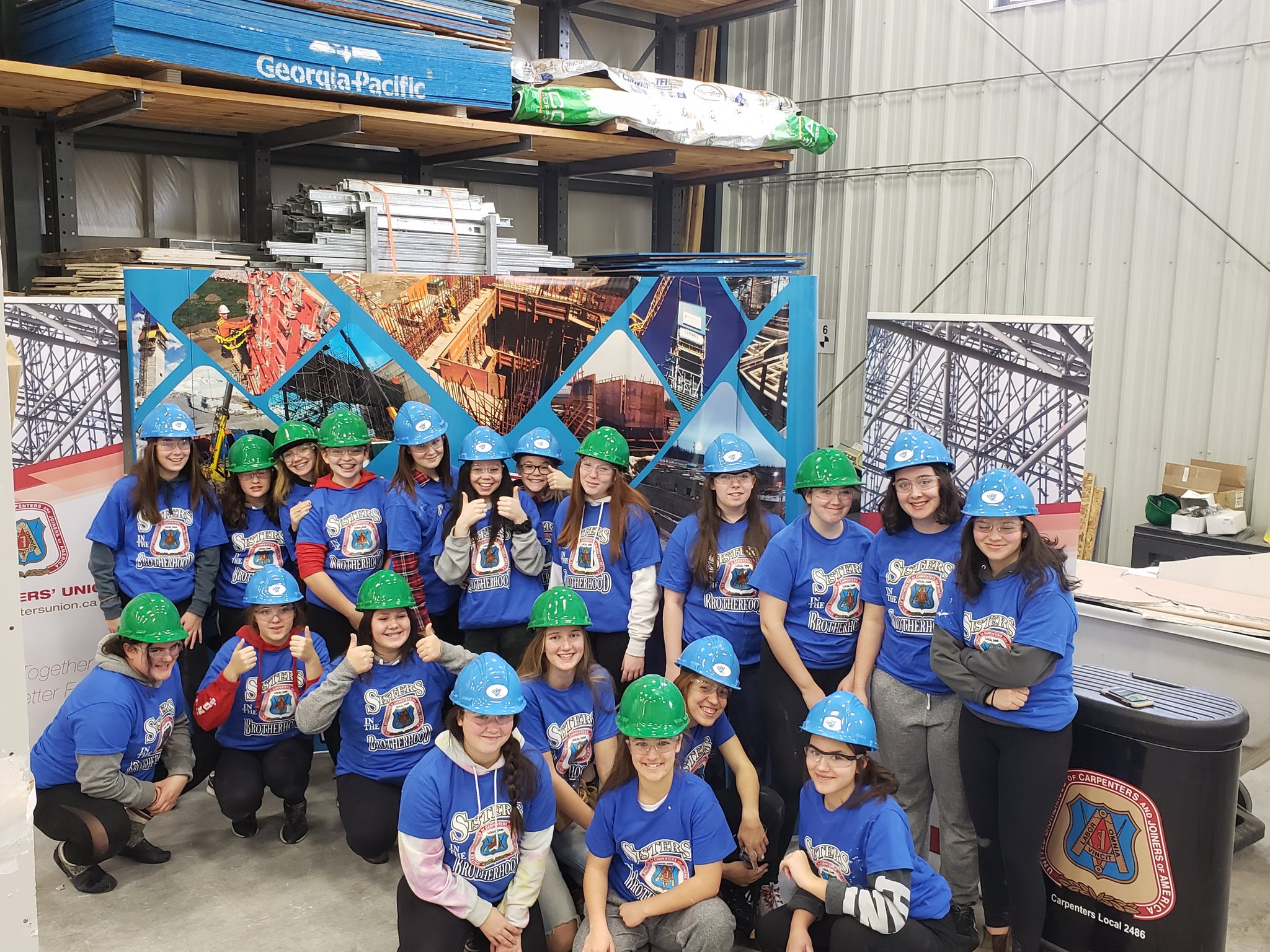 Just under 40 elementary and secondary female students from Sudbury Catholic took part in the third annual Girls Explore Carpentry Event, hosted by the Azilda Carpenter's Union Local 2486.
This year, female students were exposed to the daily tasks and routines of a licensed drywall journeyperson and took part in a variety of hands-on learning activities involving cutting, patching, taping and mudding. The importance of health and safety protocols and the use PPE in the workplace was also put into practice during the event.
The Explore Carpentry Event was funded by the Ontario Youth Apprenticeship Program (OYAP) in an effort to encourage more females to pursue a career path in the trades.
"We are proud to offer opportunities such as the Explore Carpentry Event to our female students," said Joanne Bénard, Director of Education. "It is through these events that they gain confidence, put skills into practice and learn how they can pursue a career in the trades."