April 09, 2019
Sudbury Catholic Schools Staff Completes Successful 7 Habits of Highly Effective People Course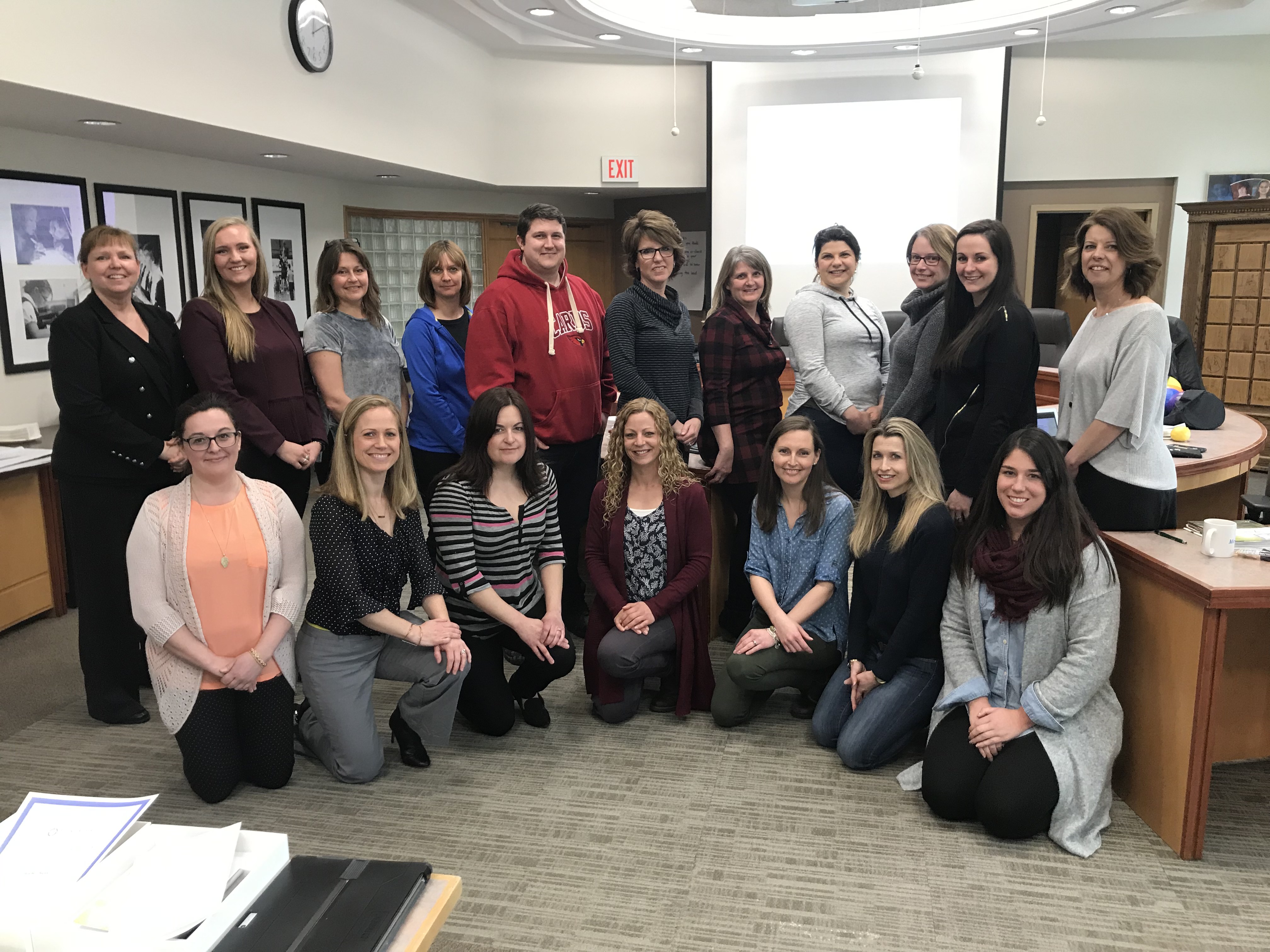 The 7 Habits of Highly Effective People workshop of the Board's Leadership Development program is alive and well.
The 2018-19 academic year has produced another class full of graduates from the program. Annually, the workshop recruits and develops approximately 20-25 aspiring leaders from all sectors of the Board in line with the organizations' strategic pathway for Leadership Development.
Since the programs' inception in 2012-13, approximately 150 employees of the Board are now living and practicing the finer tenets of Franklin Covey's 7 Habits program.
It has been said that the workshop offers more than just a supervisor/ manager training program, rather a road map for complete personal/ professional attribute enhancement and overall effectiveness.
If you are an aspiring leader or an individual seeking to broaden your personal/ professional acumen and are interested in a potentially life changing opportunity, watch for next year's opportunity to take part in this learning!