May 11, 2020
Students Participate in #SkillsAtHome Challenge Series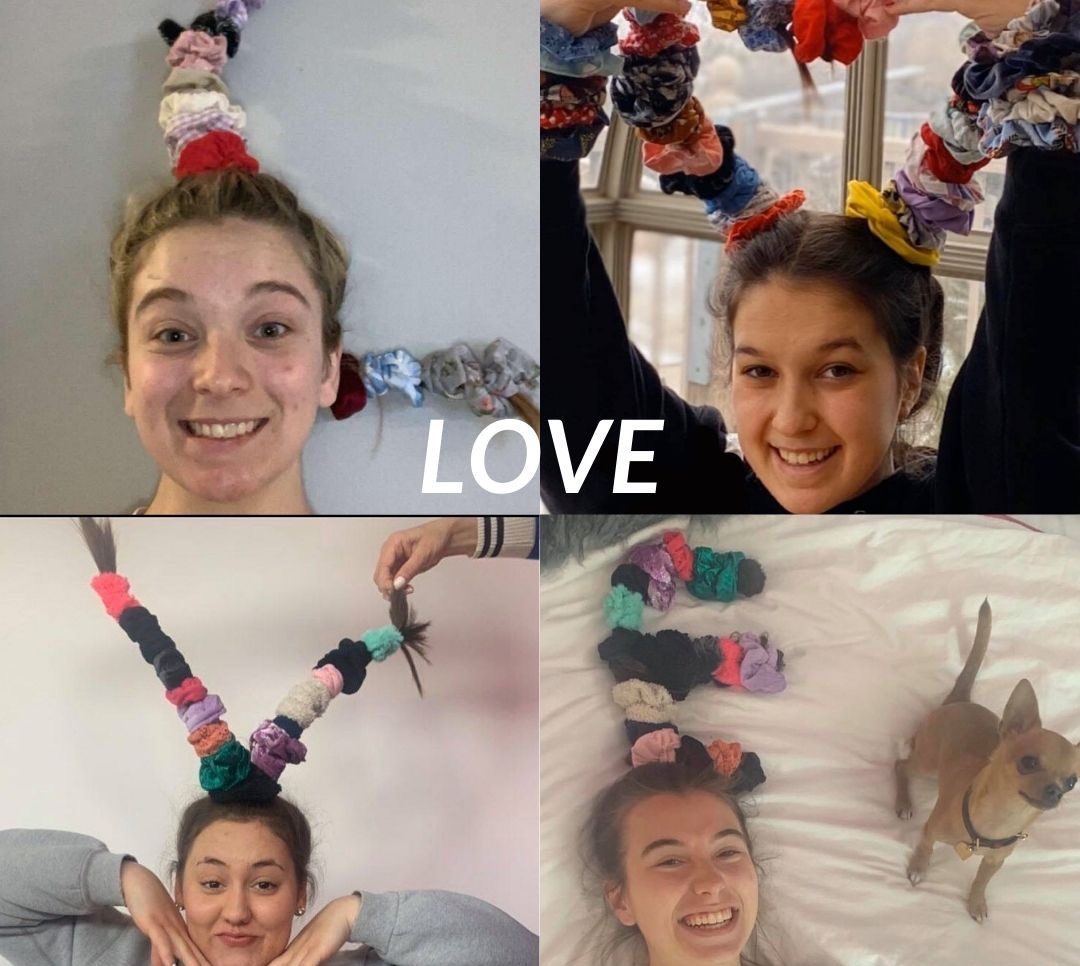 Students at Sudbury Catholic Schools are joining in on the fun with the various challenges hosted by Skills Ontario and Edge Factor . There are 16 #SkillsAtHome contests that explore the skilled trades and tech through a series of challenges on Twitter, testing student's skills without ever leaving home.
Challenge Number #3, involved students using their creativity to create a wacky hair style.
Pictured above is Entrepreneur & founder of Scrunchies by Milena, (all proceeds of her sales go to NOFCC, Northern Cancer Foundation, Hospice Care and Children's Wish Foundation) who created the word L-(Gracie B)O-(Milena R) V-(Marly K)-E (Brooke P)!
Challenge Number #4: #SkillsBridgeChallenge tests students skills in design, planning, and construction! Bridges will be judged by longest distance and heaviest weight held. Deadline to enter is May 25th at noon
To join in on the fun:
– Follow Skills Ontario on Twitter here!
– Read the rules and guidelines for the challenge you'd like to participate in the chart
– Tweet your submission to @skillsontario with hashtag #SkillsAtHome and the challenge-specific hashtag.