March 08, 2019
Students Excel at Board Wide Science Fair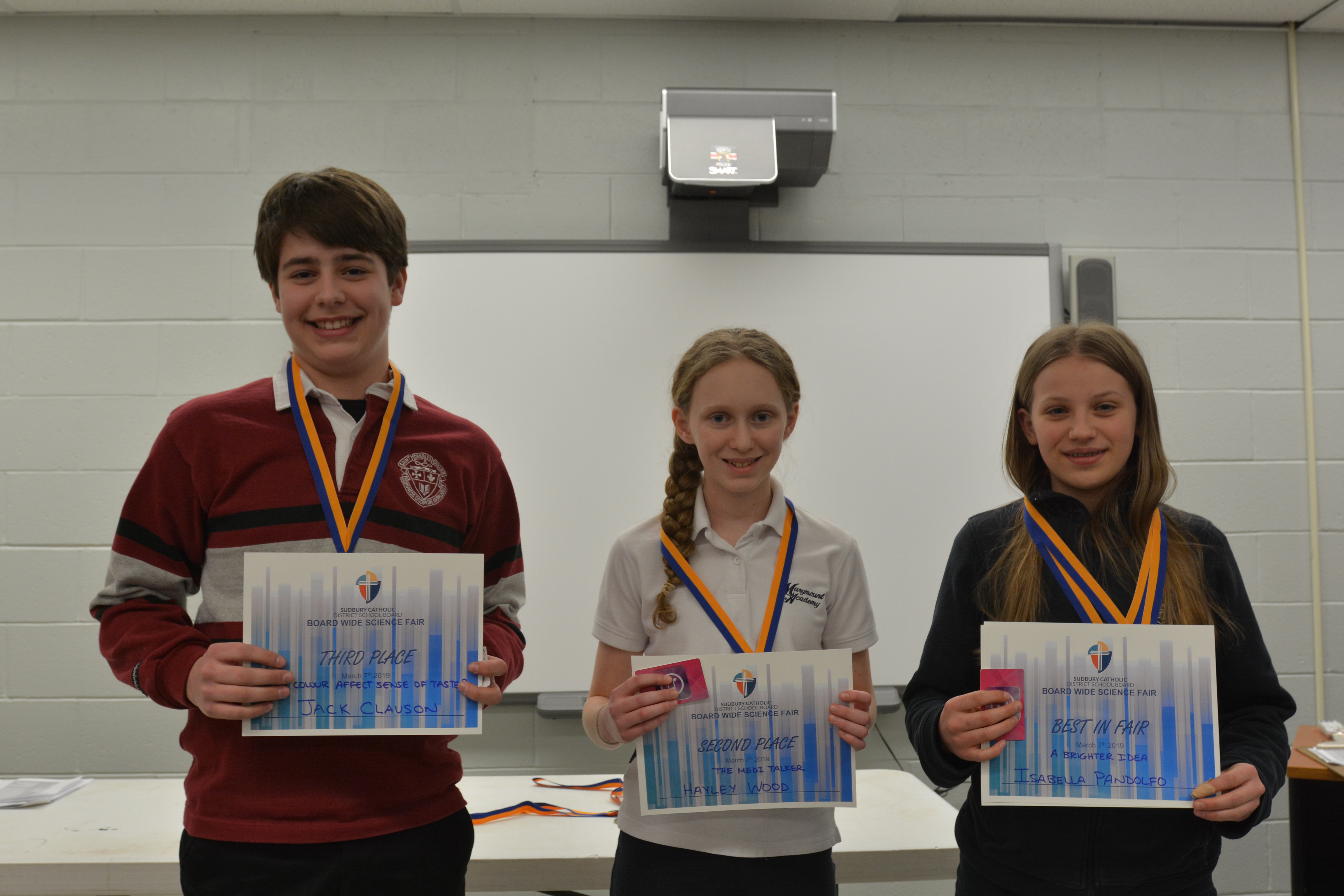 The Sudbury Catholic District School Board held a Board Wide Science Fair on March 7, 2019 at St. Charles College.
The fair included 40 projects which were presented by students in Grade 7 and 8. Scientists from Science North attended the event to serve as judges. Project topics included: exploring the human body, radiation, plant growth experiments, nutrition and much more!
The winners of this year's Science Fair were as follows:
First Place: A Brighter Idea, Isabella Pandolfo (Marymount Academy)
Second Place: The Medi Talk, Hayley Wood (Marymount Academy)
Third Place: Does Colour Affect the Sense of Taste, Jack Clauson (St. Charles College)
The top eight projects will proceed to the Regional Science Fair on April 6, 2019 at Laurentian University.