April 03, 2018
St Francis Flames Raise the Flag for Autism Awareness!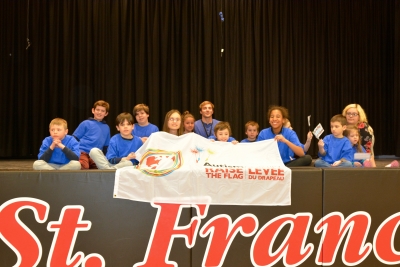 Many of our schools brought awareness to autism by wearing blue. Staff and students at St. Francis also took part in a special assembly to mark this important day! The group watched videos, sang songs and raised the flag to stand up for each other.
We are all part of the puzzle! Thanks for the reminder Flames!