May 13, 2019
Living As Joyful Disciples: Sudbury Catholic Schools Celebrate Catholic Education Week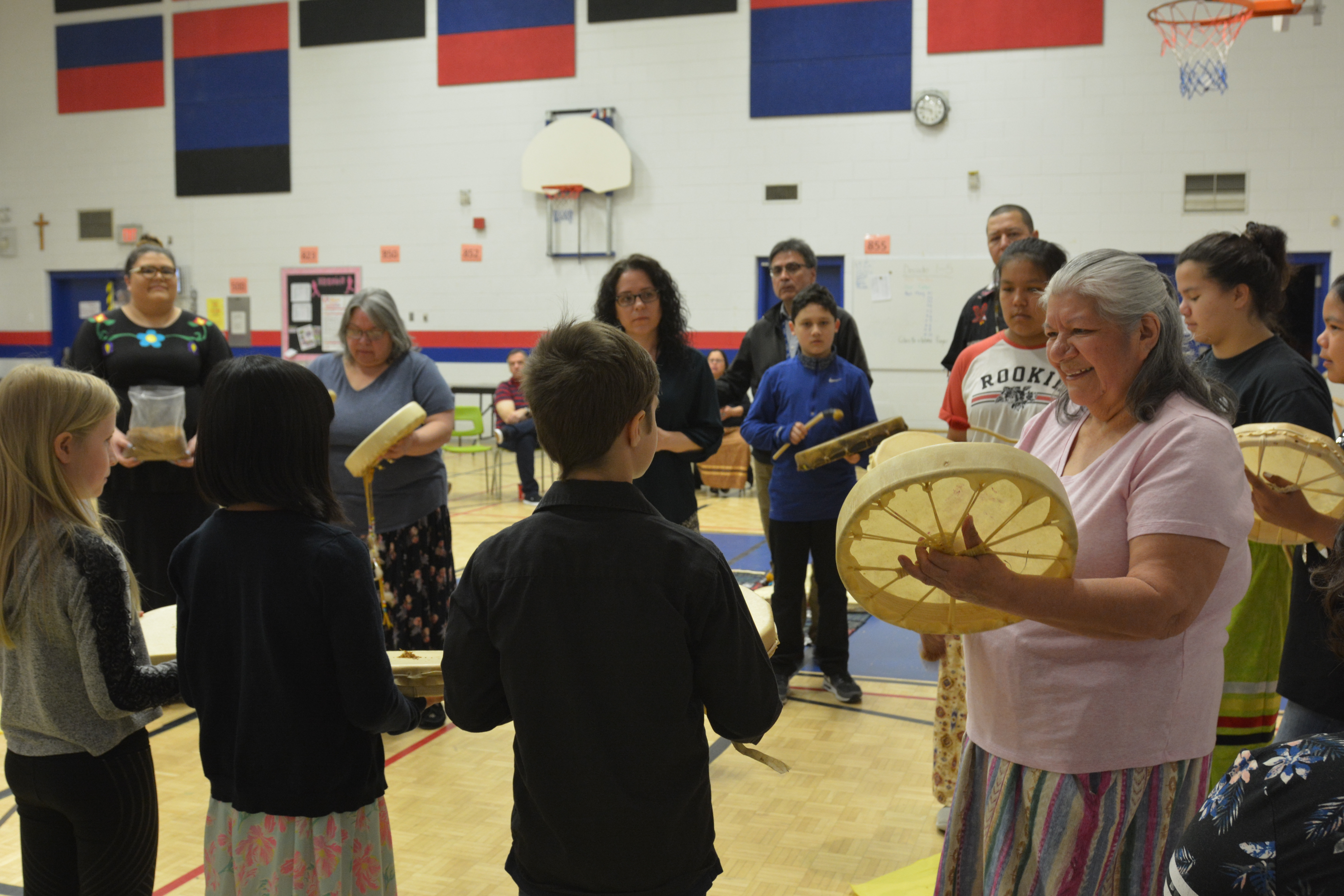 The Sudbury Catholic District School Board joined school boards across the province in celebrating Catholic Education Week held on May 5-May 10, 2019. Catholic Education week is an opportunity to celebrate the contributions our Catholic school make in the lives of our students and in our community.
The theme of this year's week was Living as Joyful Disciples. Throughout the week, schools completed prayer celebrations, classroom activities and community led events that focused on the following sub themes:
Rooted in Prayer
Living in Community
Doing Justice and Creating Hope
Journeying Together in Faith
Sharing the Good news
Specific school highlights included:
St. James School hosted a Sounding of the Drums Feast: Anishinaabemowin language class students were joined by Elders from Atikameksheng Anishnawbek and partners from the Child and Youth Centre to create hand drums and birth and feast the new drums.
Students and parents at St. Francis school completed mindfulness yoga sessions to focus on their wellness and faith.
Holy Trinity hosted a school-wide math hour on May 8, welcoming parents to join students in their classrooms for activities.
St. Charles College hosted their third annual Pow Wow, welcoming elementary schools, Elders and community partners.
Marymount Academy completed a THINKFast fundraising initiative to help raise funds to tackle poverty.
"One of our strategic pathways as a Board is to strengthen our faith-based, inclusive and equitable community," said Joanne Bénard, Director of Education for the Sudbury Catholic District School Board. "Catholic Education Week allows our staff and students to explore this theme in a variety of different ways. We thank our hardworking and dedicated staff as well as the many community partners who have helped make these events possible."