February 28, 2019
Heart Health: Promoting Physical Activity in Our Schools
Director's Corner
February is all about keeping our hearts healthy! We are focused on activities that improve our overall physical health and well-being. All year, our schools promote and encourage physical activity for both staff and students. Research supports that physical activity helps to improve academic achievement and does help us to reduce stress and anxiety. At Sudbury Catholic with the support of dedicated staff and coaches we are focused on helping all of our students create a lifelong habit of physical activity. We are proud that all of our schools offer a wide range of activities both intra-mural and extra-mural that encourage our students to be active.
Here are just a few examples of how our staff and students are keeping heart health top of mind!
Elementary Schools Prepare for the Great Outdoors!
Brad Blackwell, our Outdoor Education Project Leader has been working with schools all month to promote physical activity outdoors during the Winter months.
Mr.Blackwell has been teaching students about various wildlife found outdoors, as well as fun physical activities for students to participate in such as hiking and snowshoeing.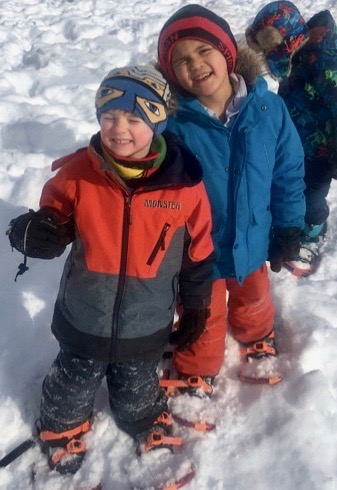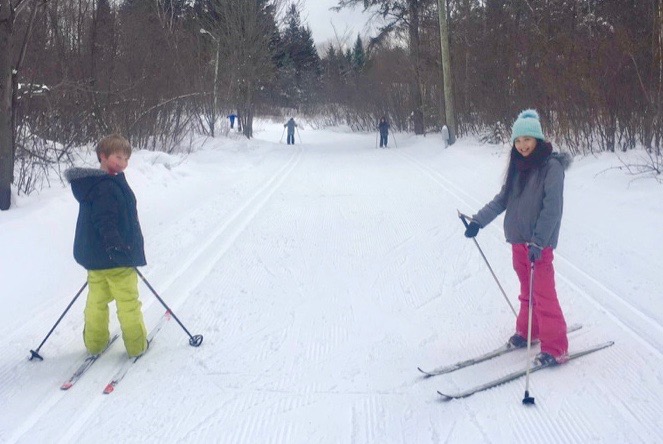 St. Charles Elementary freshens up their uniforms
The St. Charles Chelmsford community gave their athletic wear a re-fresh! Seeing that students could benefit from some new uniforms, the Catholic Parent Council and the school raised funds over the past few months! New uniforms were purchased for volleyball, basketball and the hockey teams. The students and staff were thrilled to show off new uniforms in the various games and tournaments taking place this winter! Go Rams!!!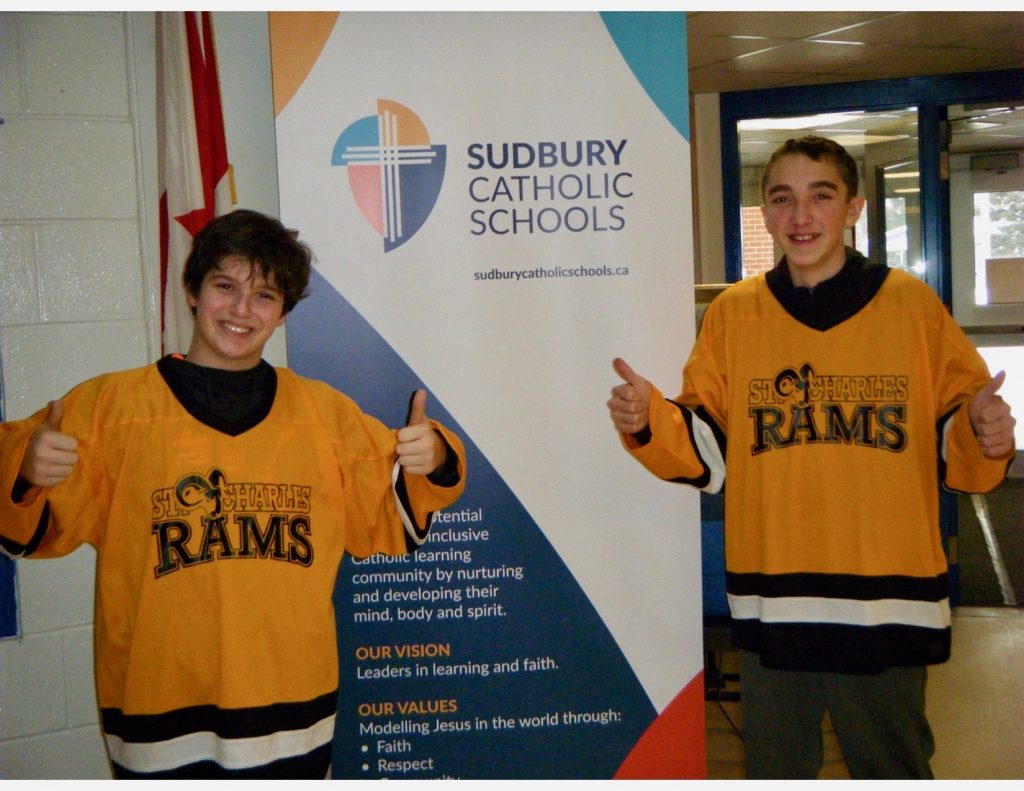 Student Trustee gives her B.E.S.T at Bishop!
Bishop Alexander Carter is home to a unique program called B.E.S.T (Bishop Elite Sports Training Program). The program is designed to achieve greatness in academics, leadership and fitness and allows students to meet goals that will pave the way for a lifelong commitment to good health.
Kira Gouchie, our Student Trustee for the 2018-2019 school year, took part in the B.E.S.T program during the pilot year. The program provided her with courses and classes to help her expand her knowledge about the human body and physical fitness as a whole. The teachers and staff involved in the program have all been committed to the progress, and during the pilot acted as extra support for students as they improved both their fitness regime and academics!
Kira, who desires to work in the medical field one day, felt that the program was an excellent resource for her to learn about the human body, and improve her confidence and leadership skills within her school community!
"The BEST program provided me with the knowledge and confidence needed for my post-secondary endeavors. The encouragement to try new things and the confidence I gained from this extraordinary program allowed me to flourish in my academics in a nurturing environment, as well as properly maintain my physical and mental well-being. I would strongly encourage other students to participate within this life-changing program," Kira Gouchie, Student Trustee.
St. Charles College students dance their way to health!
The dance team at St. Charles College is comprised of dancers ranging from grades 7-12. The team takes part in various dance events through the year, including: performances at the CTV Lion's Telethon, annual school pep rallies, Christmas Arts Spectacular Concert, Sudbury Santa Claus Parade as well as community parishes.
The dance team is one of many teams at St. Charles College that promotes improved physical health! Dance team coach and teacher, Patricia Demore explains the health benefits: "Regular dance practice with my students has increased my students' flexibility, range of motion, physical strength and stamina. Dance lessons also help to spark creativity in students and help them to develop an appreciation for the arts. Dance encourages our students to foster a more positive attitude and explore their own self-expression."
Participating students on the dance team enjoy the experience because it improves their overall health in a fun an energizing way! They also love that everyone is included and provides an excellent outlet to de-stress!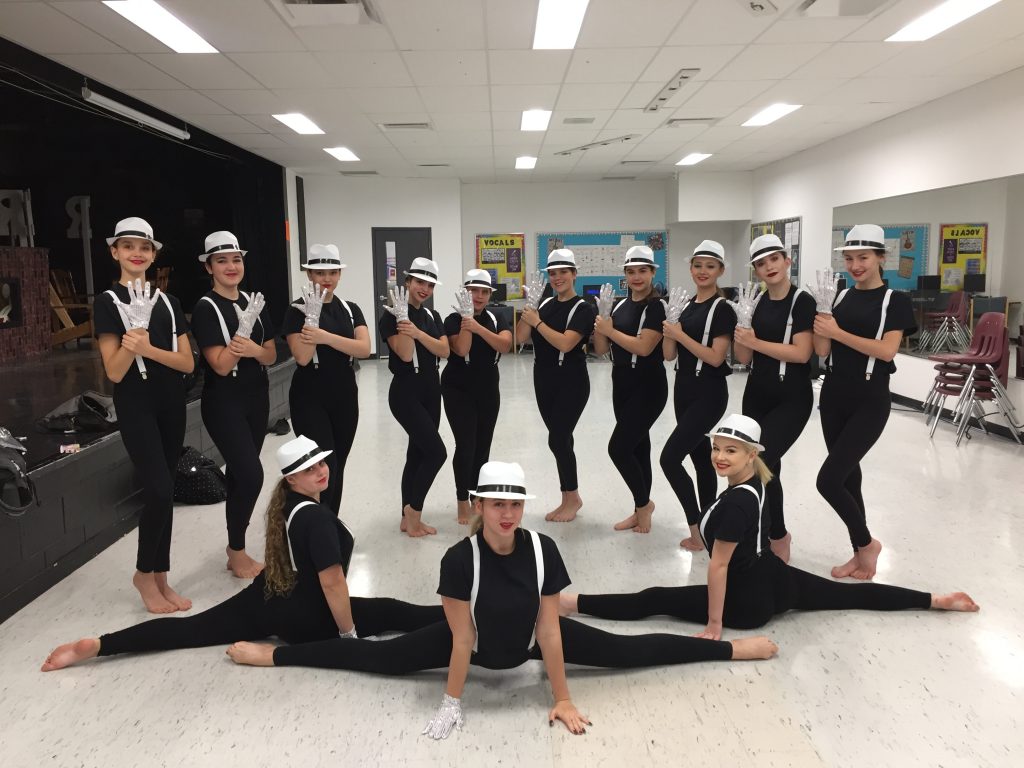 Athletic Council at Marymount Academy provides inclusive environment for students
Marymount Academy has many clubs and councils for eager students to participate in. One of their biggest and most enthusiastic is the Athletics Council. The Council is made up of 18 students from grades 7-12.
Their responsibilities include organizing the annual Goals for Girls event, a floor hockey fundraiser which helps promote athletics, Spirit Days, their Winter Carnival event in which students can choose from various physical activities and their annual athletics banquet in the Spring.
Co-Presidents Cassidy Burton and Brady Martin feel that the council offers an inclusive and supportive environment for students to participate in. "Athletics are a huge part of our school! At Marymount, we're used to being part of a team and we feel that the Athletics Council is another great way to get everyone involved in sports or physical activities without fear of judgement!"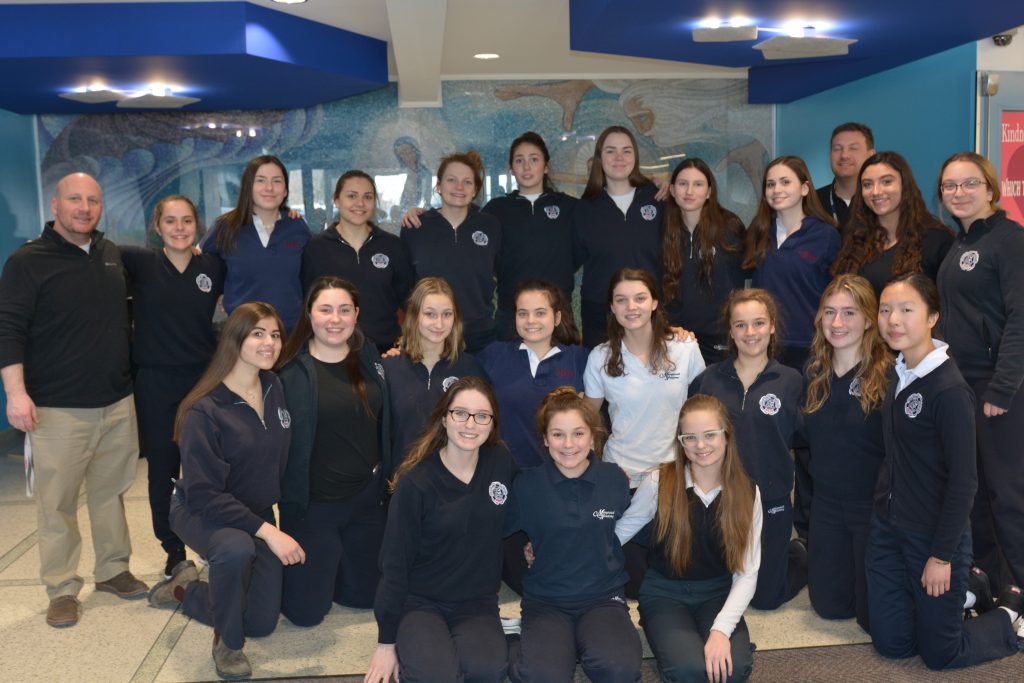 Get to know us!
Two athletes from St.Benedict were recently featured in the Athletes of the Week feature in the Sudbury Star! Jordan Pincivero and Colleen Zilio are both Grade 12 students who currently play on the boys' and girls' hockey teams respectively.
Jordan has played on the hockey team for his entire high school career, even dating back to Grade 7! His coach, teacher James Eaton has coached Jordan since he came to St. Benedict. As a result, the two share an important coach-athlete dynamic which has brought them both much success!
"When you're a coach, you see a different side of the students. The heart they have as athletes is something special to see. Jordan is a very skilled hockey player. He might be the smallest member of our team in stature, but he also has the greatest determination!" James Eaton, Coach.
"We have the same goal in mind. We are both on the same page and we know what needs to be done. There is a certain level of respect on both sides which is important as well," Jordan Pincivero.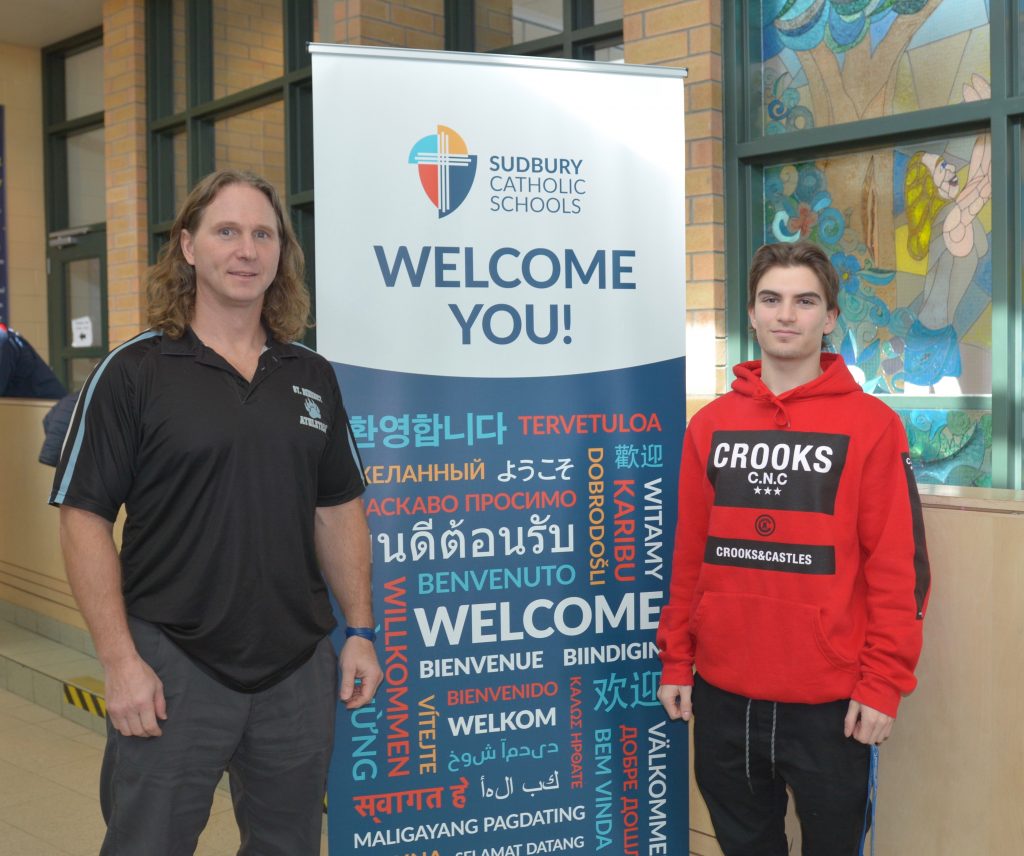 Colleen Zilio is a left wing on the girls' hockey team. She has played hockey for all four years of high school. Teachers Christina Punkari and Adriano Simonato are in their first year of coaching Colleen. All enjoy the team environment and are proud of their hard work this season.
"Colleen is such a dedicated player. She's knowledgeable, follows directions well, and she's always willing to give it her best! She makes our job fun because she's coach-able and enjoyable to be around," Christina Punkari and Adriano Simonato explain.
In addition to hockey, Colleen plays football, basketball and soccer. She hopes to continue to play sports and be physically active long after she's done school!
"I like sports because they keep me healthy and they give me a chance to make new friends and be social outside of class!" Colleen Zilio.