February 05, 2020
Bishop Alexander Carter's new cultural room is officially open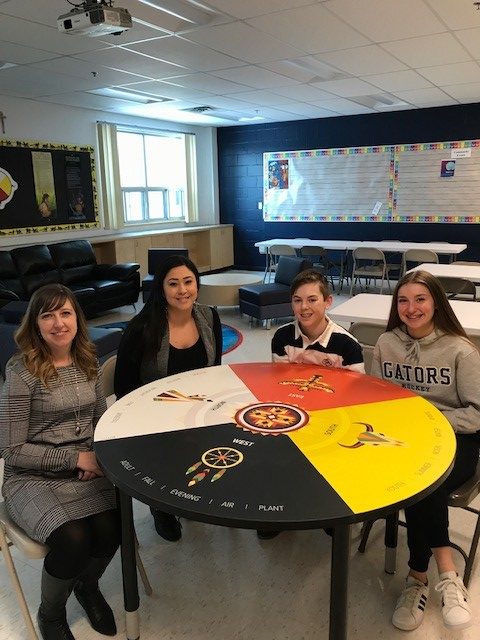 The end of 2019 was the very beginning of this new initiative aimed at supporting youth and bringing awareness and knowledge around the indigenous culture at Bishop Alexander Carter. Robyn Lafortune, the school's new Indigenous Support Worker was very pleased to join the school community.
This room has been named the "Sacred Room" and the hope is to create a safe place for students to work, talk, learn and connect with one another. The students will have the opportunity to help design the space and support with future mural projects within this space.
Moving forward students will be able to participate in a variety of different activities and teachings that will be facilitated in this space. Guest speakers will be invited to discuss their experiences and provide students with sacred teachings. On days where there are no planned activities this room becomes a safe space for students to drop in throughout the day either to work or talk with Robyn.
We are happy and pleased to welcome all students at Bishop Alexander Carter into this room to learn and share together!