December 05, 2018
Students of St. Benedict and St. James experiment with art and science!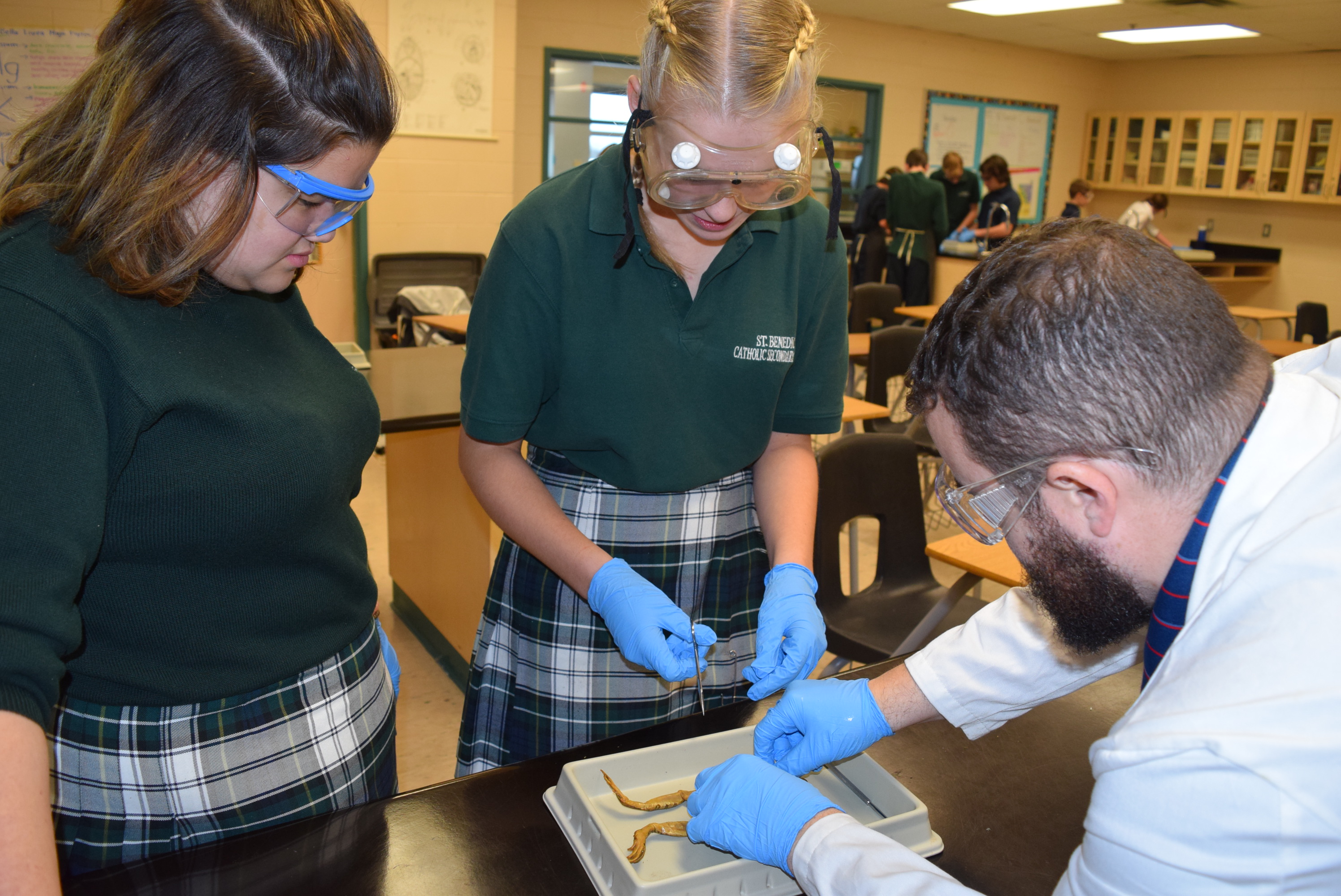 Before launching into secondary school next year, students at St. Benedict Catholic Secondary School and St. James had a chance to explore both art and science labs at the high school this week.
In Science, Mr. O'Donnell taught the students how to conduct themselves in a lab while dissecting a frog.The students learned safety and anatomy at the same time while the students created canvassed art with Mr. Timpano in the art room.
Students Mackenzie Richard and Brenna Vienneau weren't shy about the dissection lab with Brenna taking the first cut. She says she is not afraid because she has cleaned deer and partridge in the past with family.
Vienneau wants to pursue sciences because she wants to become an electrician in the future.
Students from the two schools conducted their rotations over a two day period to better prepare them for life in the high school setting.