June 06, 2022
SCDSB Students Build Their Skills with Carpentry Activities!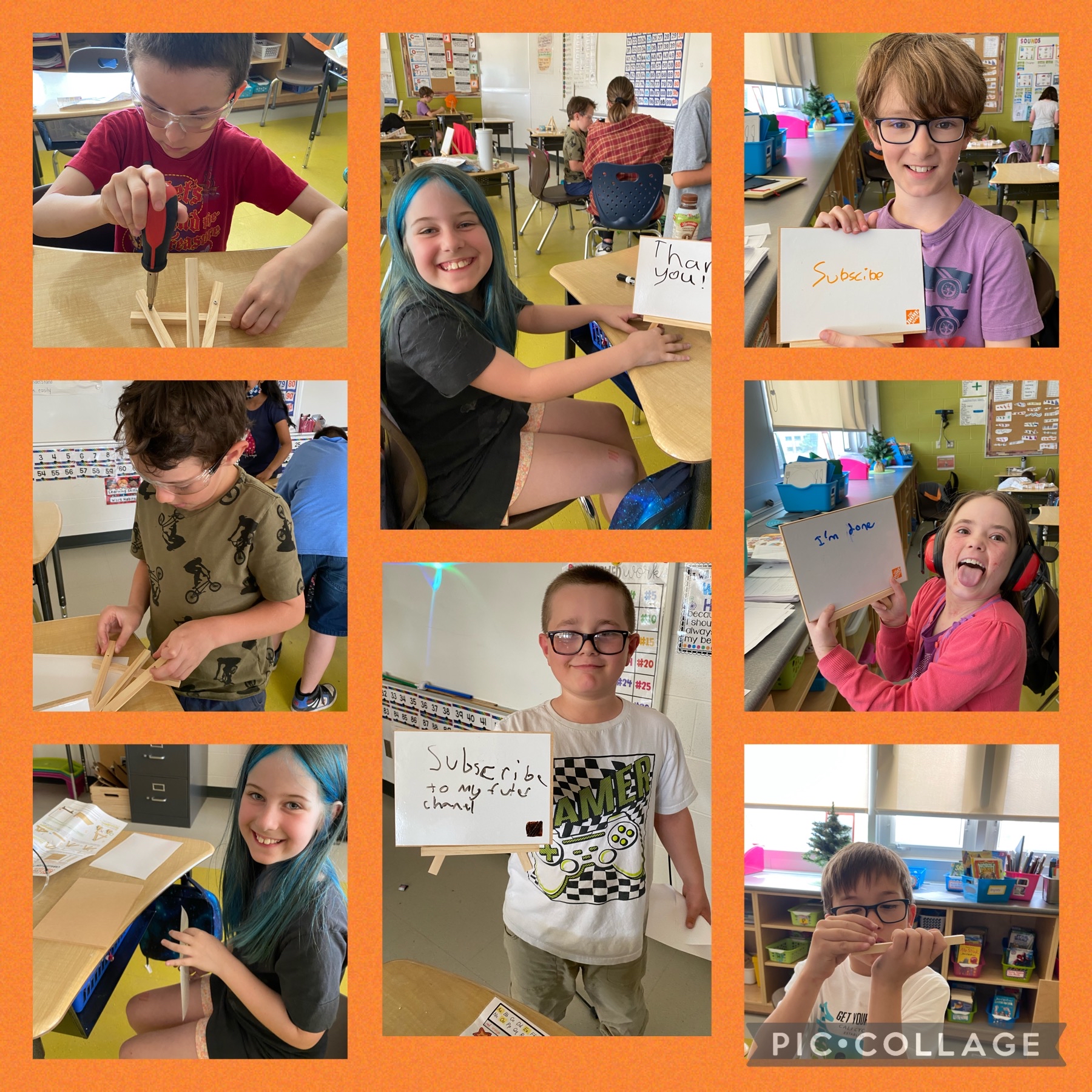 Last month, during education week, almost 1600 Sudbury Catholic students had a blast participating in a hands-on activity that promoted the skilled trade of carpentry.
After being provided carpentry tool kits to construct three different carpentry projects in their classrooms, students in grades 3-6 from various schools were all smiles as they built their skills in this unique hands-on learning opportunity. With the help of teachers, students assembled wooden binoculars, wooden wheelbarrows, and whiteboards with wooden easels and were happy to test their creations in the end. Overall, students had a great time and were excited to have the chance to learn more about the carpentry profession.
Check out our photo gallery below to view some of our outstanding elementary students using these carpentry kits in action!
The Importance of Learning Skilled Trades Early in School!
The skilled trades offer students a variety of rewarding and lucrative career opportunities. In fact, it is estimated that one in five new jobs in Ontario is expected to be in trades-related occupations. With an aging workforce, employers are looking for skilled tradespeople who can help build and maintain our province and provide essential services.
That is why getting tools into young hands early is the best way for students to see themselves and explore the idea of a trade-related occupation. We are excited to announce that the Sudbury Catholic District School Board has invested in purchasing brand new tool kits and are offering these full classroom sets for classes and students to borrow.
If a class or school is interested in loaning out the tool kits please contact: christina.raso@sudburycatholicschools.ca or daniel.levecque@sudburycatholicschools.ca for more information.
Photo Gallery