February 19, 2021
Kindergarten Class at Pius XII School Wins School Grant with WWF-Canada!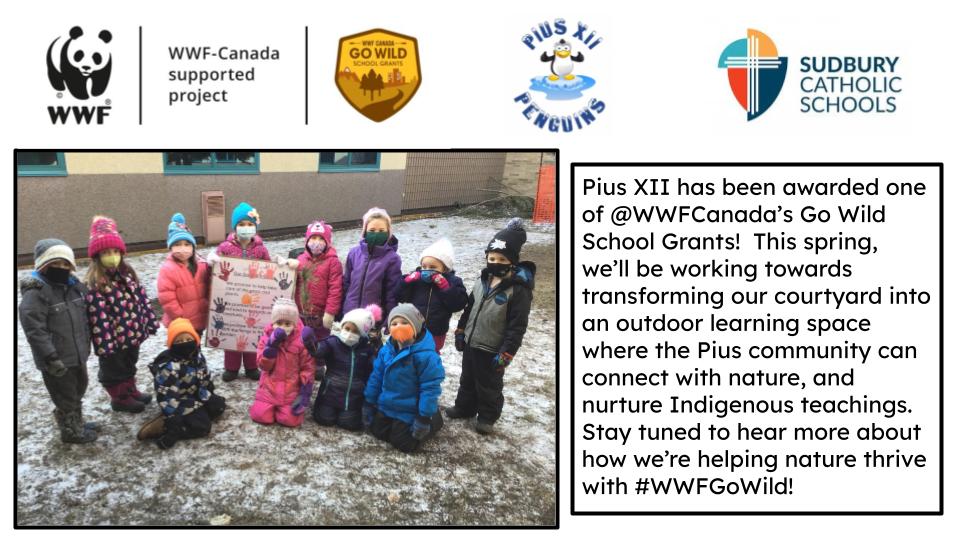 Congratulations to Mrs. Beaton and her Kindergarten class for their grant proposal being accepted by  WWF-Canada! Pius XII School has been awarded one of WWF-Canada's Go Wild School Grants. This Spring, the school will work towards transforming their courtyard into an outdoor learning space where the Pius community can connect with nature and nurture Indigenous teachings!

Stay tuned to hear more about how the Kindergarten class is helping nature thrive with #WWFGoWild!