December 22, 2021
St. David Families Learn to Make Hot Chocolate Balls Together!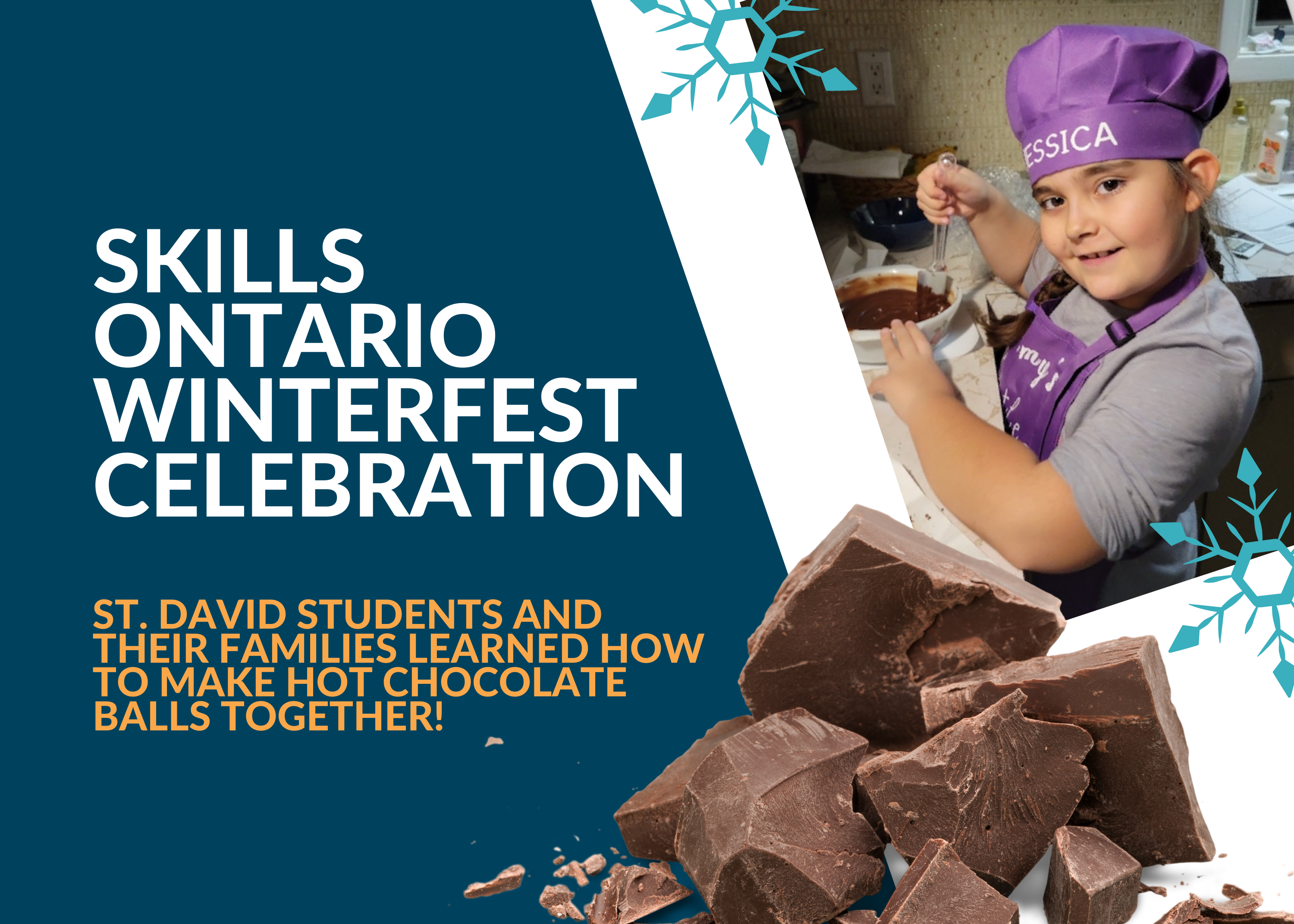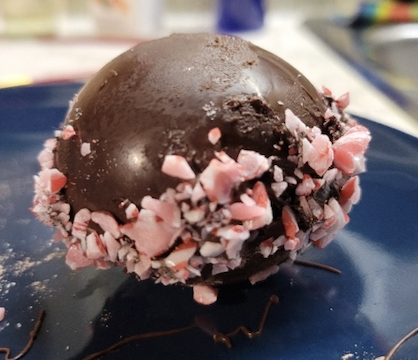 Students and their families from St. David Catholic Elementary School were invited to join Skills Ontario's Winterfest Celebration. Last night, families had a fun evening of learning how to make Hot Chocolate Balls led by Skills Ontario expert and Summer Camp Program Manager Kayla Bezarie.
Families learned the technique of tempering chocolate while trying out the skills of a Patisserie or Pastry Chef.
Students also learned the virtue of patience and the rule that if at first you don't succeed, try again!
A parent, Amanda Tyson said, "We enjoyed making the hot chocolate bombs! Although we need some more practice, we still had fun!"
"Oh what fun we had tonight with this project. Thanks to Skills Ontario Winterfest for a new challenge. We had some failures but managed to complete 6. Look forward to trying more during the holidays."stated Taryn Gorrie, another parent.
Check out our Patisseries from St. David School!