June 25, 2020
Daily Trivia Winners Announced!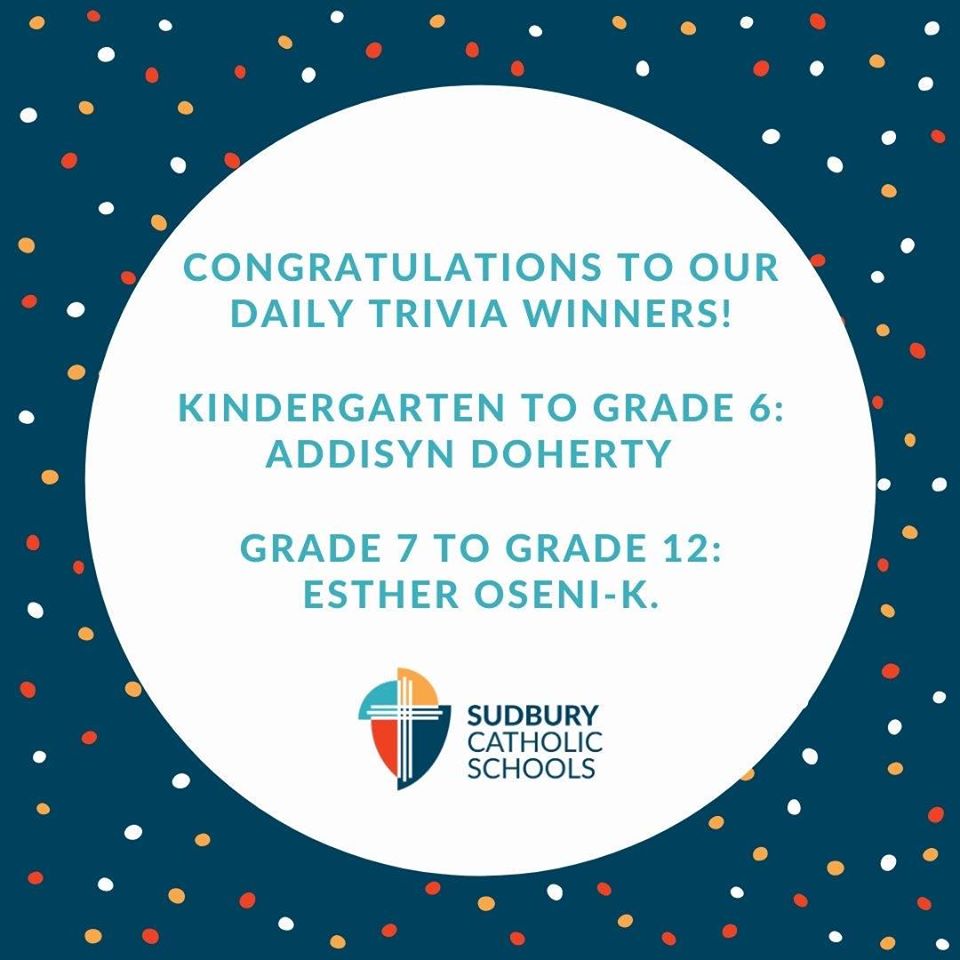 Throughout June, we challenged our students to complete the Daily Trivia Challenge! There were two different categories: a scavenger hunt themed challenge for Kindergarten to Grade 6 students and a trades trivia challenge for Grade 7 – Grade 12 students. 32 elementary students participated from six different schools and 50 secondary students participated from all of our secondary schools. Our two winners are:

• Addisyn Doherty from Pius XII School
• Esther Oseni-K. from St. Benedict School

The two winners were happy to complete the challenges and eager to get the correct answers for each day.

"The contest was a great opportunity for all students. I am glad to have participated in the contest because I had learned a lot from the experience. I would like to say thank you for organizing such a great trivia challenge contest," said Esther.

"I really enjoyed completing the scavenger hunt, it was so fun to find the answer to the clue around my house each day!," said Addisyn.

Thanks to all for participating in this fun and educational challenge!