September 25, 2020
Welcome Back: Working Together to Create a Safe, Healthy and Engaging Learning Environment for All
Director's Corner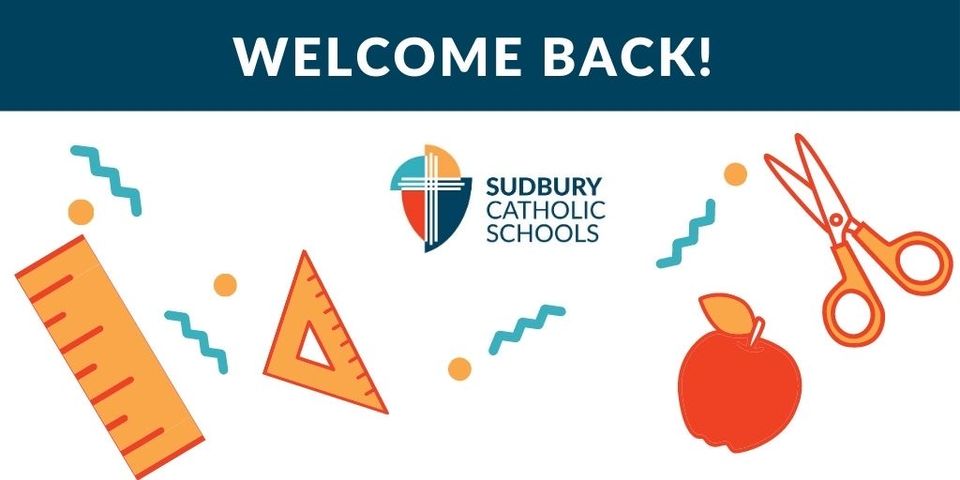 We extend a warm welcome to all of our students, staff and parents/guardians as we begin the 2020-2021 school year. It is certainly a unique time for us all. Over the summer, our team has been hard at work planning for the safe and welcoming return of our students. Whether our students have chosen face to face or remote learning, our staff continues to provide an engaging and innovative learning environment where our students can learn and grow.

The reopening of our schools, following the closure last March has required a team approach and it is important to recognize the amazing contributions of all our staff and our Board of Trustees in making this happen. From our custodial staff that have had to respond to the new demands for cleaning and our secretaries that are very adeptly fielding questions and concerns, our school administrators for their leadership and positive outlook, our support staff for their continued focus on supporting our students, the IT Dept for doing their very best to ensure that our students and staff have what they need, working into the evenings to get devices into the hands of our students, to our education staff both face to face and online for welcoming students and prioritizing their mental health, well-being and their academic needs. To all of you who are now involved in remote learning, thank you so very much for embracing this new opportunity, to our central office staff for all of your ongoing support, to the Senior Team who always advocates for our staff and students and who show such care and concern for their work and for this system, to our Board of Trustees for their ongoing vision and support and to all of our students and parents/guardians for their patience and their commitment to Sudbury Catholic. Thank you EVERYONE! You really have made this start up a success.
It is important to celebrate all of the amazing practices taking place in our schools and we are pleased to highlight some of these practices in this month's blog.
Welcoming Students Back to Our Classrooms!
Throughout the Board, our schools eagerly welcomed students and staff back into physical and remote classrooms this month. There is a true sense of community present in each of our schools as everyone works together to keep each other safe and healthy this school year.

Many schools showcased videos and photos in advance of the first day of school to show students the various health and safety protocols in place:
St. Anne School shared photos on their social media to show students, parents and staff how classrooms are set up and how hallways are divided to ensure proper physical distancing.
Holy Cross School Welcome Back Video!
Julie Denomme, teacher at Bishop Alexander Carter, teaches her secondary class with students both in-class and remote. She says that Google Classroom allows the opportunity for students to be more independent as they watch the videos posted and can quickly review the provided feedback. Student engagement is high in this rich learning environment. We thank Ms. Denomme for her creativity and for embracing this new way teaching and learning.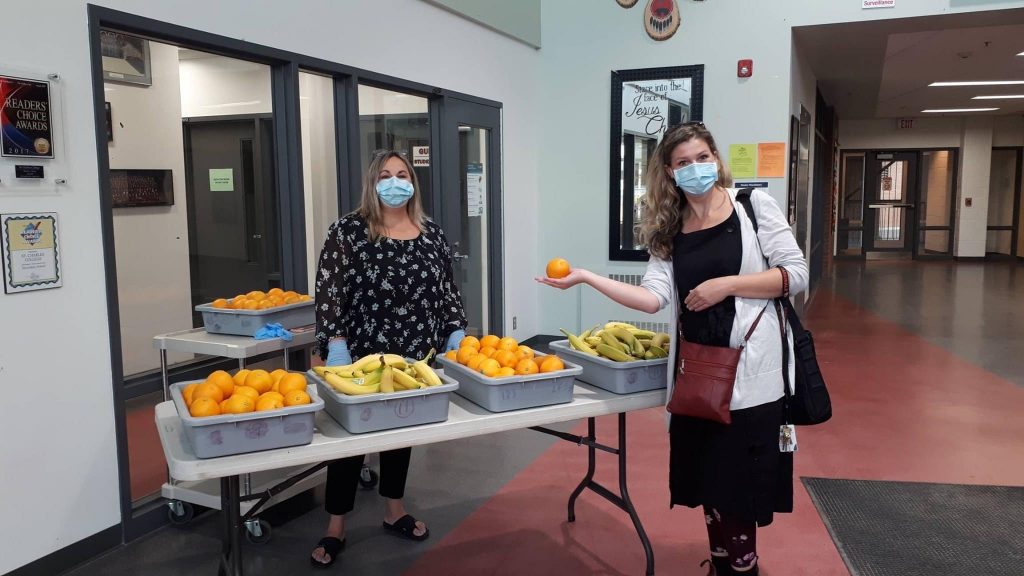 Sudbury Catholic's Remote Learning School: Trailblazers in Education
The Remote Learning School operates as an online school where elementary students (Kindergarten to Grade 8) who have chosen the remote model join other classmates from across the system in a virtual classroom. Educators work out of a home school where they deliver synchronous and asynchronous learning opportunities for students.
"The Remote Learning School offers students, as well as staff, many unique opportunities during such an uncertain time," said Megan Murphy, Principal of the Remote Learning School. "With students being able to learn remotely, they are learning from all over Greater Sudbury – offering a unique opportunity to meet and make friends with those they may not have been able to interact with otherwise. Teachers are creating engaging learning communities, as they learn to navigate and adapt to this new model of teaching and learning. Together, we will uncover new territory, try new things and adjust to student needs as the year progresses."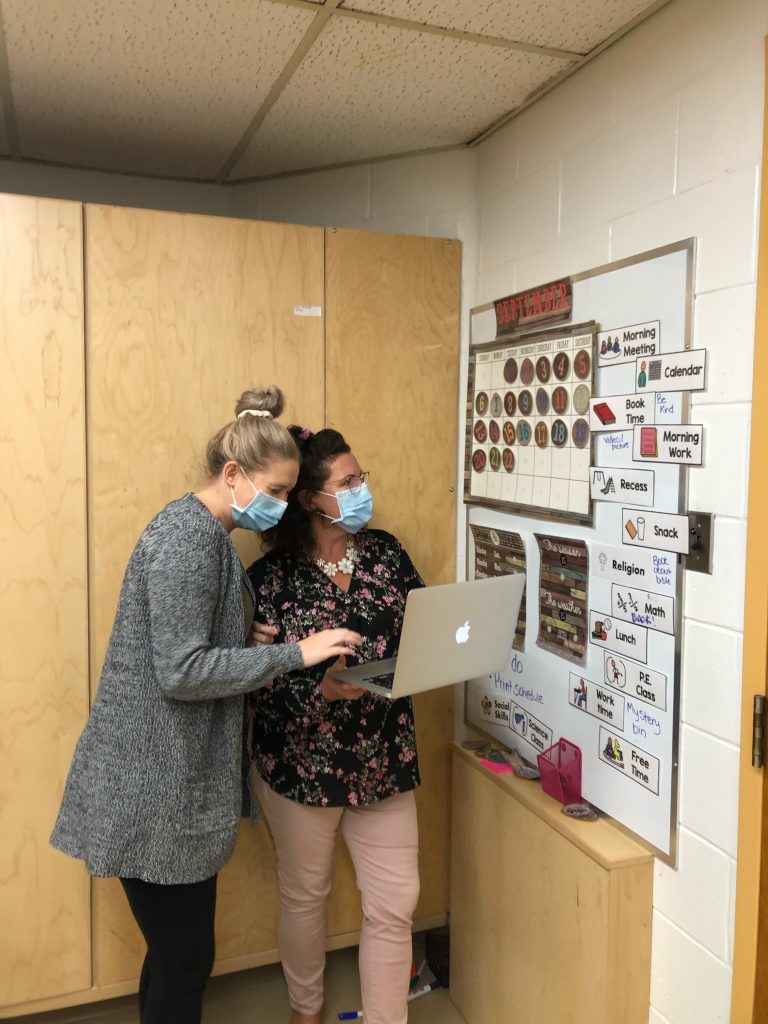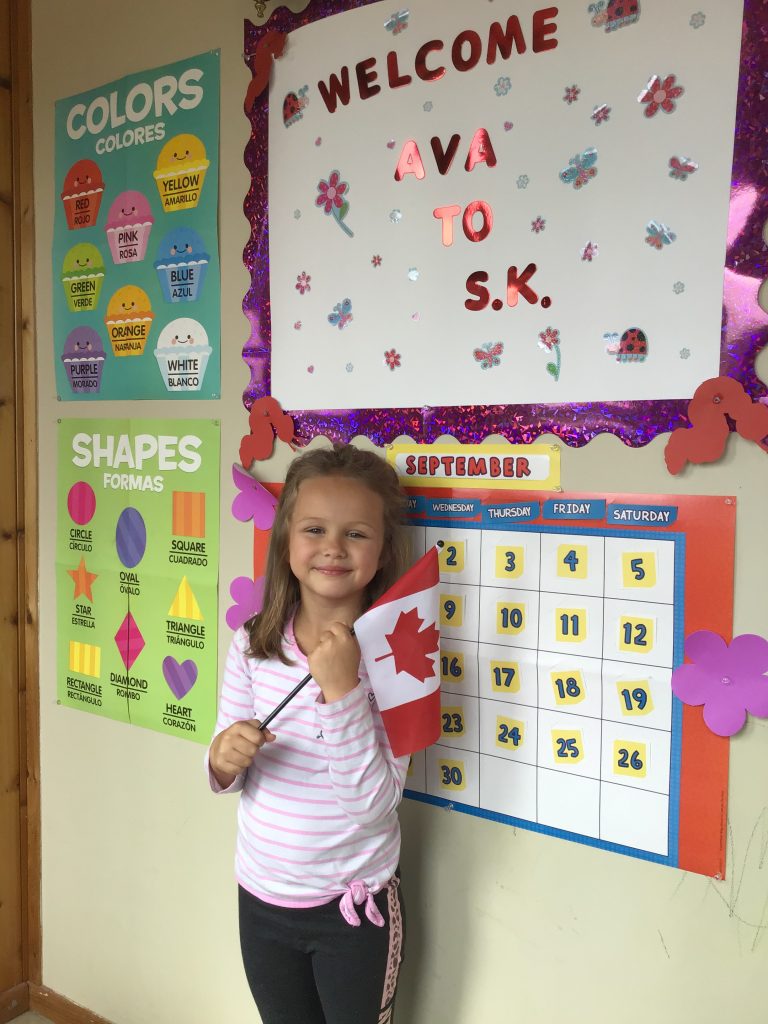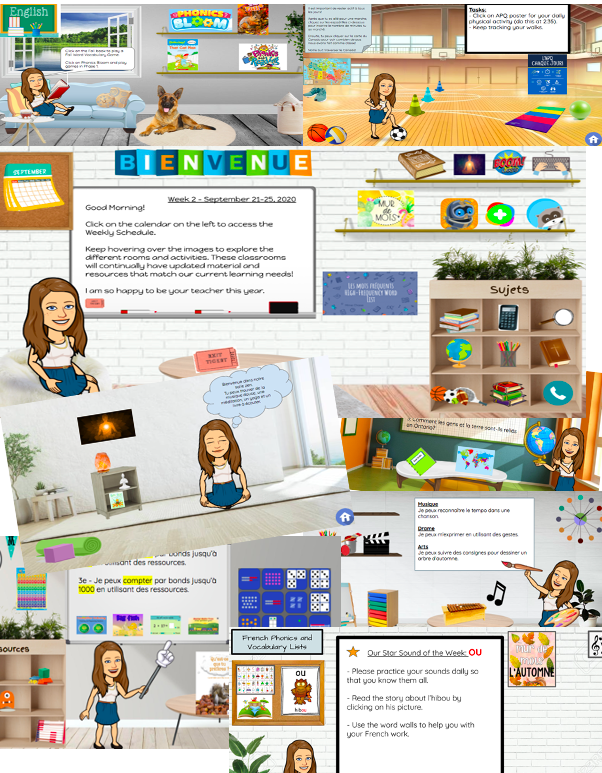 Get to Know Us!
Guy Mathieu, Principal at Immaculate Conception School said that it was 'all hands on deck' during the first week of school but that staff were certainly up to the challenge!

The school produced a warm 'Welcome Back' video which was shared widely on the school's social media showing eager staff and educators welcoming students back. Communication with parents is key, Guy explains.

"We welcome and value feedback from parents; we use this data to inform our practice and improve the experience the students receive at our school. As we move forward, each parent will receive a weekly personalized e-mail called '5 Things You Need to Know this Week'. Information changes very quickly, parents are extremely busy, and we believe that a short message that highlights the 5 most important things to know each week will help promote key messages so parents can support their children at school!" he says.

Guy believes that students and staff have adjusted remarkably well to the changes and that students have shown great resiliency in the face of the 'new normal.'
Here are some examples of parent feedback the school has received so far:
"Thank you to you and your team of teachers for all your efforts/preparations to make today as warm and normal as possible."

"We are fully confident in your school and the boards efforts to adjust to the new Covid world. Thanks for all your work over the nice summer days to get the school set up for 2020/21."

"You are doing a fantastic job with the distancing and keeping our children safe with the rules set in place. I was a little worried about how everything was going to go this year, but my daughter is happy, and everything is going well. I just wanted to say thank you for a great return to school."

"Thank you for your hard work and dedication during these uncertain times. Our family would like to extend our appreciation to all of you!"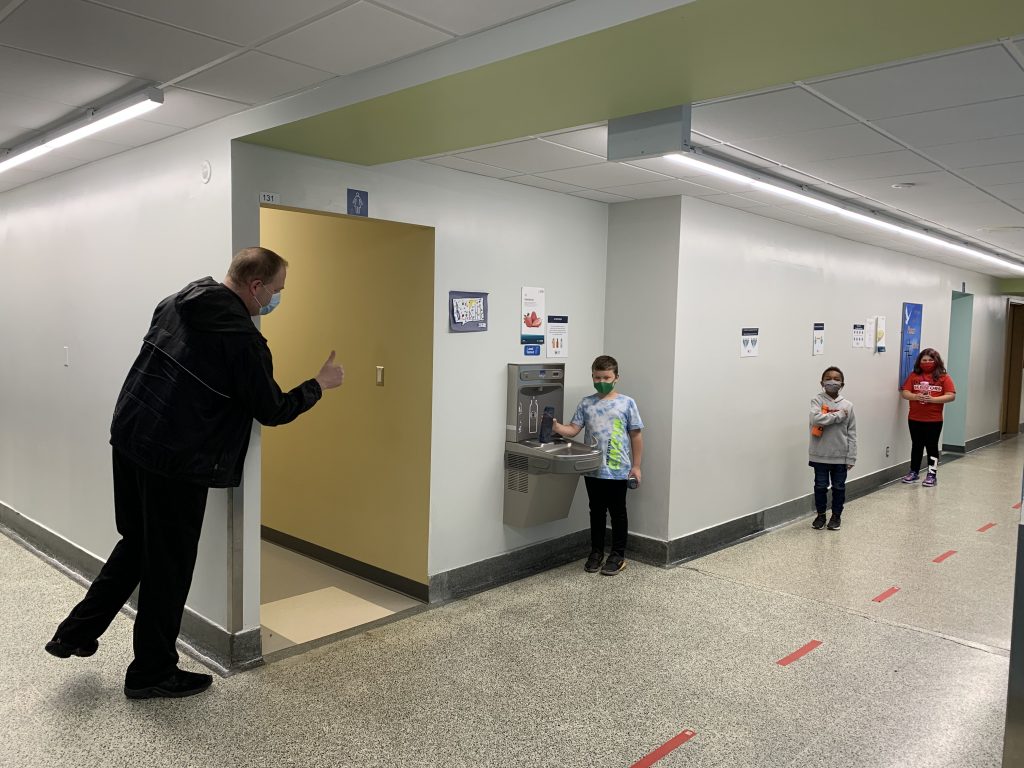 Laura Kuzenko Principal of St. Benedict School applauds her staff who have all worked hard to ensure that proper protocols and procedures are followed.

In lieu of grade level assemblies which normally take place at the beginning of the school year, Laura and her Vice Principals spoke to each class to welcome students back and ensure they were comfortable with the new health and safety measures. Through social media, the school has also communicated several reminders and changes to students and parents on a regular basis.

Recognizing the challenges of wearing masks all day, St. Benedict staff have initiated a "mask break" to give students a few minutes in the middle of each period to relax from wearing the mask and enjoy fresh air while maintaining physical distancing.

The school had an opportunity to complete a virtual September Liturgy through Zoom so that all students were able to participate (regardless if they were a face-to-face learner or a distance learner).

"I have to give credit to my staff for truly going above and beyond to promote health and safety while also ensuring that St.Benedict remains a welcoming and friendly learning environment for all," she explains.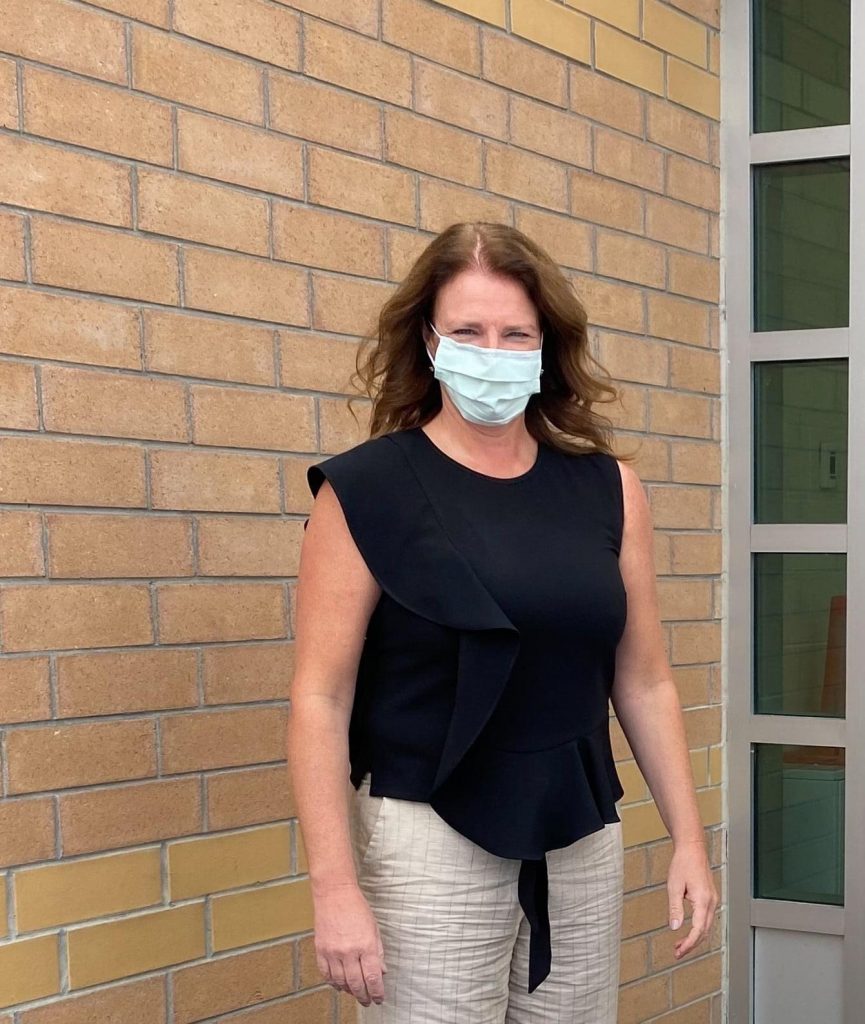 Emma Carpenter is a Grade 11 student at Bishop Alexander Carter and is participating in remote learning this year. Emma has truly enjoyed the online learning experiences so far and the unique opportunities it provides. While learning remotely, Emma is able to attend regular classes virtually while also completing assignments and projects at her own pace. Emma is thankful for her teachers and the guidance and support they have shown throughout the process.

"My teachers have been awesome! They have provided all of the necessary resources and supports and I know if I'm having trouble with something that I can always reach out to them," she explains.

Emma's mother, Jennifer, has also been very impressed with the remote learning and the support given to her daughter. She feels confident that Emma is receiving the education she needs and is happy to receive communication from teachers when needed. While not tech savvy herself, Jennifer is enjoying learning alongside Emma.

"I am grateful to the teachers and the school for the approach they have taken to remote learning. I also feel that I am learning alongside Emma as we navigate the new platforms and technology together. It's been a really amazing opportunity for our whole family to get involved in!"