February 26, 2020
Understanding and Embracing the Indigenous Culture
Director's Corner
Indigenous Education at Sudbury Catholic strives to establish an educational environment that honours the Indigenous culture and language in a meaningful and purposeful way. Together with our partners, we are committed to ensuring that all students and staff have knowledge and appreciation of contemporary and traditional First Nation, Métis and Inuit studies and culture.
We continue to grow together through cultural activities and experiential learning and work with all partners towards equitable outcomes for all students. This month we are pleased to share a glimpse of the activities and programs in our schools.
Teaching Anishinaabemowin (Native Language) in our Schools
Many eager students across our Board have been excited to be given the opportunity to learn Anishinaabemowin. Schools such as St. James, St. David, Holy Trinity, Pius XII, Marymount Academy and St. Charles College have embraced this student learning opportunity.
"Language connects us to our culture, history and our belief systems. These areas are critical in ensuring best practices for student success," said Dominic Beaudry teacher at St. James School and Anishnaabemowin Language Facilitator.
Through this learning initiative, students have been given countless opportunities to showcase their Native Language skills. Both St. James School and Pius XII have performed the National Anthem in Ojibwe to open Sudbury Wolves and Sudbury Five games.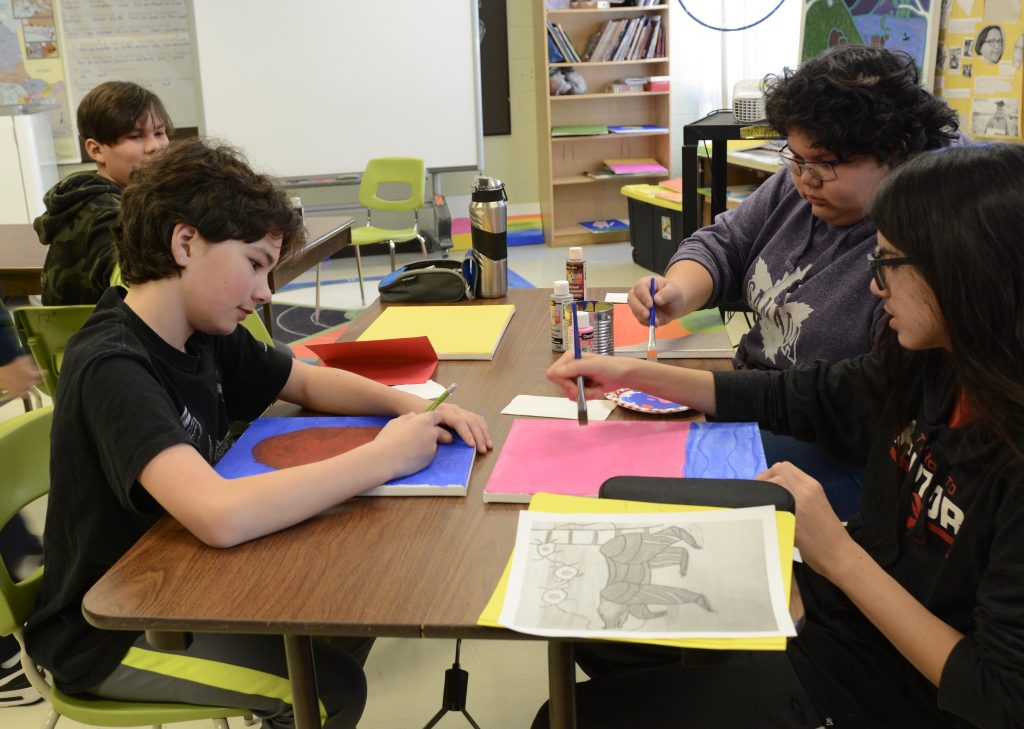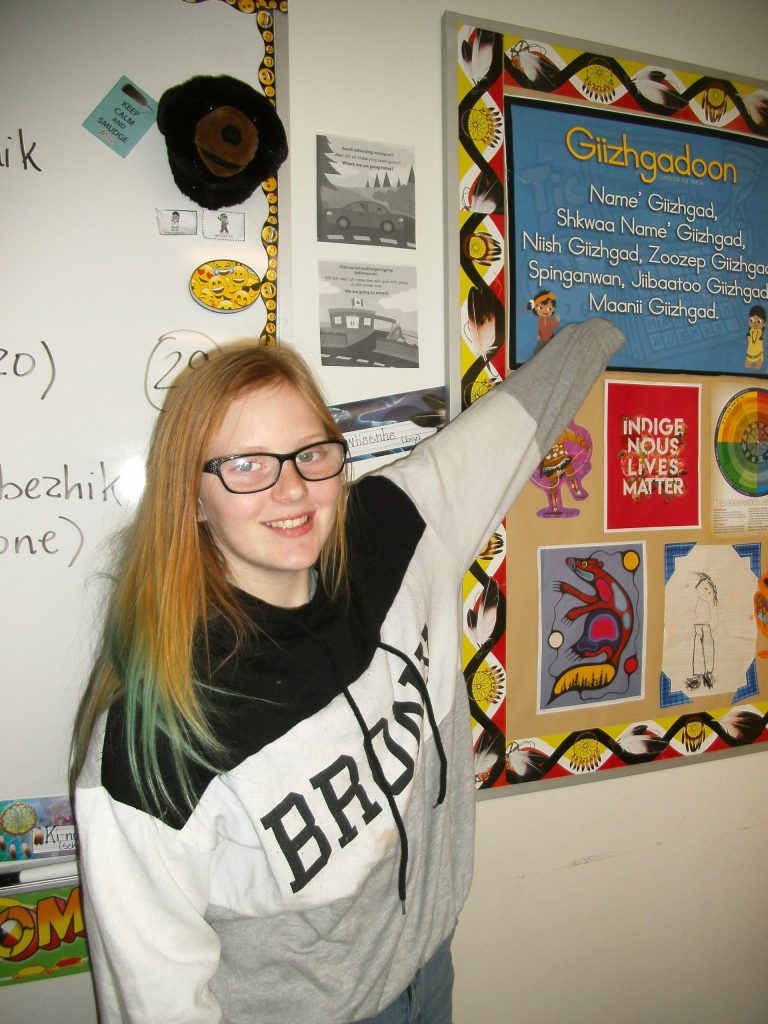 At Sudbury Catholic, we are so fortunate for the many community partnerships that have been developed, allowing us to provide the best possible opportunities for our students. One such partnership is the Police Mkwa Opportunity Education Circle which creates learning opportunities for Indigenous students in greater Sudbury and surrounding area who may wish to pursue a potential career in law enforcement. The program works to develop meaningful relationships between students and law enforcement officers. St. Benedict student, Ethan Soucy is grateful for the learning opportunity. "The Mkwa program provides a massive opportunity to build relationships with the regional police and to understand that they are regular people too. I'm extremely grateful for the opportunity I have been given," he explained.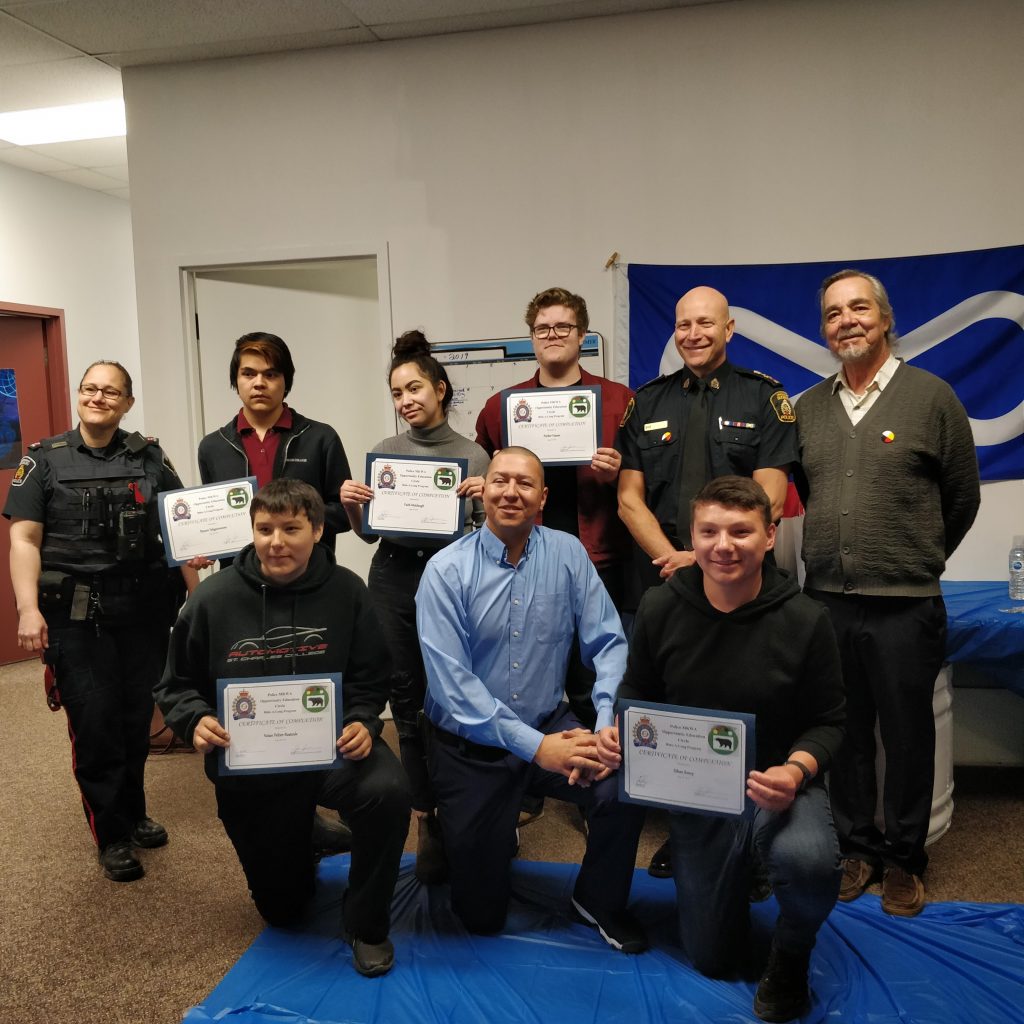 Cultural Spaces and Teachings
Many of our schools have created cultural spaces where students and staff feel welcomed. Bishop Alexander Carter School has recently opened their Cultural Room. Robyn Lafortune, the school's new Indigenous Support Worker was very pleased to join the school community to help open this unique space.
This room has been named the "Sacred Room" and the hope is to create a safe place for students to work, talk, learn and connect with one another. The students will have the opportunity to help design the space and support with future mural projects. Robyn looks forward to exploring the space with students and hopes students will learn from each other.
"It is important for students to understand the trauma inflicted on Indigenous people, the effects it has had on our communities and what we are doing now to start the healing process."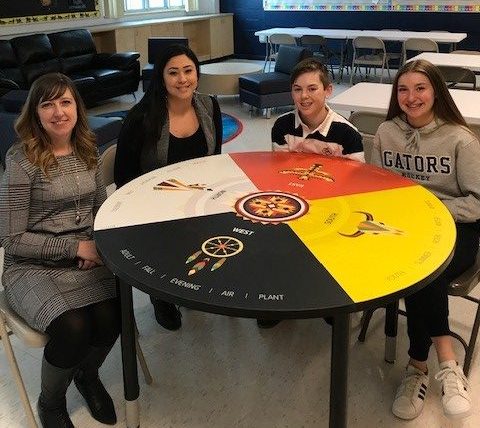 Students at Marymount Academy have been working on ribbon skirts alongside their Indigenous Support Worker Tina Trudeau. Students are given the opportunity to learn about the significance of the ribbon skirt in the Anishinaabe culture and then fulfill the process of making their skirt.

"We acknowledge the land we are on everyday, but we also need to learn about it, the history of it, and its Indigenous people to close the gap in the education system," said Tina Trudeau.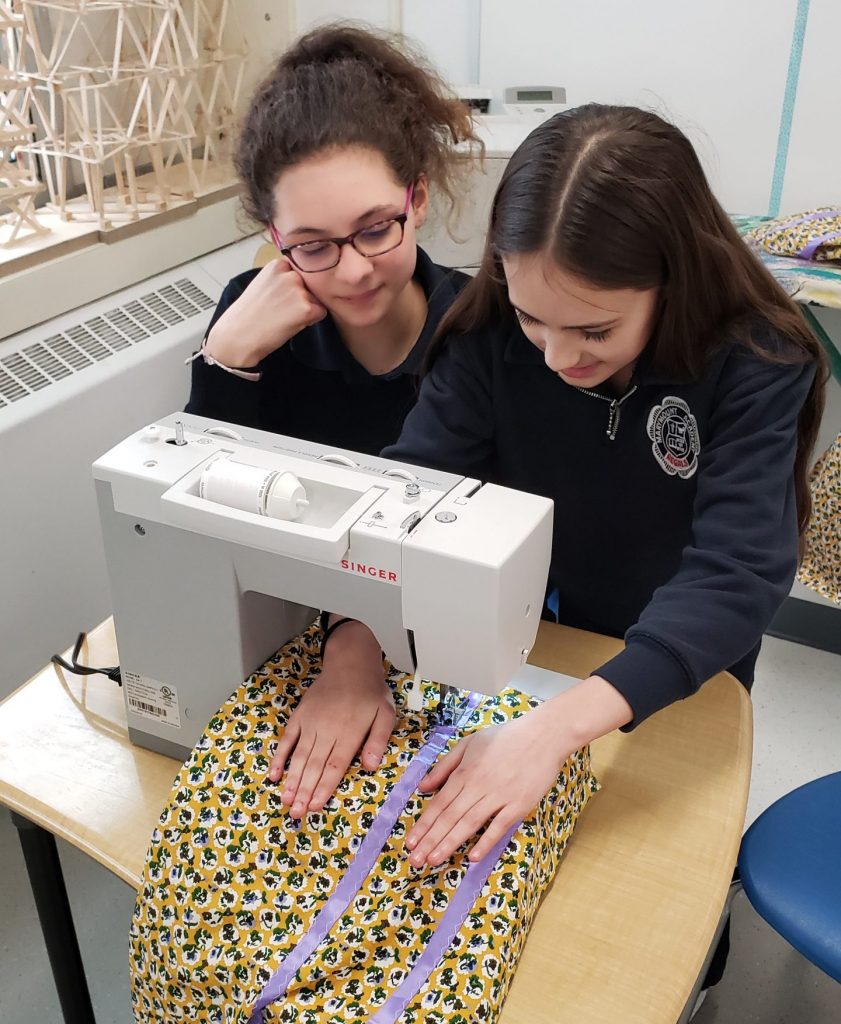 Students at St. Albert Learning Centre have been learning about Missing and Murdered Indigenous Women and Girls of Canada. Students discussed the effects of the Indian Act and policies that were developed around the act such as Residential Schools and the Sixties Scoop. They also discussed awareness campaigns that open the discussion into MMIWG, focusing on the Red Dress Project and the Walking With Our Sisters Campaign.
Following the presentation students were given the chance to participate in designing a red dress or a pair of vamps (Moccasin Tops). The artwork has been posted on the walls of St. Albert to show their dedication to raising awareness of the initiative.
Elementary students across the Board are given the opportunity to learn and understand the Indigenous culture through the White Buffalo Circles program. The White Buffalo Circles program addresses the belief that young people who have self- respect and self- confidence are better prepared to cope with negative influences and peer pressure. Joel Agowissa, Indigenous Support Worker, works with students at the Kindergarten level as well as with students for the lunch time program. He also assists with Grade 8 students as they transition into secondary programming. Joel is one of four (4) Indigenous Support Workers sharing their teachings and helping us to grow in understanding. They are an amazing team, filled with passion and heart.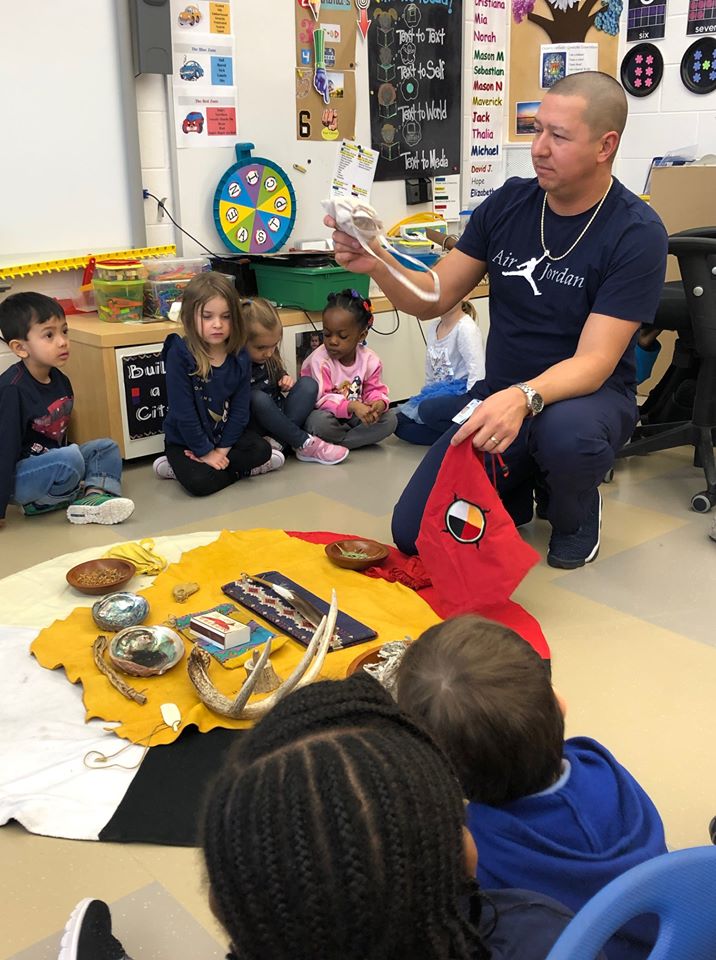 The "Elders in the School" program provides opportunities for teachers and students to work with traditional First Nation Elder Vince Pawis. For students and staff, the "Elders in the School Program" actively promotes an increased awareness, understanding and appreciation of the rich histories, cultures and perspectives of First Nation, Métis and Inuit peoples to staff and students in the Sudbury Catholic District School Board. Vince Pawis visits classrooms to share traditional Anishinabe knowledge and world views.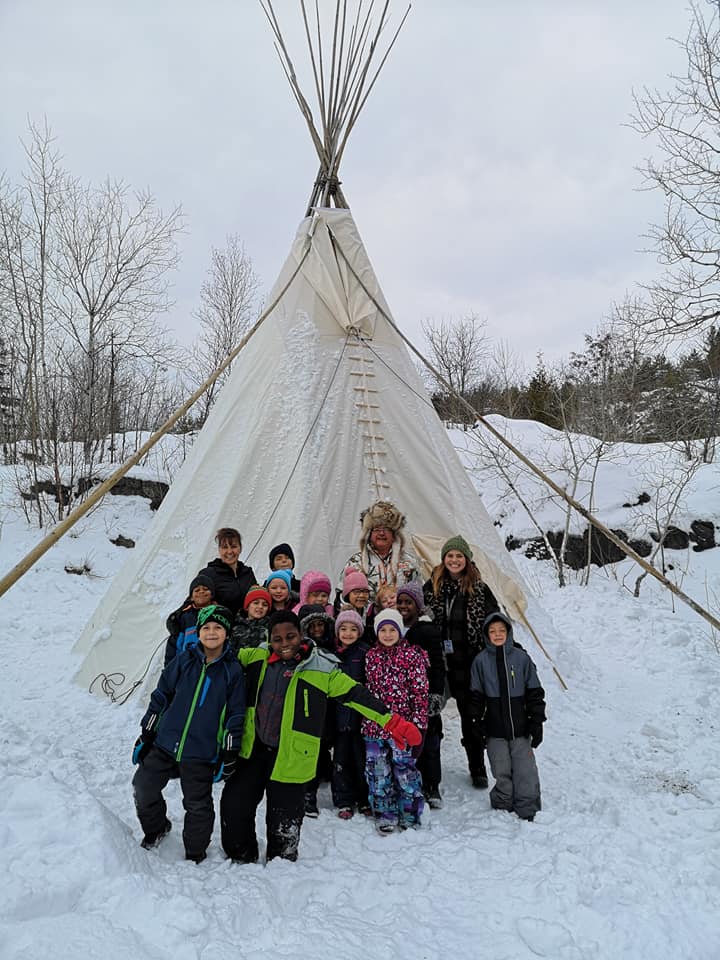 Teachers were given the opportunity to complete professional development on land based cultural teachings. Teachers were shown the positive impact that land based learning has on students and themselves as educators. Participants thoroughly enjoyed the opportunity to experience land based learning first hand and understand how to integrate it into their own classrooms!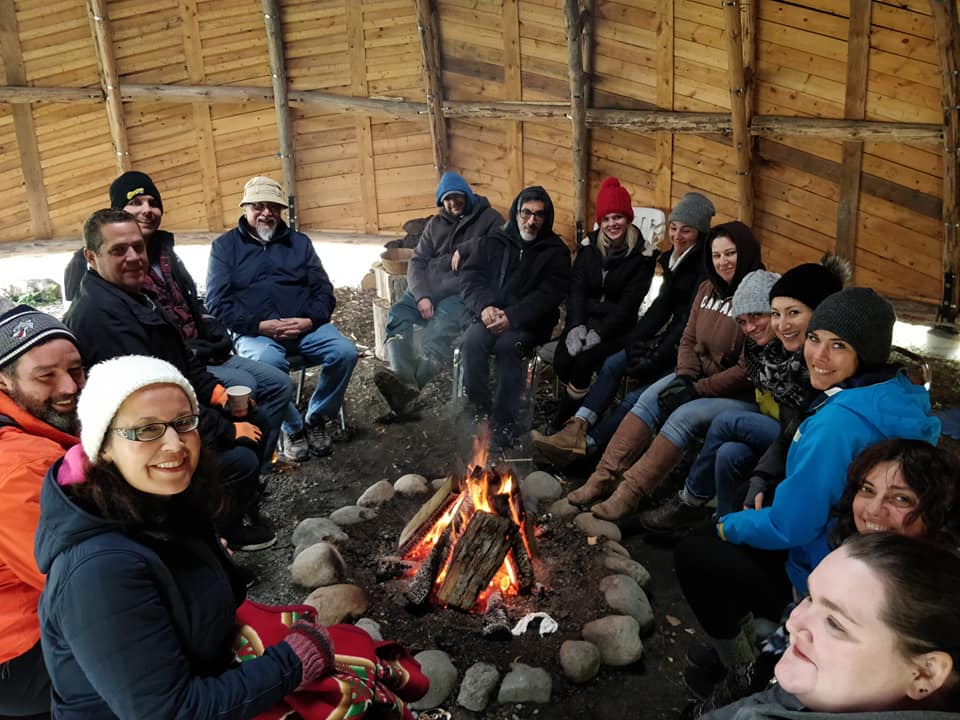 Get to know us!
The Indigenous Education Advisory Committee (IEAC) is made up of nearly 25 members that includes our elder Vince Pawis as well as representatives from the Atikameksheng Anishnawbek First Nation, Wahnapitae First Nation, Métis Nation, community agency partners such as Cambrian College, Laurentian University, Better Beginnings Better Futures, Greater Sudbury Police and the Liaison program Coordinator for the Sudbury Family Information Liaison Unit, as well members of the Sudbury Catholic staff. IEAC meets throughout the school year to discuss the needs of the Indigenous community and how to address those needs within our schools.

"The Indigenous Education Advisory Committee plays a crucial role in connecting us with our community stakeholders. Through this consultation, the voice of the community helps set priorities for student well-being, academic achievement and increased learning opportunities." said Ginette Toivonen, Indigenous Education Facilitator.