The Ministry of Education website states that: "Parent engagement matters. Study after study has shown us that student achievement improves when parents play an active role in their children's education, and that good schools become even better schools when parents are involved. It is recognized that parent engagement is a key factor in the enhancement of student achievement and well-being." At Sudbury Catholic we completely agree and support the involvement of our parents/guardians at both the school and system levels. We value their input and feedback on how we can improve processes and provide better support for their children (our students). I am confident in saying that we have amazing and supportive parents who contribute directly to the success of our system.
While this blog highlights some of these practices, it is but a very small snapshot of the difference they make through their involvement on our Catholic School Councils, Parent Involvement Committee, volunteering, supporting the learning at home and responding to the many demands placed on them every day. We thank them for choosing Sudbury Catholic as their system of choice and for all of their efforts. We could not do it without them! I also want to extend my thanks to our teachers, administrators and staff for valuing the role of parents and for always looking to new ways to communicate with them and to involve them in the teaching and learning process.
St. Charles College Teachers Use Virtual Tools to Increase Engagement with Parents and Guardians
Many teachers at St. Charles College are using Google classroom to engage students, as well as parents in the learning process. Many staff have added parent emails to their portal so that guardians receive a weekly report complete with assignments and up-to-the-minute feedback and marks.
It is no secret that everyone has had to make shifts in how they work in a pandemic and while there are many hurdles – parent engagement has become somewhat stronger in the virtual environment.
Parents/guardians were recently invited to participate in phone-in parent teacher interviews. Appointments were booked virtually using signupgenius.com and teachers called all the signed up parents on November 18th. The interviews are just another example of how teachers are connecting with parents and students in a virtual environment due to the pandemic.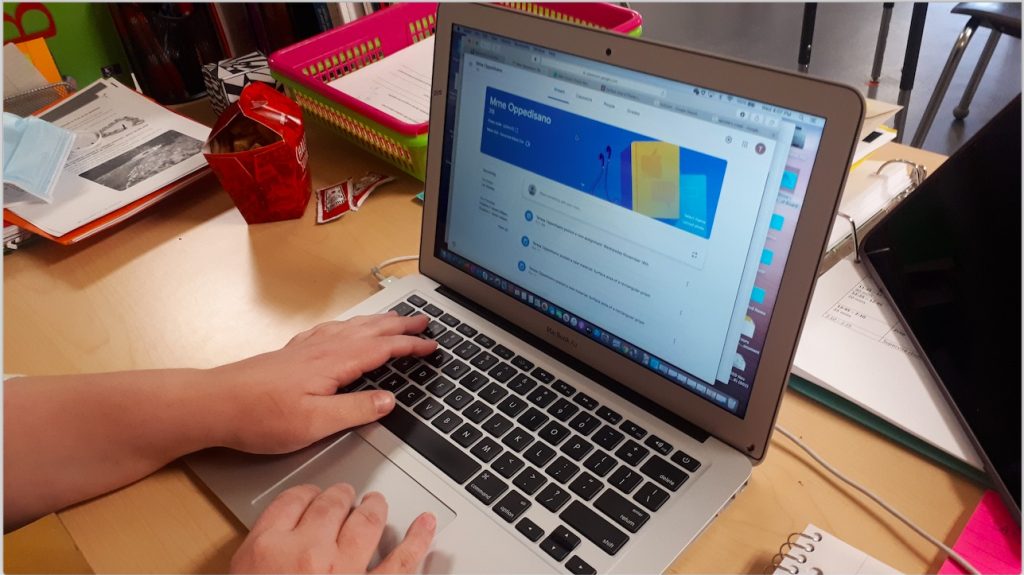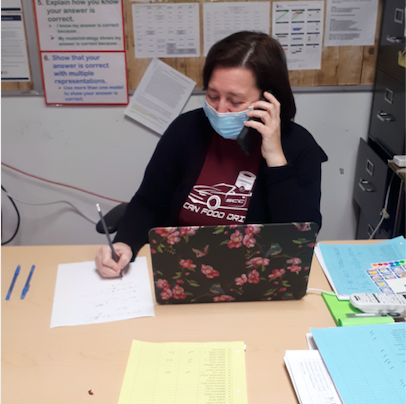 Holy Trinity Teacher Finds Creative Ways To Engage Students and Parents Online
Jenny Chevrier's Grade 4/5 French Immersion class have been posting and sharing their work and evaluations online through Class Dojo and Google Classroom rather than bring paper copies home and to school each day.
The students have been enjoying taking selfies with their work and sharing assessments with their parents/guardians. The parents/guardians "sign" the assessment by providing positive feedback and encouragement for their child. The students eagerly await their parent's comments throughout the school day which can be viewed directly on their post! Parents have enjoyed being able to post encouraging words on their child's work and are appreciative of the virtual tools provided. Even a few grandparents have shared words of encouragement for their grandchildren!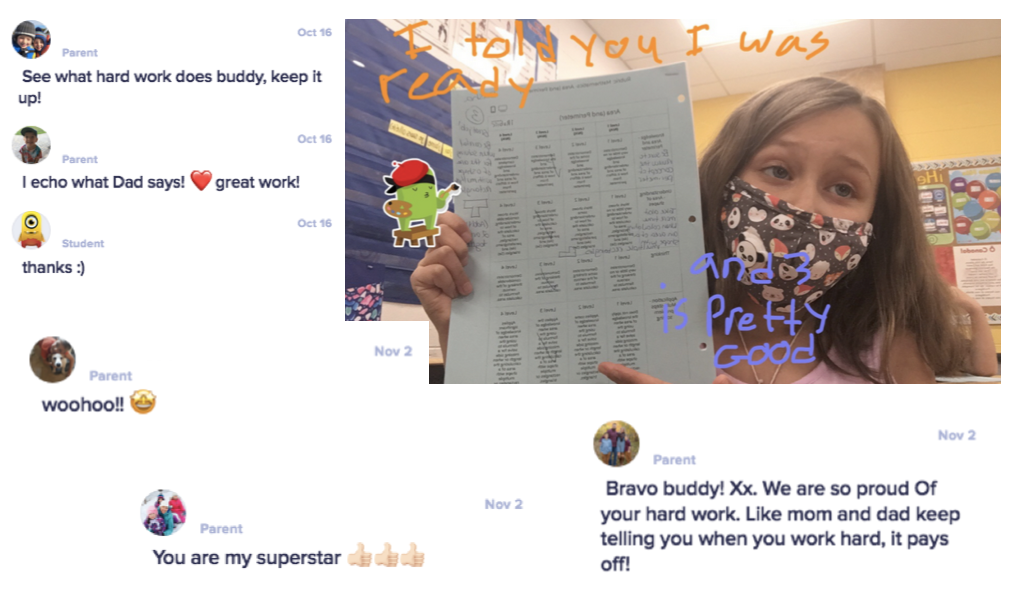 Catholic Parent Council Assists in branding Mission, Vision and Values at Marymount Academy
Parent engagement remains an important asset to the Marymount Academy community this school year. The school believes that when students feel that their parents/guardians are included in conversations relating to academics, school life or emotional/social well-being, it fosters a stronger sense of belonging at the school.
Marymount strives to continually include parents in discussions about school improvement planning, activities occurring within the school, social media posts and possible changes to the uniform policy. This year, during Catholic School Council meetings, parents were asked to provide feedback on what we can do to improve the life of a student at Marymount Academy. In consultation with parents, students and staff, the school proudly unveils their new Mission, Vision and Values.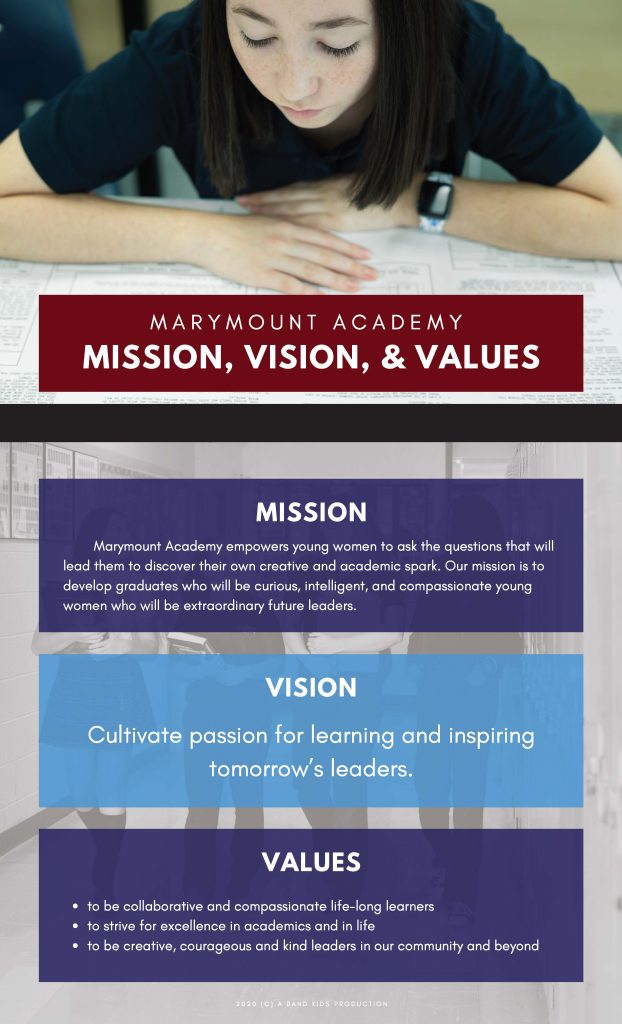 Co-Chairs at St. Charles Elementary School Encourage Others to Get Involved!
Amanda Hayward and Julie Brazier are the current Co-Chairs for the Catholic School Council at St. Charles in Chelmsford. Both parents feel that it is important to be a part of their child's Catholic School Council in order to stay connected to the school and act as an advocate for children and for their fellow parents.

Amanda originally got involved with the Catholic School Council because she wanted to better understand the school, administration and processes and understand how to better support her three children. Julie has seen first hand how valuable volunteering at schools can be and the positive impact it can have on families and on the school community as a whole.

"Parent involvement has improved the overall environment at St. Charles," Julie explains. "There is a real sense of collaboration where you are able to bring ideas to your school that other parents may have shared or from things learned outside of school."

The Catholic School Council has helped organize events such as pancake breakfasts, welcome to Kindergarten nights and movie nights. The Council has also used funds to help purchase new sport uniforms, sound systems and even completed a bathroom stall makeover a couple of years ago. In addition, Amanda and Julie both sit on the Parent Involvement Committee and attend conventions organized by OAPCE (The Ontario Association of Parents in Catholic Education) where they are able to learn from other parents and administration and bring back even more ideas to their school. Amanda encourages other parents to get involved with their Catholic School Council and make a difference!

"What I have learned is how much the school and teachers value your input as a parent. When you're part of a Catholic School Council, you learn so much about your child's school and you learn how to better support them and their goals. Your school is what you make of it and I enjoy being part of this team of difference makers," she said.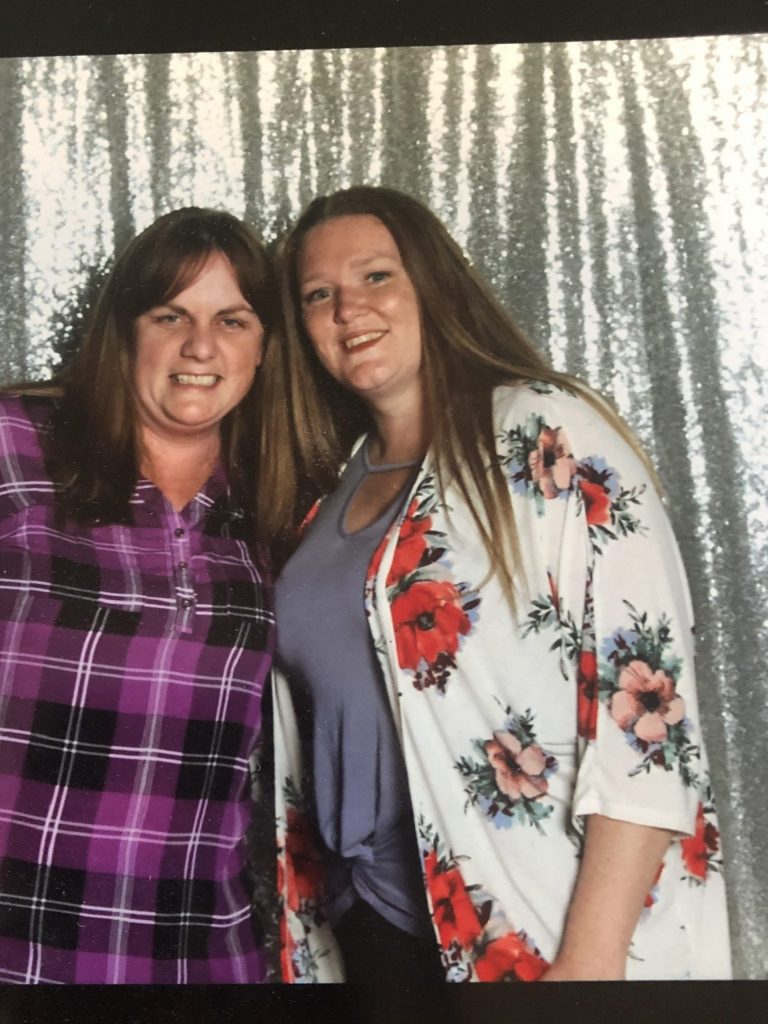 Get to know us!
Shannon Morin and Paola Stefanuto serve as Chair and Vice Chair of the Parent Involvement Committee (PIC).
PICs are an important advisory body to the school board.They support student achievement and well-being by getting parents more involved in their children's learning by:
providing information and advice to the district school board on parent engagement and ways to communicate with parents
developing ways the board could use to help more parents support their children's learning at home and at school
sharing information with and supporting the work of school councils.
School councils focus on an individual school;
Shannon and Paola believe that by getting involved they are also motivating students to do better at school, encourage them to help out with in school activities like charity fundraisers or running in school programs like the healthy snack programs. Sudbury Catholic has a very active PIC and this year they are once again planning to provide online parent involvement sessions. Based on a parent survey sent in November, these sessions respond to the areas identified as important by our parents and will include Cyber safety, mental health and how to help your child in future career choices.
"All children need to learn how to read, do math and be successful in school, some children may have an easier time than others. The more we get involved the easier it is for those kids who struggle to find confidence in themselves," Paola explains.
"I am involved with PIC because I want my children to see that you can make a difference by volunteering within our school communities. It's great to be part of a collaborative team of leaders who also share that common goal!" Shannon says.