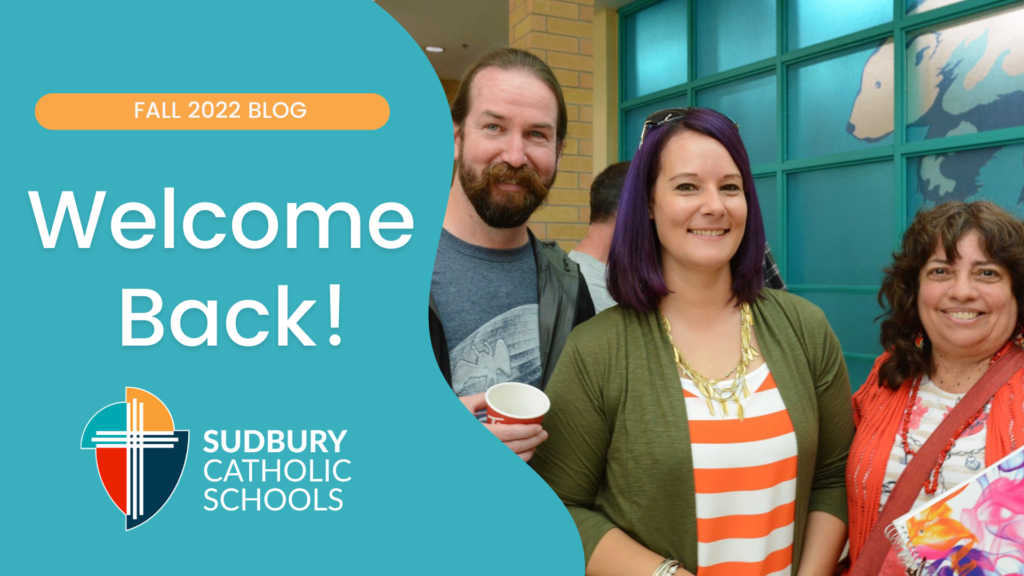 I am pleased to share the first Director's blog for the 2022-23 school year. Our school year is off to an excellent start with increased student enrolment, enhanced facilities, new staff and so much more. While it is only October, so much has already taken place in classrooms, in the gym, on the field and beyond. Through your efforts we are living out our mission To realize each student's potential within our inclusive Catholic learning community by nurturing and developing their mind, body and spirit. I do wish you all a wonderful school year filled with opportunities, joy, excitement and many accomplishments. We are Stronger Together!
Stronger Together
Our theme this year is 'Stronger Together'. On September 1st and 2nd, Sudbury Catholic District School Board staff came together to celebrate during our first two Professional Activity days of the 2022-23 school year! It was wonderful to join together, in person, to see all of you and to celebrate our faith. We were blessed to have Bishop Thomas Dowd join us for the Eucharist. He shared his message on our theme, Stronger together, emphasizing the importance of each of us sharing our gifts, to build our whole community. Thank you to all the staff who shared their gifts at our celebration, especially our music ministry.
Together, we also had the pleasure of listening to several speakers, including two secondary school graduates who highlighted their teachers' impact on their education. Their message was a reminder of the important work that you do every day, supporting our students through a strong, innovative, and vibrant Catholic education.
As we enter into November, let us take a moment to reflect on how thankful we are for everyone who has dedicated themselves to being a part of Sudbury Catholic Schools. Every day, each staff member shares their own unique gifts, allowing our Board to achieve our vision of Leaders in Learning and Faith. Thank you for all you do!
#SCDSBfirstday
To help capture the excitement of the first day of school, we asked our community to share photos of themselves on social media using #SCDSBfirstday.

September Events
Secondary schools began the year by holding various opportunities to welcome families to our schools and to assist our students with the transition back to school.
St. Charles College – Grade 9 Day
Grade 12 students at SCC hosted a Grade 9 day. This event allowed Grade 9 students to have a fun day playing games and experiencing the life of an SCC student, while being guided by Grade 12 seniors. In addition, SCC welcomed 7 new international students by hosting a scavenger hunt to help get them become acquainted with the students and the school.

Marymount Academy – Spirit Week
MMA students celebrated their annual Spirit Week and participated in events such as colour challenges where students wore their assigned colours to represent their grades and show off their school spirit. The week concluded with a Spirit Day at Queen's Athletic field, where students enjoyed different activities led by senior students.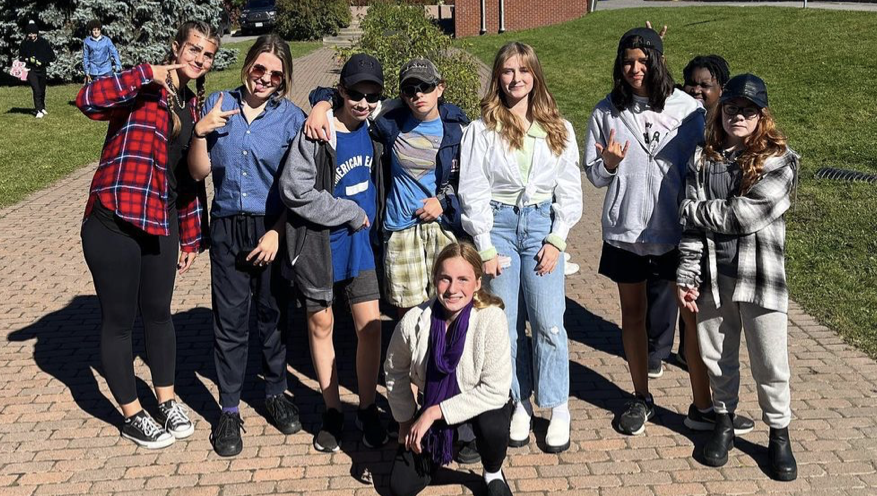 Bishop Alexander Carter – Welcome "BAC" BBQ
Prior to the start of school, Bishop Alexander Carter welcomed students back through their successful, Welcome "BAC" bbq. During the second week of school, Bishop Alexander held votes for student council positions and later, participated in their first spirit week of the year! The school also hosted a Carnival Day with events such as games, candy carts, races, and draws. "It was so great seeing so many of our new and returning students. We always look forward to events like these that allow us to acquaint ourselves with families and help support their learning goals." – Stephanie Venturi, Principal of Bishop Alexander Carter CSS.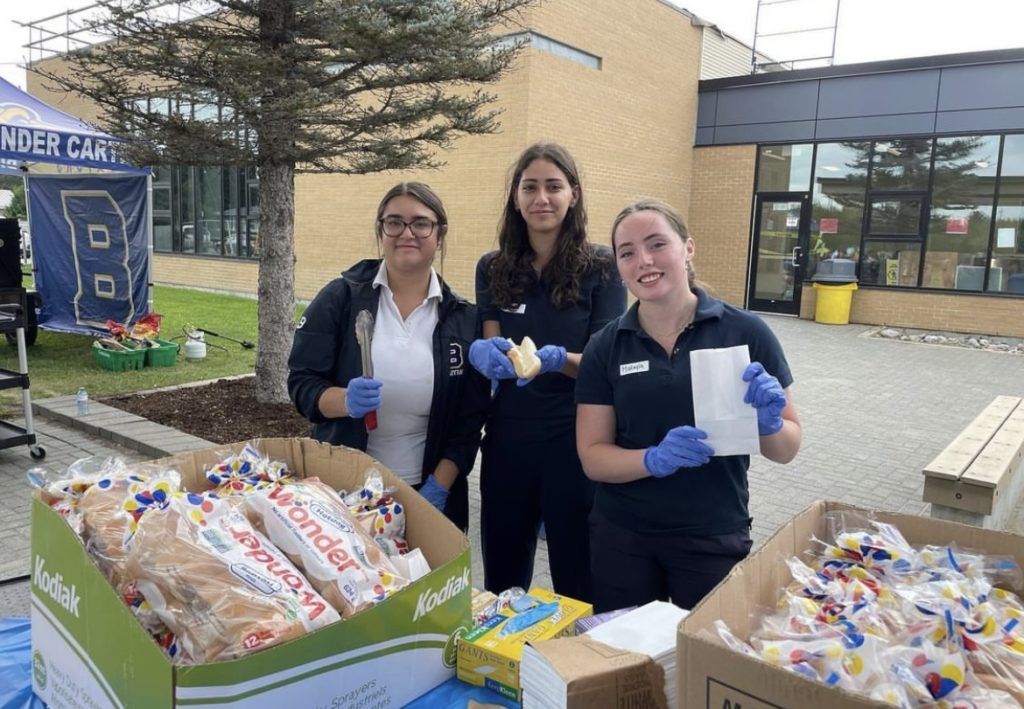 St. Benedict CSS – Sept. 27 House Assembly

St. Benedict students welcomed back their community by having an opening liturgy to kick off the school year. Various clubs also started up again, such as student council, house leaders, and the athletic association. At the end of the month, the school held their first house assembly on September 27.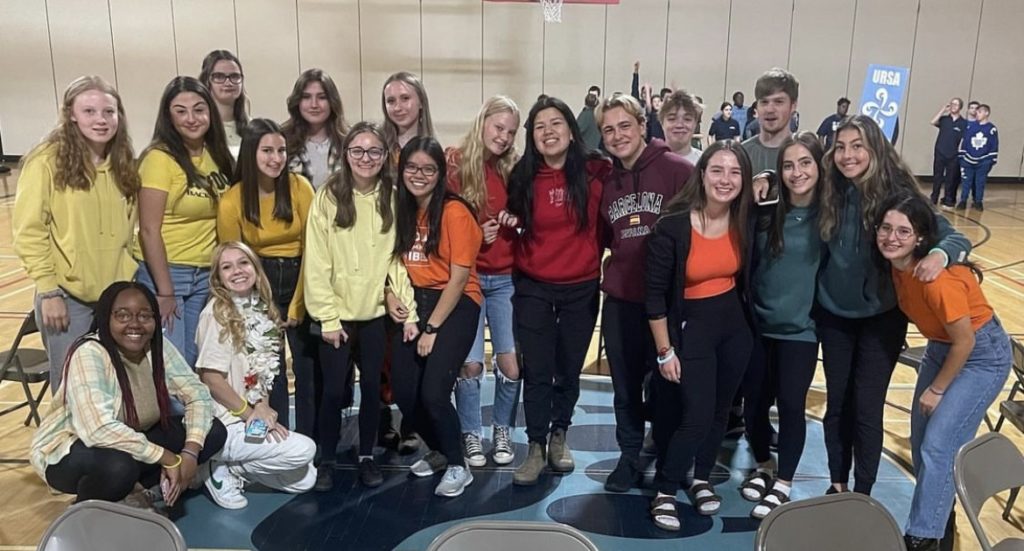 Summer Projects
So much has happened since June 2022! Our amazing facility and IT teams have been working hard to complete several capital projects over the summer. This includes classroom renovations, ventilation upgrades, roof replacements, and much more! The following summer projects were substantially completed by the Board in July and August for the start of the new school year.
Marymount – Washroom Renovations and Ventilation Upgrades
St Albert – Classroom/ Washroom Renovations, New Seminar Room and Roof Replacement
SCC – Classroom Renovations, New Windows and Ventilation Upgrades
Bishop Alexander Carter – Classroom Renovations, Roof Replacement and Ventilation Upgrades
St Charles Elementary – Classroom and Washroom Renovations
Holy Trinity – New Classroom
St. Anne – Washroom, Corridor, Gym Renovations and Ventilation Upgrades
St John/ St Paul/ Central Plant – Roof replacements
Outdoor Classrooms
New Furniture – Various locations
Outdoor Classrooms
Over the summer, our facilities department completed a tremendous amount of work to enhance learning spaces in the outside environment. I am pleased to announce that new or expanded outdoor classrooms were established at St. John, Pius XII, St. Anne, Holy Trinity, and St. James elementary schools. Innovation is crucial to our Board – not only is it one of our strategic pathways, it is what helps our children grow and become leaders in learning and faith. These added spaces will help our students explore subjects in the natural environment while learning in a space that is dedicated to their growth and imagination!
"As part of a new initiative by the Board, the outdoor classrooms are a beautiful opportunity to offer a unique holistic approach to learning that will provide students with interactive possibilities to develop social skills and emotional literacy." – Merrill Sanowar, Principal of Pius XII
"The classroom is a spectacular addition to our school, and one our students have enjoyed immensely." – Colin Lapalm, Principal.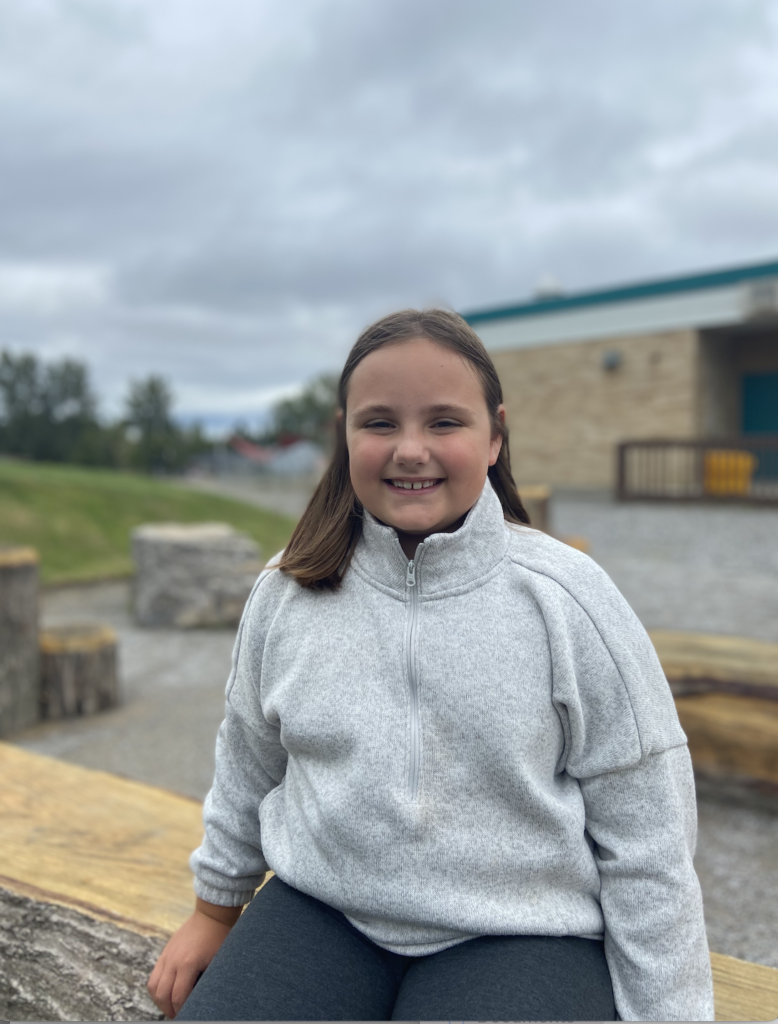 "I'm glad we have an outside classroom because we are able to do so many fun things with it. Once my class did a scavenger hunt outside. We found a whole bunch of things!"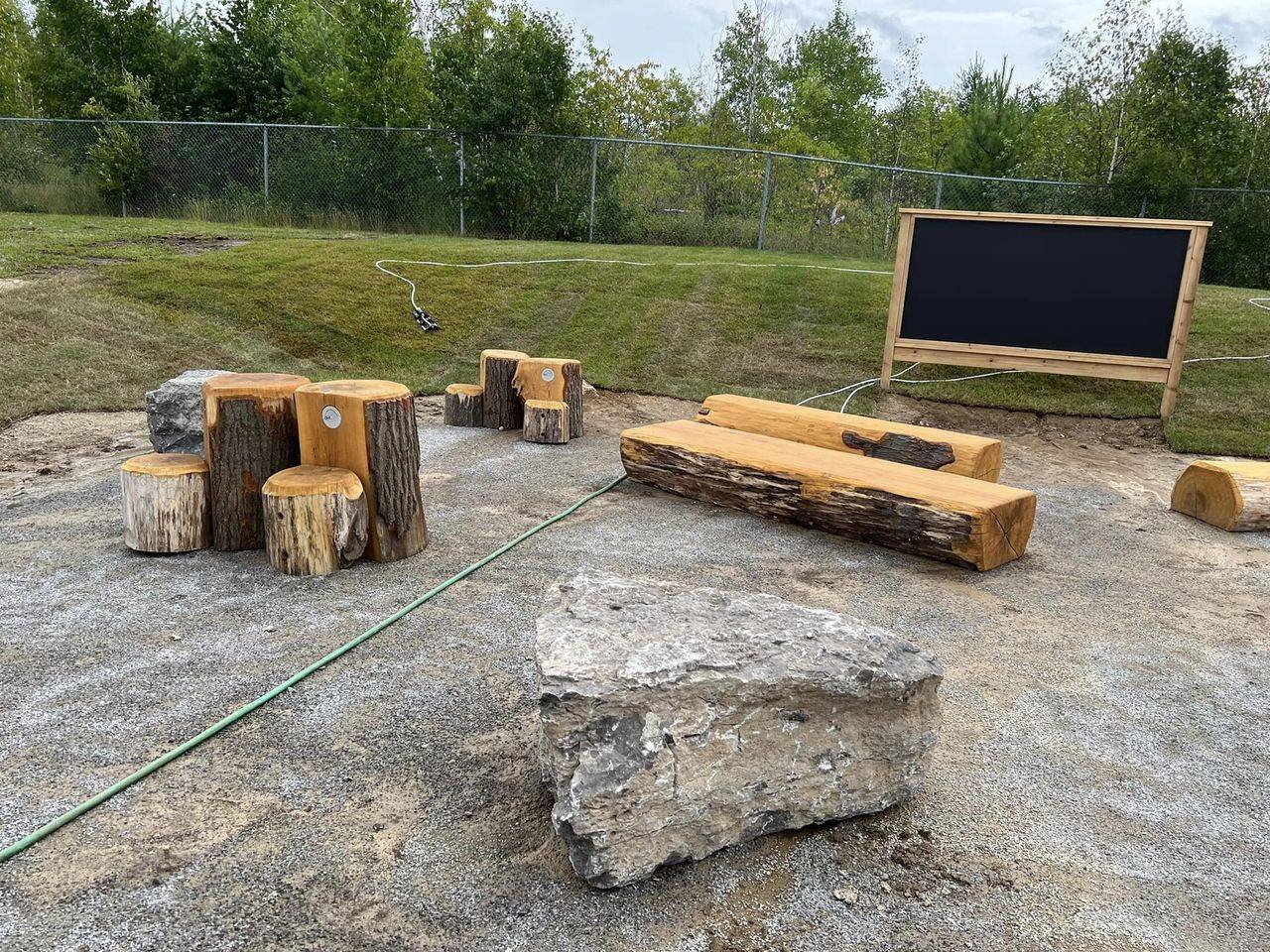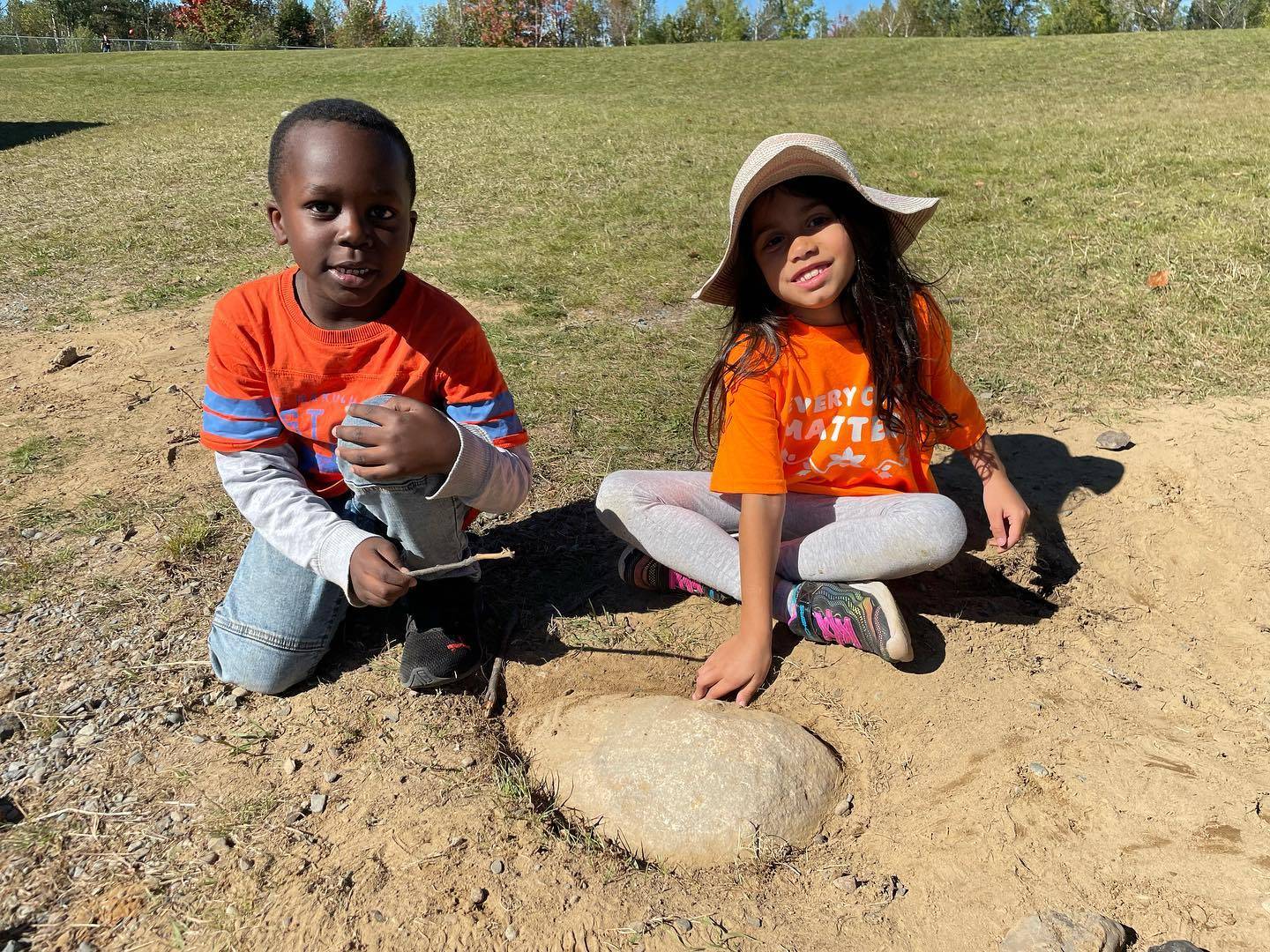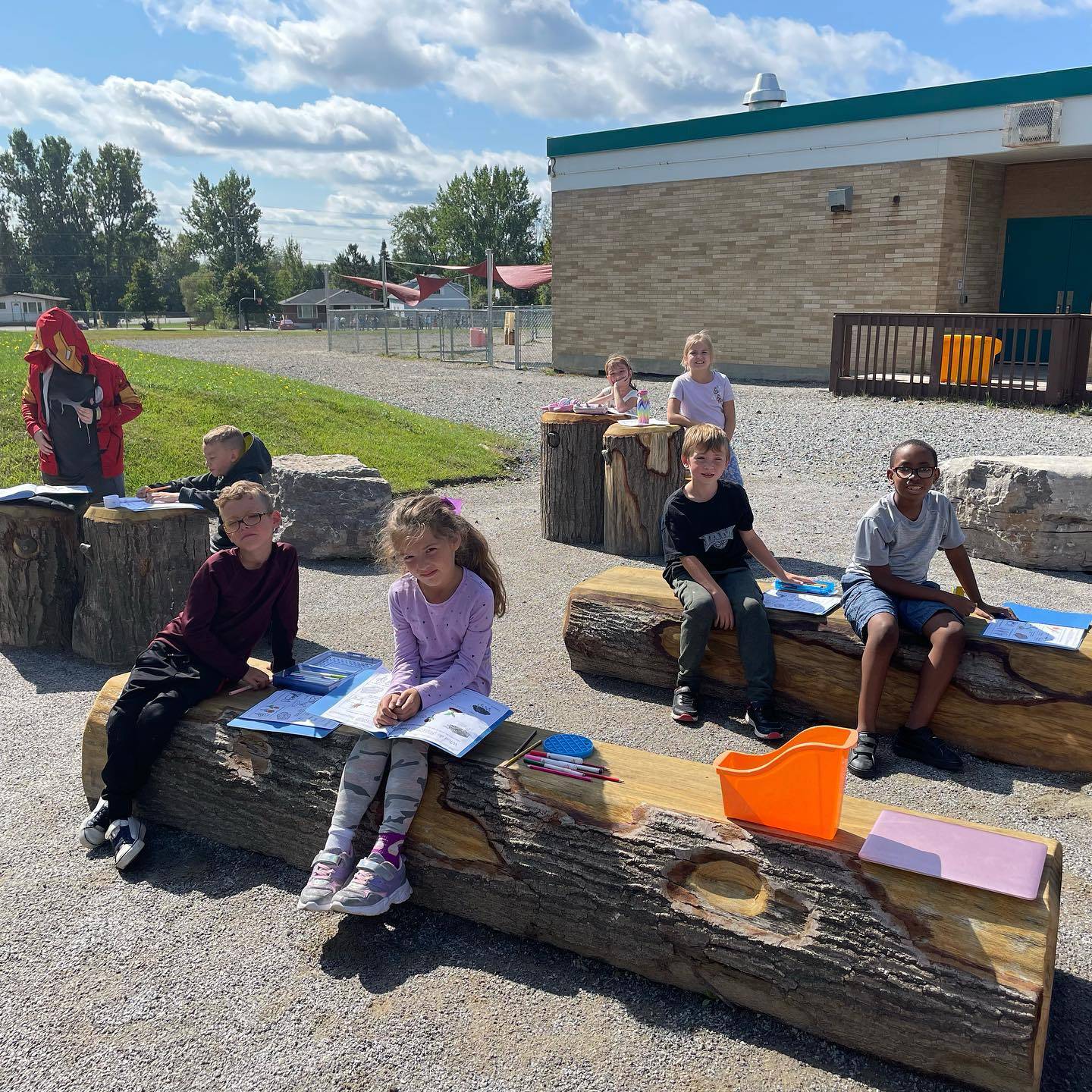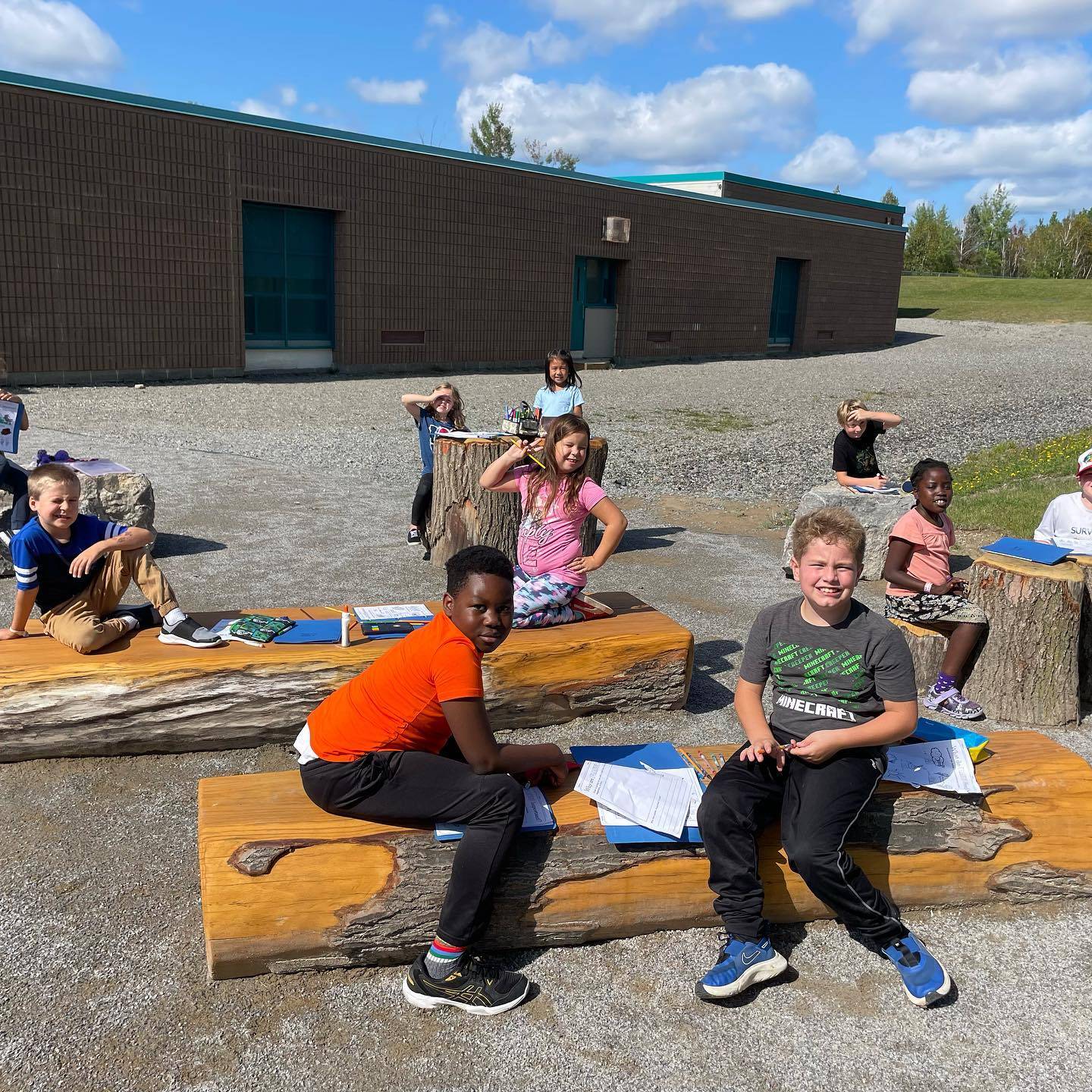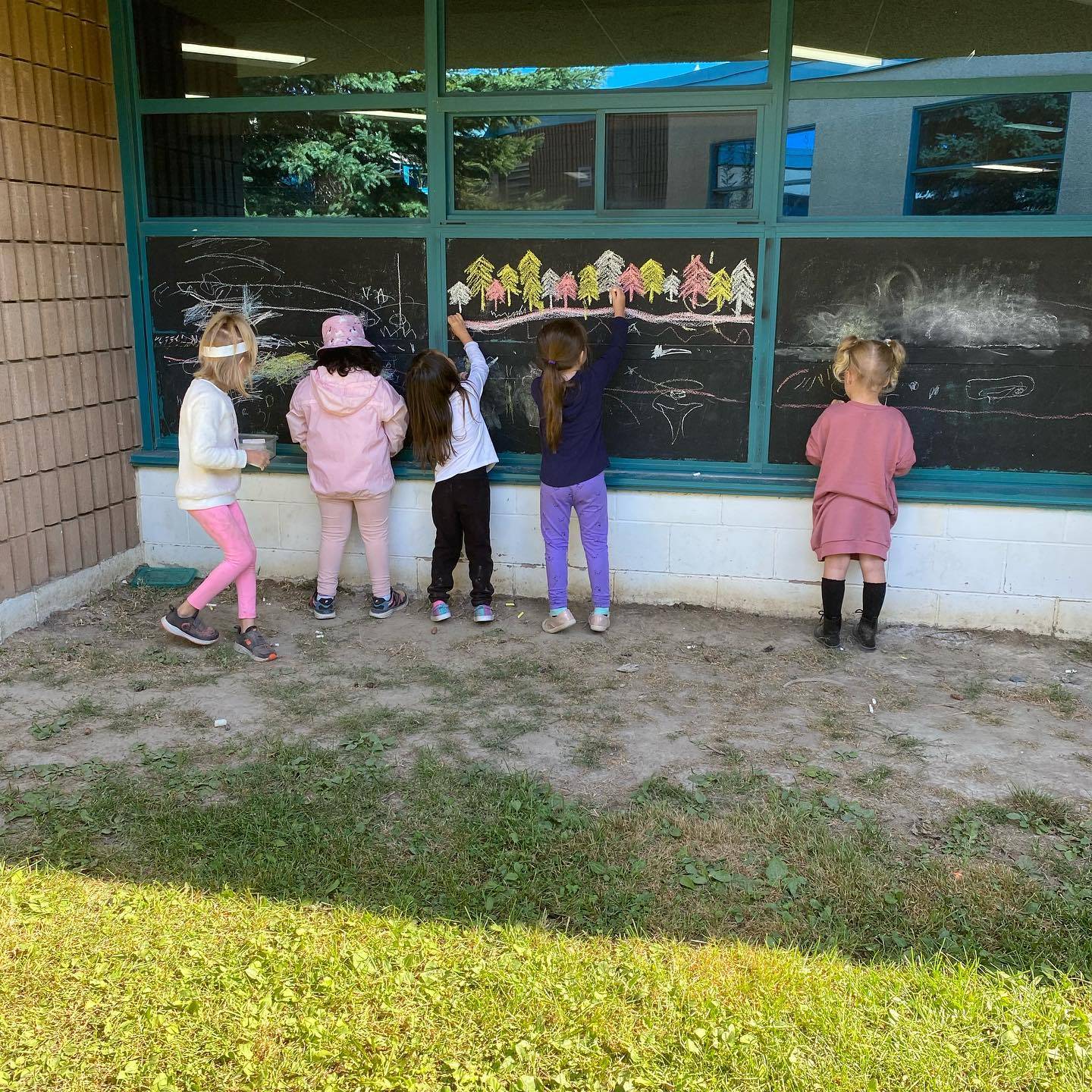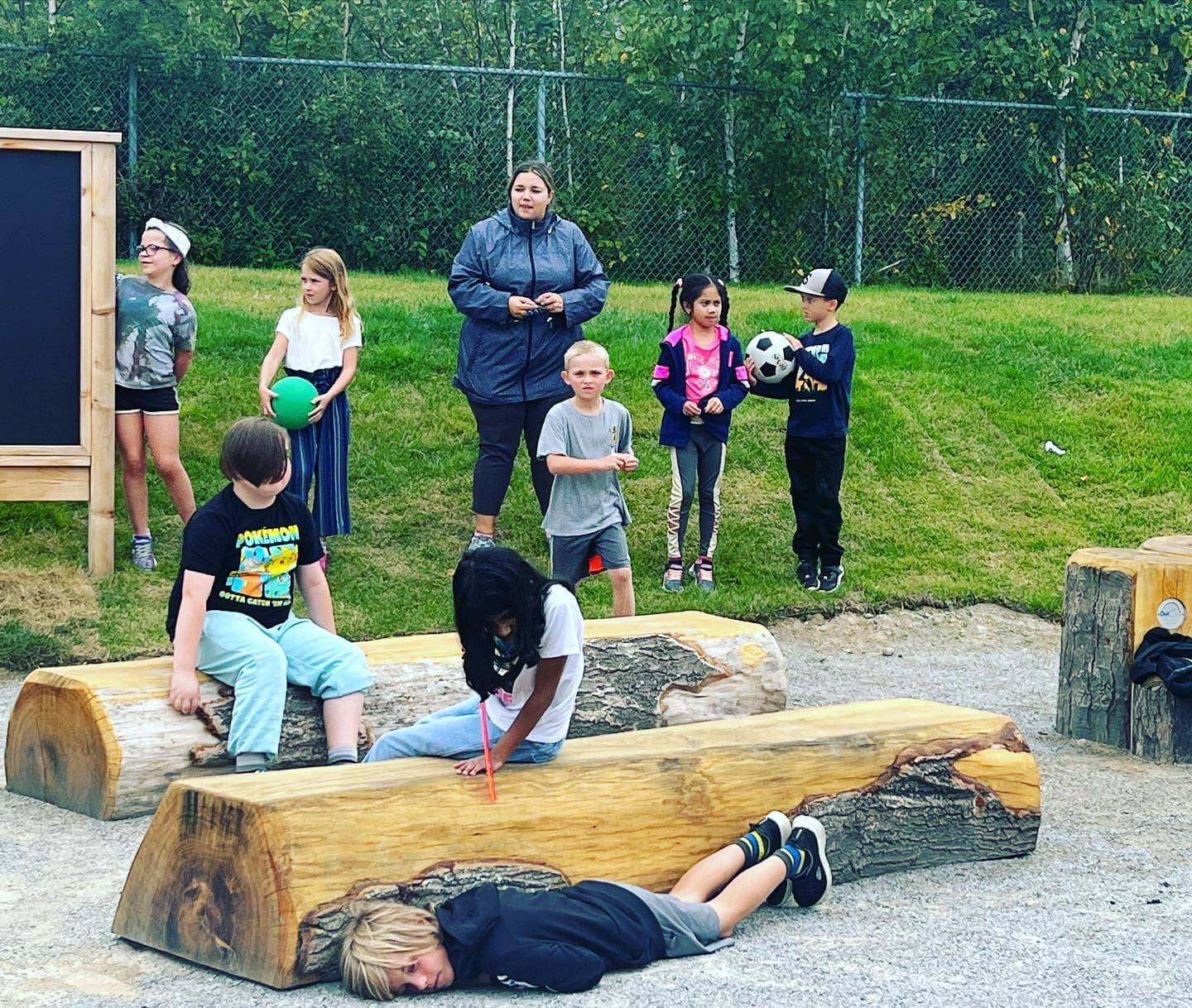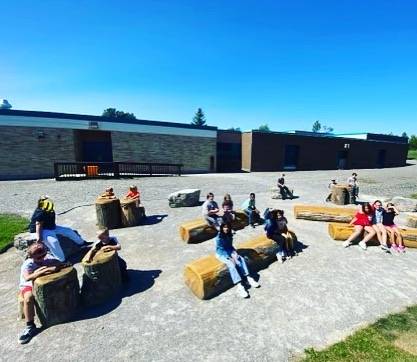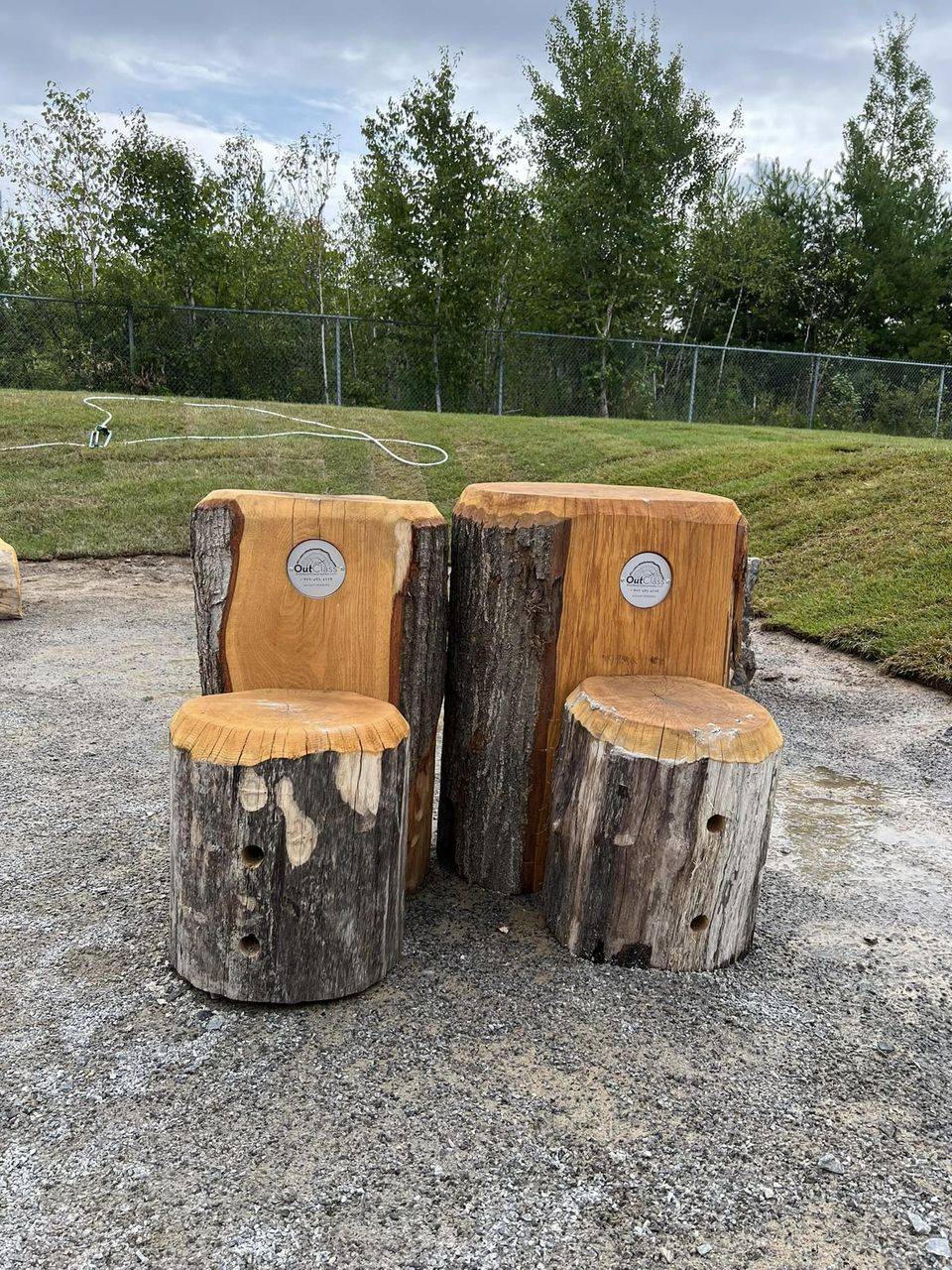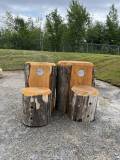 2:1 Ratio – Chromebooks, Ipads, and other technology!
Over the years, education has evolved, and technology has become more important than ever. There is an enhanced dependency on using technology, and we have supported this need by increasing the amount of technology and variety available in our schools.
With this in mind, our goal was to improve our device ratio, and I am proud to share that after the summer, our Board has successfully moved from a 5:1 (five students per device) to a 2:1 (two students per device) device ratio. The additional technology is beneficial as it allows for more opportunities for students to complete work independently and in small groups. Greater access to technology in the classroom supports our educators in enhancing the delivery of programs, enriches the student experience and further develops the global competencies. We thank our Board of Trustees, Senior Admin and our IT Dept. for their vision and support.
Connectivity At School
Completion of CASP Project
In addition to student devices in our schools (i.e., laptops, tablets, data projectors, multi-display control pods, interactive whiteboards, etc.), we have also invested significant funds and time in enhancing the network to strengthen Wi-Fi connectivity. Over the summer, Sudbury Catholic District School Board's IT team purchased and installed 200 Wi-Fi access points to improve the wireless network performance in our schools. These additional access points help improve the connection and capability of technological devices and allow students and teachers to perform their work and learning tasks far more efficiently and effectively. We commend our IT department for their flexibility to pivot from face-to-face and online learning. We acknowledge their outstanding contributions and their impact on innovation and 21st-century learning.
Meet SCDSB's New Superintendent – Louise Franklin!
I am delighted to announce the appointment of Louise Franklin as Superintendent of School Effectiveness. Louise has been with Sudbury Catholic DSB for 25 years, 16 of which have been in administration. Louise's experiences span the education spectrum from kindergarten to post-secondary. One of her proudest accomplishments was the opening of Holy Cross School in 2012. The breadth and depth of her experiences will support her future work in the role of Superintendent as she continues to serve the students and staff at Sudbury Catholic. Please join me in congratulating Louise and sending our best wishes to her for much-continued success.
Student Voice at Sudbury Catholic Schools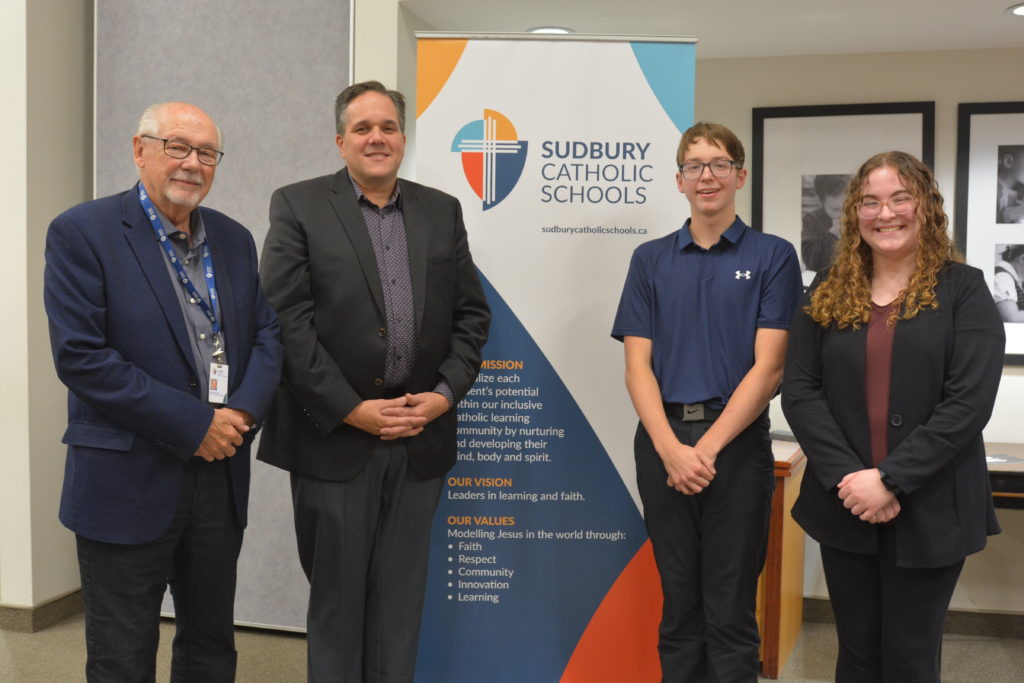 Students' voices are critical to informing policy decisions that best serve student well-being and academic success. The Sudbury Catholic District School Board is privileged to have Student Voice represented at the Board table through our Student Trustees, Catena Hayden from Marymount Academy and Jack Gouchie from St. Charles College.
During the Oct. 18th Board meeting, the Student Trustees presented their monthly report offering an engaging recap of the various initiatives, events, and experiences impacting students at Sudbury Catholic Schools. Helping to compile this information is the 2022-23 Student Senate. Through monthly meetings, senate members meet to plan and discuss how they can further improve the student experience at Sudbury Catholic. Thank you to every student senate member whose vital contributions ensure we have a strong presence of Student Voice across our system!
Final Message
That is all for fall! It's hard to believe we have already concluded the first two months of the 2022-23 school year. As we continue throughout the year, let us rejoice in these new beginnings, new adventures, and new learning experiences! We are #scdsbstrong, and let us continue standing strong together in mind, body, and spirit.