Our vision as a school board is Leaders in Learning and Faith. We embrace this vision fully, and work to nurture the mind, body and spirit of each and every student and staff member within our inclusive Catholic learning community. When we are able to lead by example, we create a positive domino effect, one that I am very proud to be a part of. I am very pleased to focus this blog on the work we have and continue to accomplish in enhancing out health and wellness as a system. 
To help us achieve our goals, a large system-wide project focused on health and wellness began in 2014. We began our journey by conducting an employee survey in June of that year which identified culture as being the top priority. With this information in hand, we established our Wellness Committee. The Wellness Committee's current members include Heather Geverding, Pat Shewring, Chantal Rancourt, Lori Holden, Kim Taylor-Horeck, Melissa Anderson, Jean-Marc Joanisse, Mike O'Donnell, Laura Kuzenko, Suzanne Dubien and myself. The committee meets regularly to find ways to promote staff health and wellness throughout the year.
Since its inception in 2014, many activities promoting health and wellness focusing on the mind, body and spirit have taken place. These activities have included an annual system professional development day for all staff focused on supporting our faith and our health and wellness; an annual system-wide wellness day; workshops and training; efforts to recognize staff; and revised policies and APGs focused on health & wellness.

Last year, we held a system wide wellness day where staff and students at each of our school sites were encouraged to complete activities as a school community that promoted health and wellness. They were encouraged to share these on their social media channels to encourage wellness as a way of life. Here are some examples of what our schools did during the 2018 wellness day!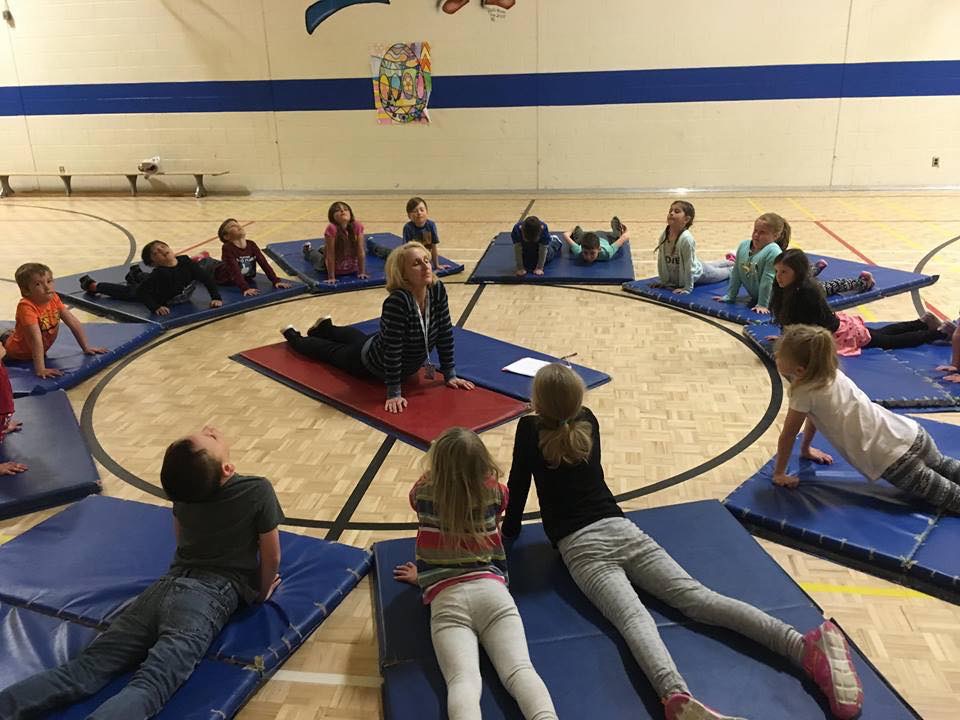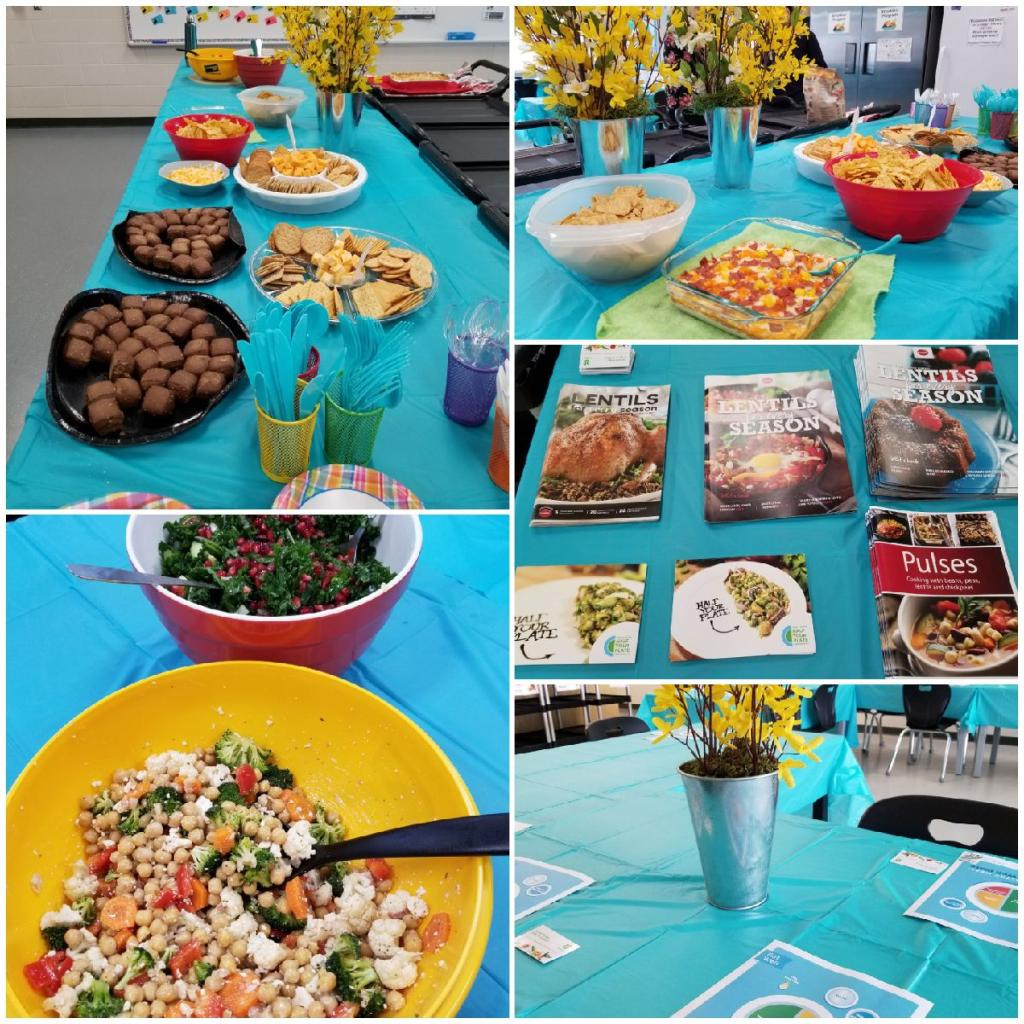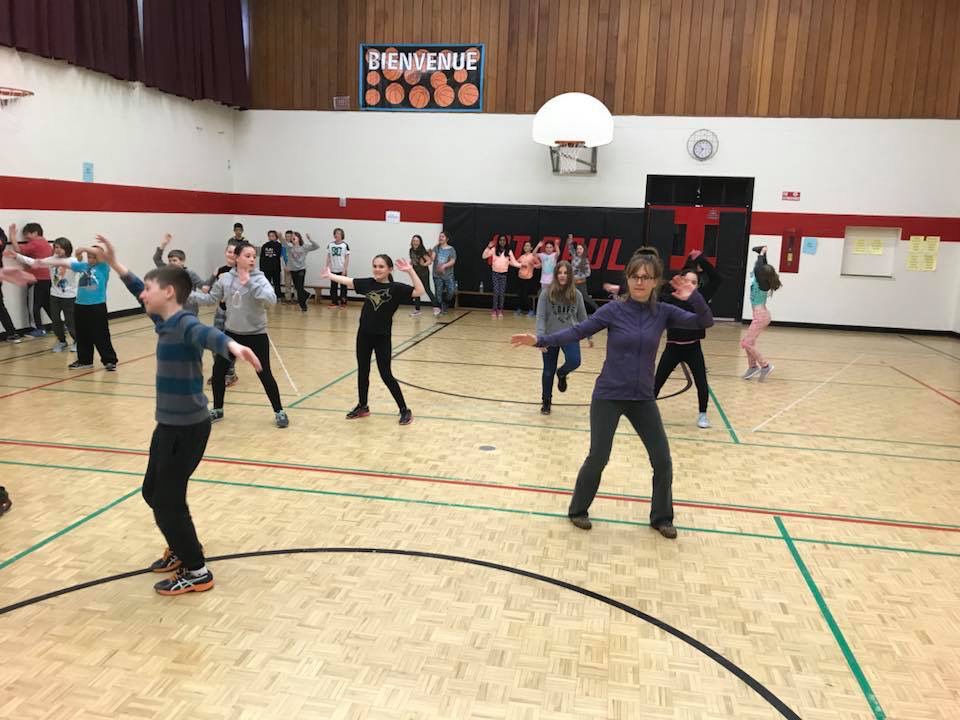 We celebrate wellness as a system
During our Faith PA day last month, all of our staff participated in health & wellness activities. From yoga to painting, mindfulness activities to escape rooms, there were countless opportunities to choose from! All of the activities focused on developing a healthy, mind and spirit – essential to our success as a system.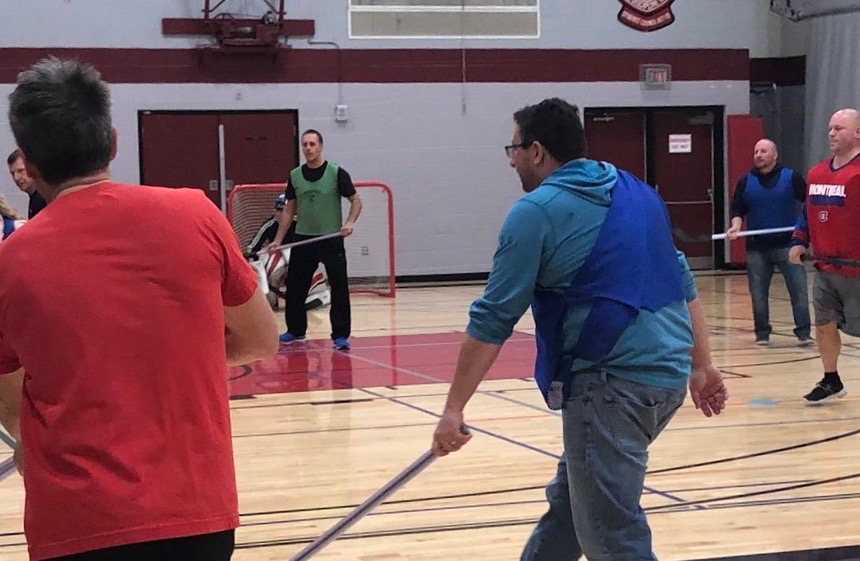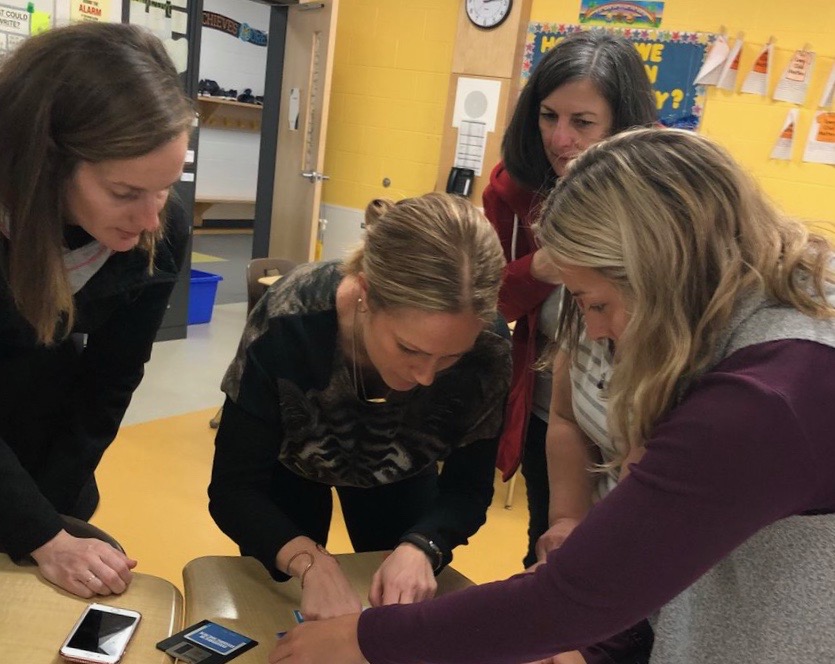 Health & Wellness in our schools is spreading
Our schools are consistently promoting health & wellness as a community. Here is how they nurture the body, mind and spirit each and every day!
St. Albert students 'Dare 2 Dream'
Students in the PEACE program at St.Albert School recently embraced health & wellness with their trip to the Dare 2 Dream Alpaca Farm. This is the 2nd trip with the program. Students toured the farm and helped out with some farm chores. The day allowed students to get fresh winter air, learn about the importance of local farming and sourcing, and interacting and respecting the boundaries of unique animals.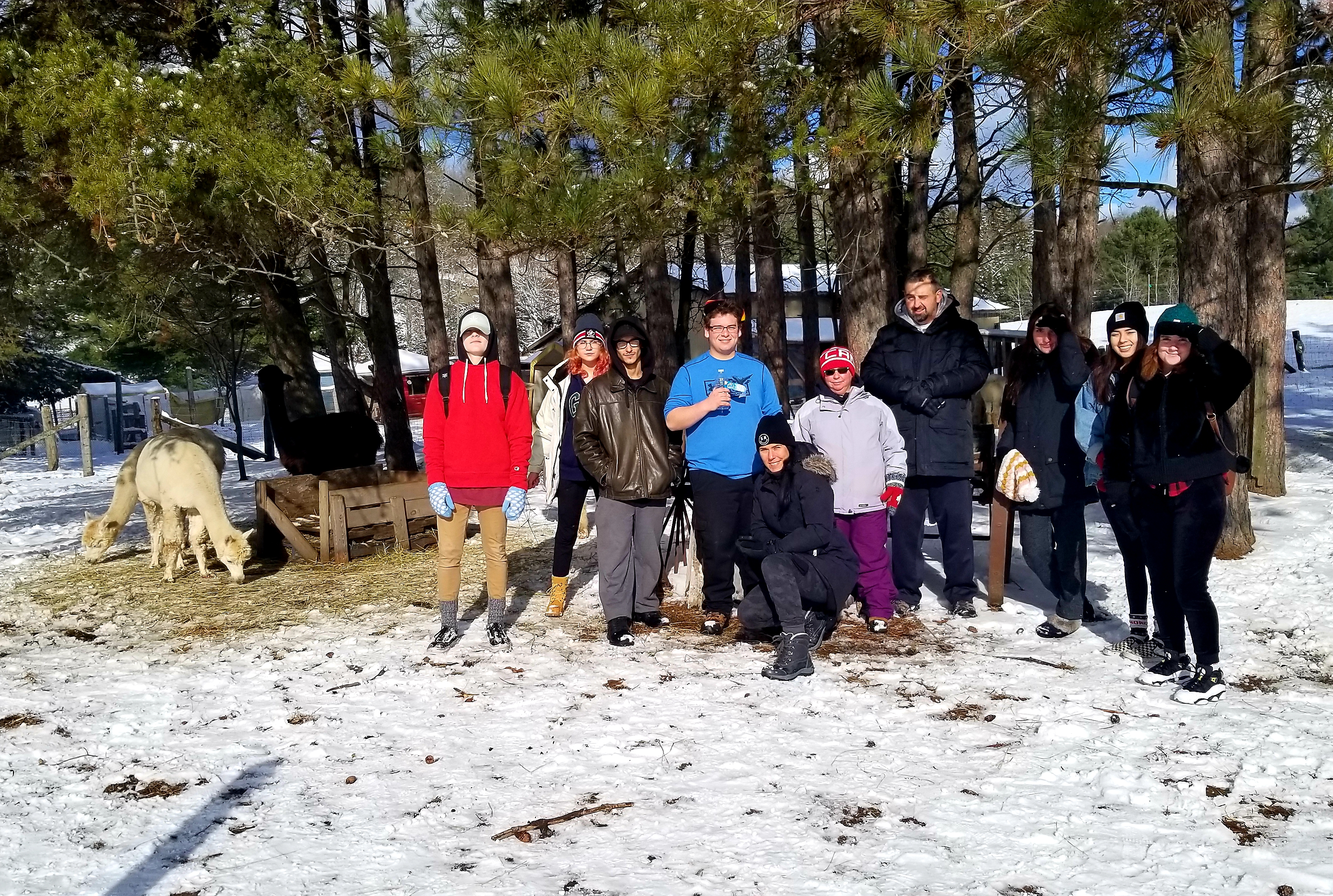 Cool Kids Lead teaches St. Francis students about the power of emotions
Cool Kids Lead is an anti-bullying program hosted by Laurentian University. They travel to our elementary schools throughout the year to deliver powerful programs, tips and resources to help teach students the power of being a leader. This past month, the group visited St. Francis school to talk about anxiety. The group talked about different resources and tools to help manage anxiety in everyday situations. We love seeing Cool Kids Lead in our schools and can't wait to hear about more exciting workshops with students!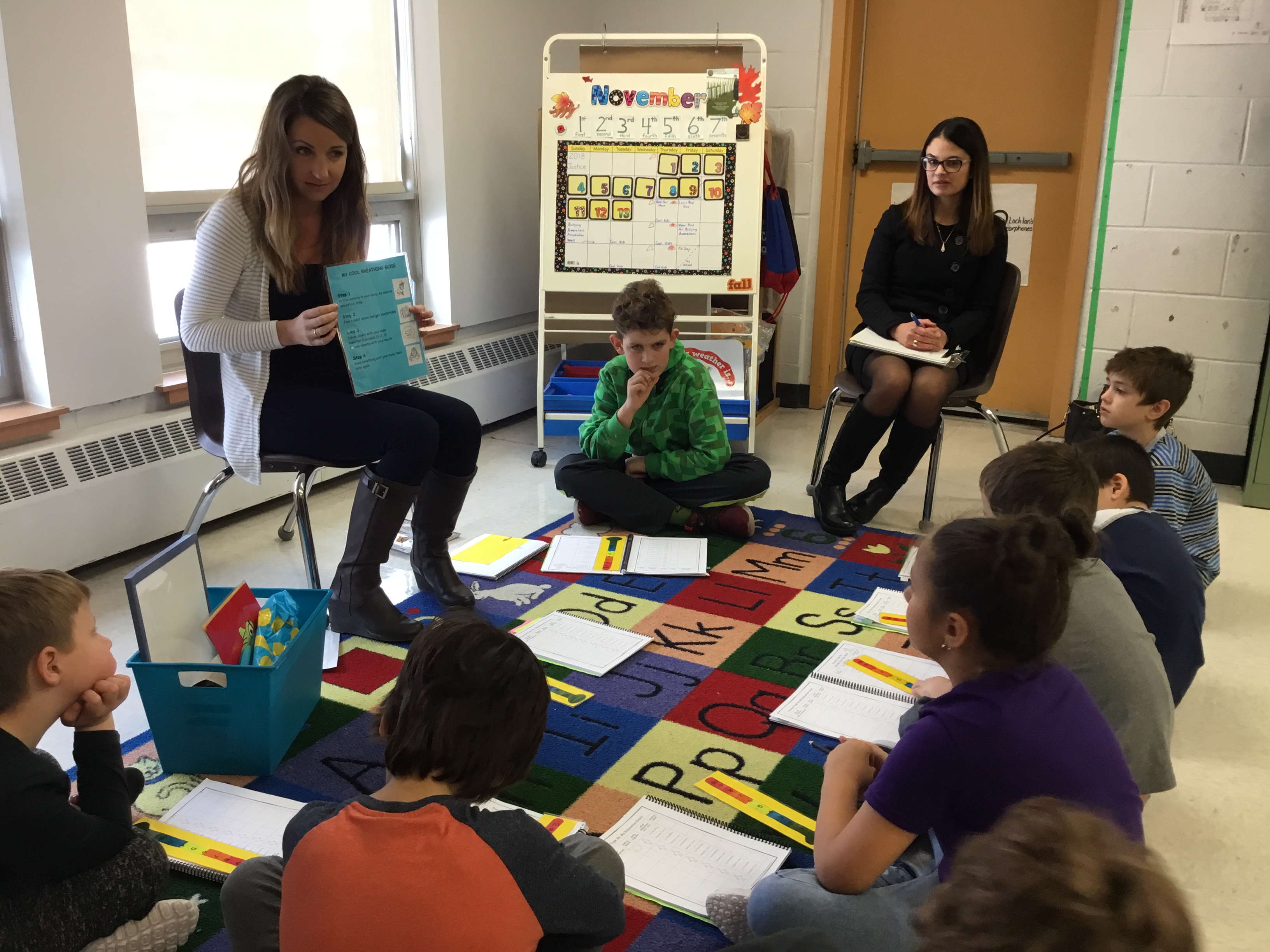 Room 180 provides a safe place for students at St. Charles College
Room 180 was put in place to provide a safe non-judgemental space for students to come socialize, relax, get extra emotional support, as well as building healthy relationships. In this room Mrs. McIndoe (Mrs. M) focuses on helping students achieve personal goals and support them emotionally through difficult situations and everyday challenges. She runs different workshops based on student needs and requests such as anti- bullying, anxiety, time management, diversity, and peer mentoring. The room is designed to bring people together and allow students to be themselves free of judgement, it has a welcoming atmosphere that promotes relaxation. Room 180 is open to all students at any grade level. They do different activities such as potlucks, secret Santa, support a local family and painting projects around the school. We believe that this also helps students feel a sense of belonging and we are looking forward to all the benefits Mrs. McIndoe and this room bring to our school.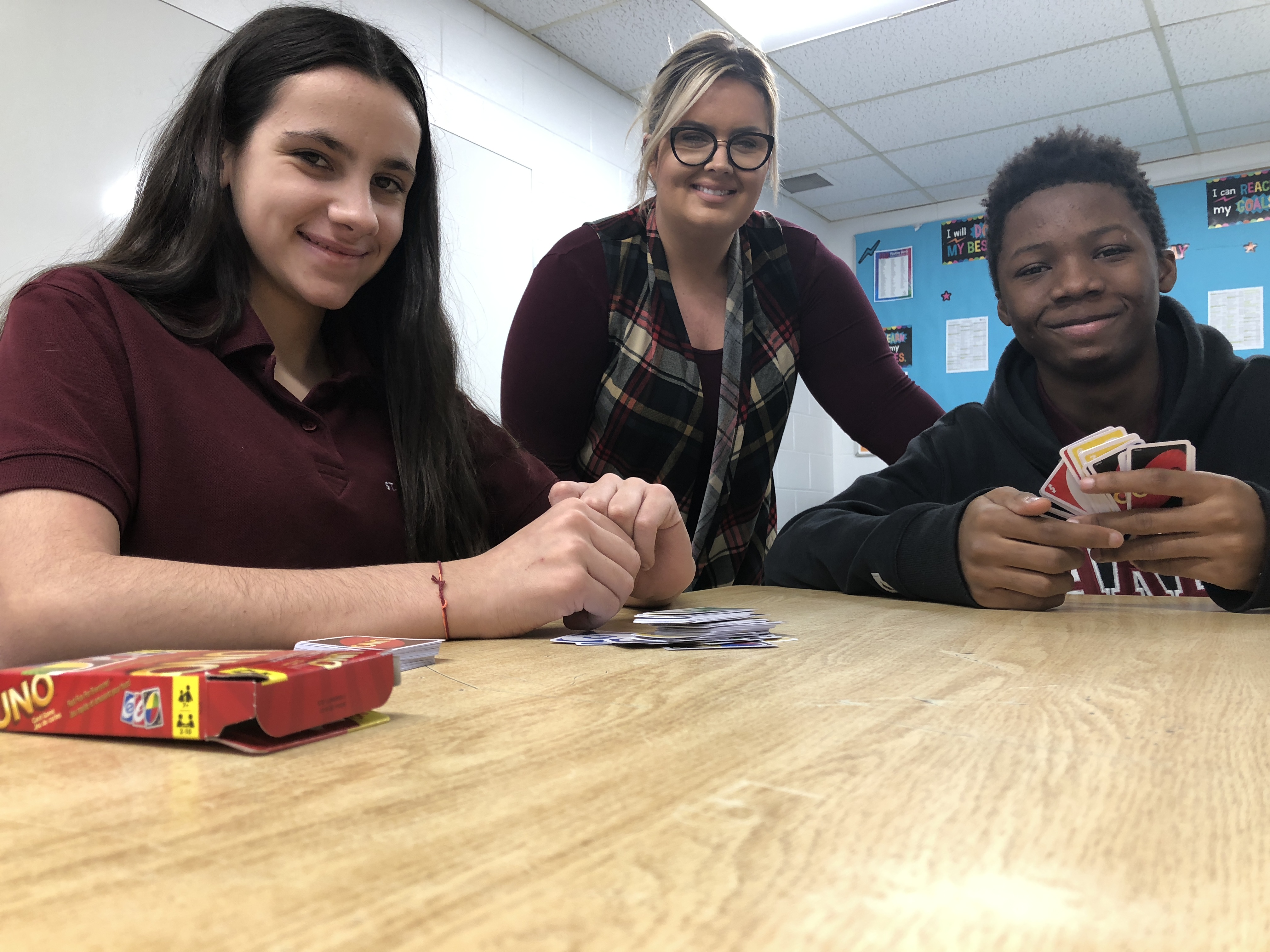 Breakfast club at St. Benedict aims to keep bellies full so the focus can turn to strong academics
Like in most of our schools, every morning at St. Benedict starts with apples, bananas, yogurt, bagels, cereal or cereal bars.
The sentiment is that breakfast is the most important meal of the day as it provides fuel after the overnight fast, hence the term "breakfast". As the site shakeupyourwakeup.com suggests, "without breakfast you are effectively running on empty, like trying to start the car with no petrol!"
The Benedict Bears breakfast club is run out of the foods' classroom in the secondary panel and the cafeteria for those students in grades 7 and 8. It's led by Chaplain, Rob Pappin, along with Educational Assistant Christina Punkari. They purchase and prep the food each morning with a little help and input from students along the way. Each day at St. Benedict, about half the students in the building tap into the breakfast club program. The club is thankful for the financial support of Better Beginnings, Better Futures.
Pappin says "it just makes sense to ensure the students have an opportunity to have a solid first meal of the day so they can focus their energy on their academics". More than that, it is also a gathering place for students to share breakfast, and talk about school and other activities outside of school. The social dimension is an important aspect of the club.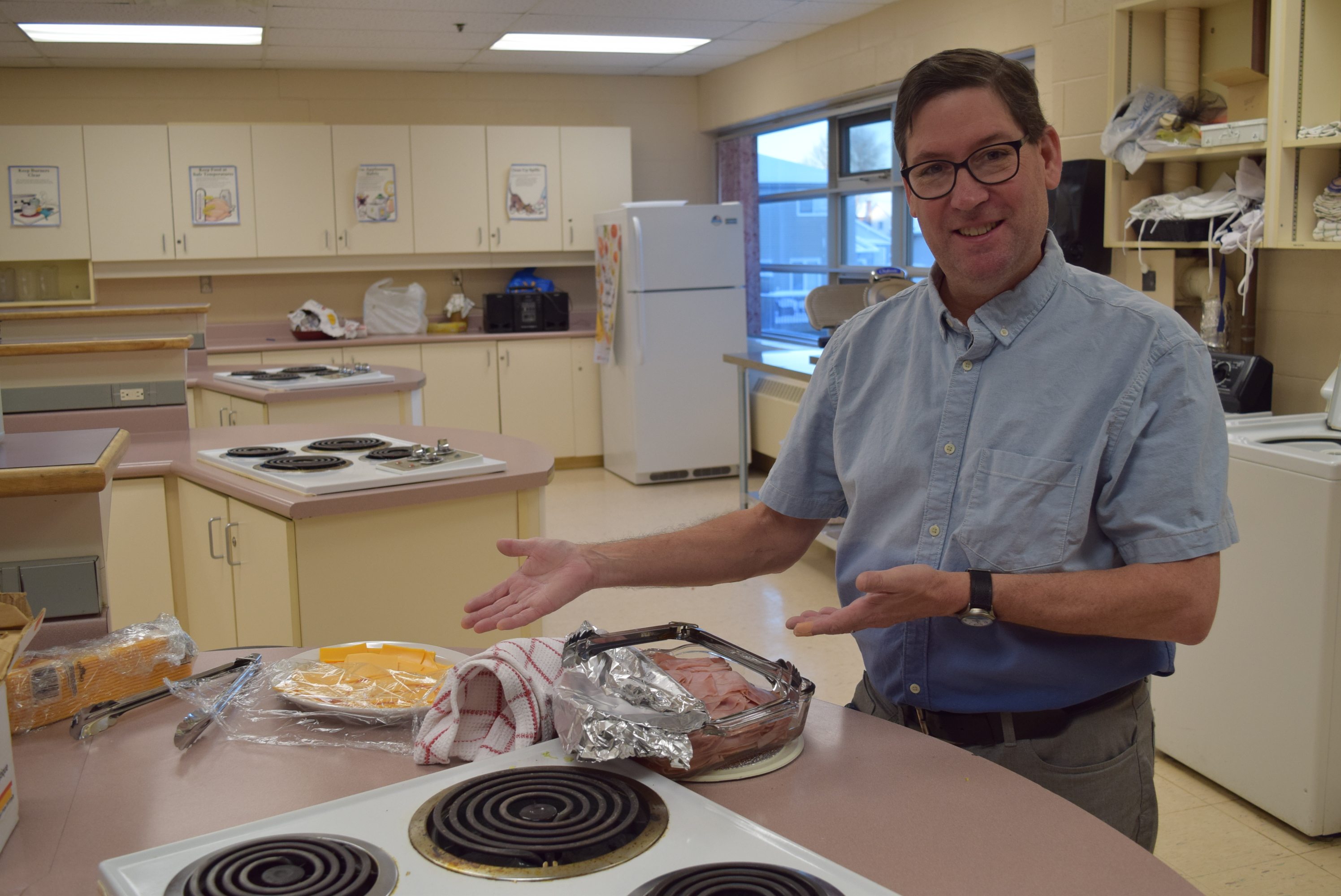 Bullying Prevention and Inclusivity Week
November 19 – 13 marked Bullying Prevention and Inclusivity Week in Canada. Our schools each participated in a variety of activities – here are just a few examples!