July 14, 2023
Four Members of the St. Benedict Girls Tackle Football Team Move on to Nationals!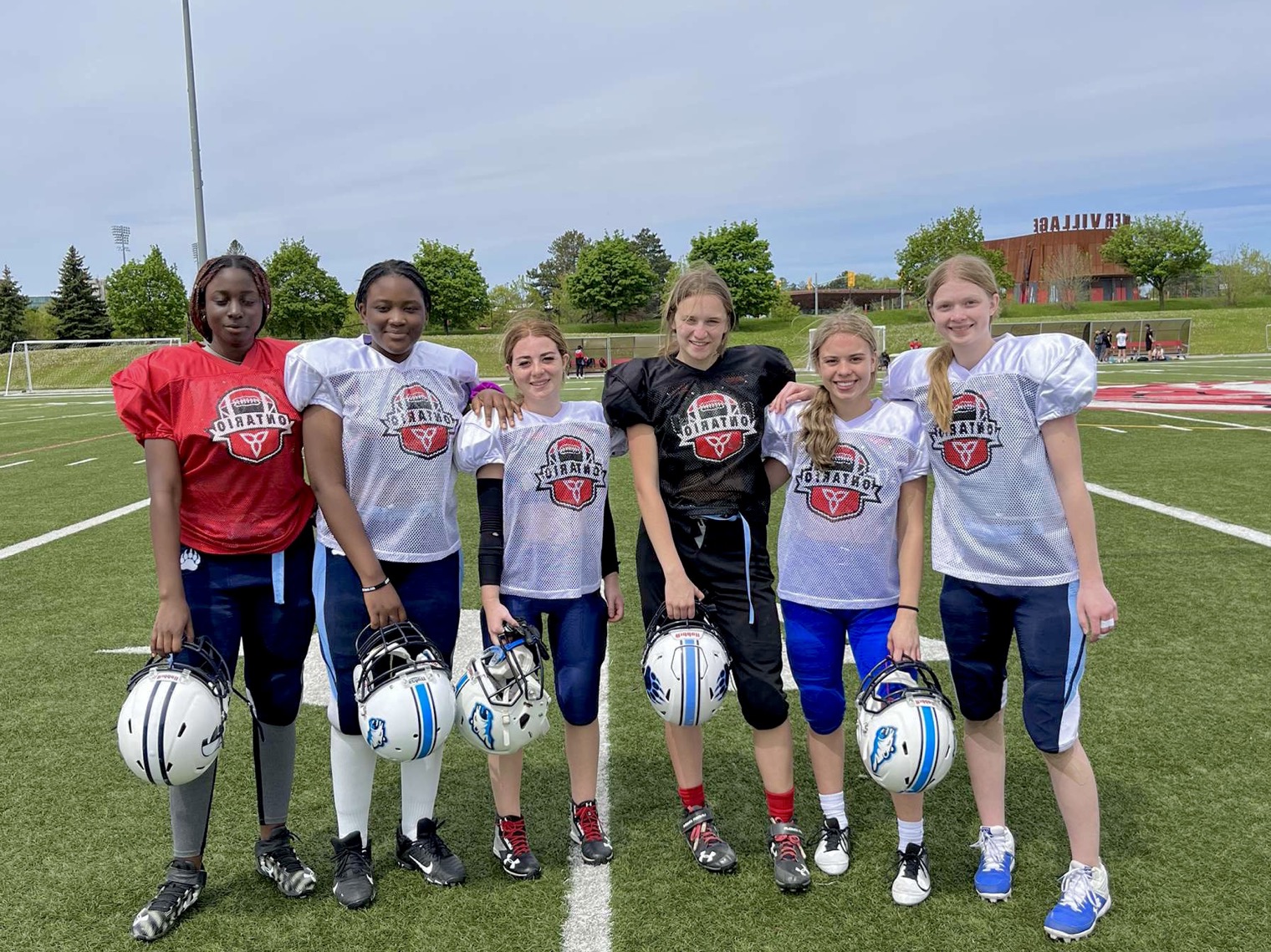 A big congratulations goes out to Coach Kim Labrosse and the six members of the St. Benedict Girls Tackle Football team! After competing in jamboree setting mini-tournaments in both Ottawa and Toronto this spring, along with hosting a pair of games in the Nickel City, six Bears were invited to Team Ontario tryouts, with four moving on to compete at the 2023 U18 Women's Tackle National Championship this month.
Neva Spadafora, Olamide Fadahunsi, Chiamaka Ivenso and Emily Rocha were selected following an assessment camp. Milana Hickey and Elsa Blum also received Team Ontario tryout invitations.
This latest achievement follows two very successful seasons for the Bears! St. Benedict Catholic Secondary School made history in 2022 when they hosted the first-ever Canadian girls tackle football game at the high school level.
Way to go!