March 30, 2023
Save the Date for SCDSB's Carousel Event – Free Childcare & Supper Provided!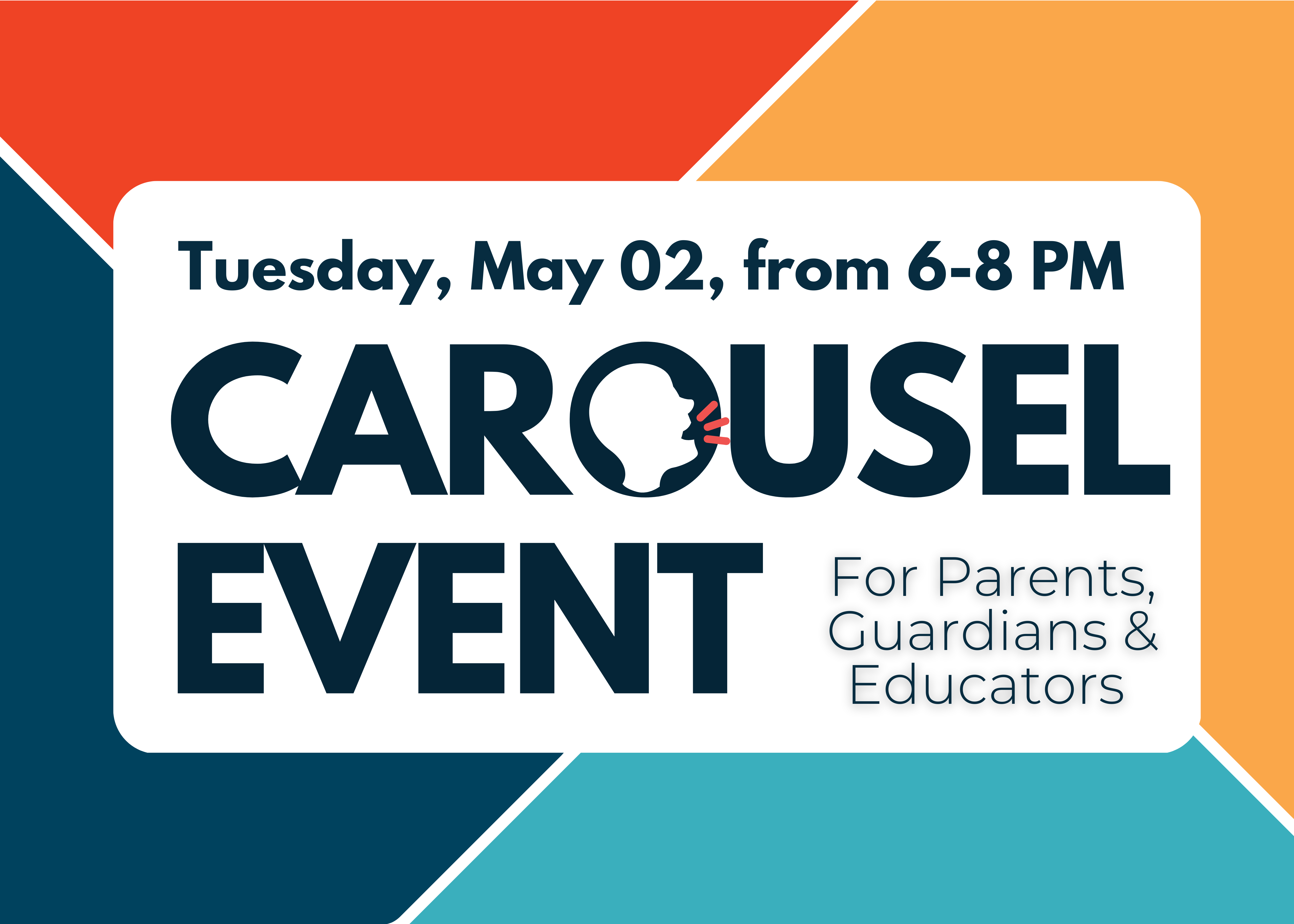 Save the date for Sudbury Catholic District School Board's (SCDSB) annual Carousel Event hosted by the Parent Involvement Committee (PIC)! Learn about different topics, network with others, and engage in great conversation.
When: Tuesday, May 2nd, 2023, from 6:00 – 8:00 p.m.
Where: St. Benedict Catholic Secondary School  
Address: 2993 Algonquin | Sudbury, ON | P3E 6K2
Carousel topics will include:
Supporting Mental Health & Well Being, Cyber Safety, Building Resiliency, Homework Support, Special Education, Coding, Preparing Your Child for Post-Secondary, Literacy: Supporting Reading @ Home, and Learning About Secondary Programming.
*FREE CHILDCARE & LIGHT SUPPER WILL BE PROVIDED.
Registration information will be coming soon!