February 22, 2023
Sudbury Catholic Schools Celebrate Shrove Tuesday!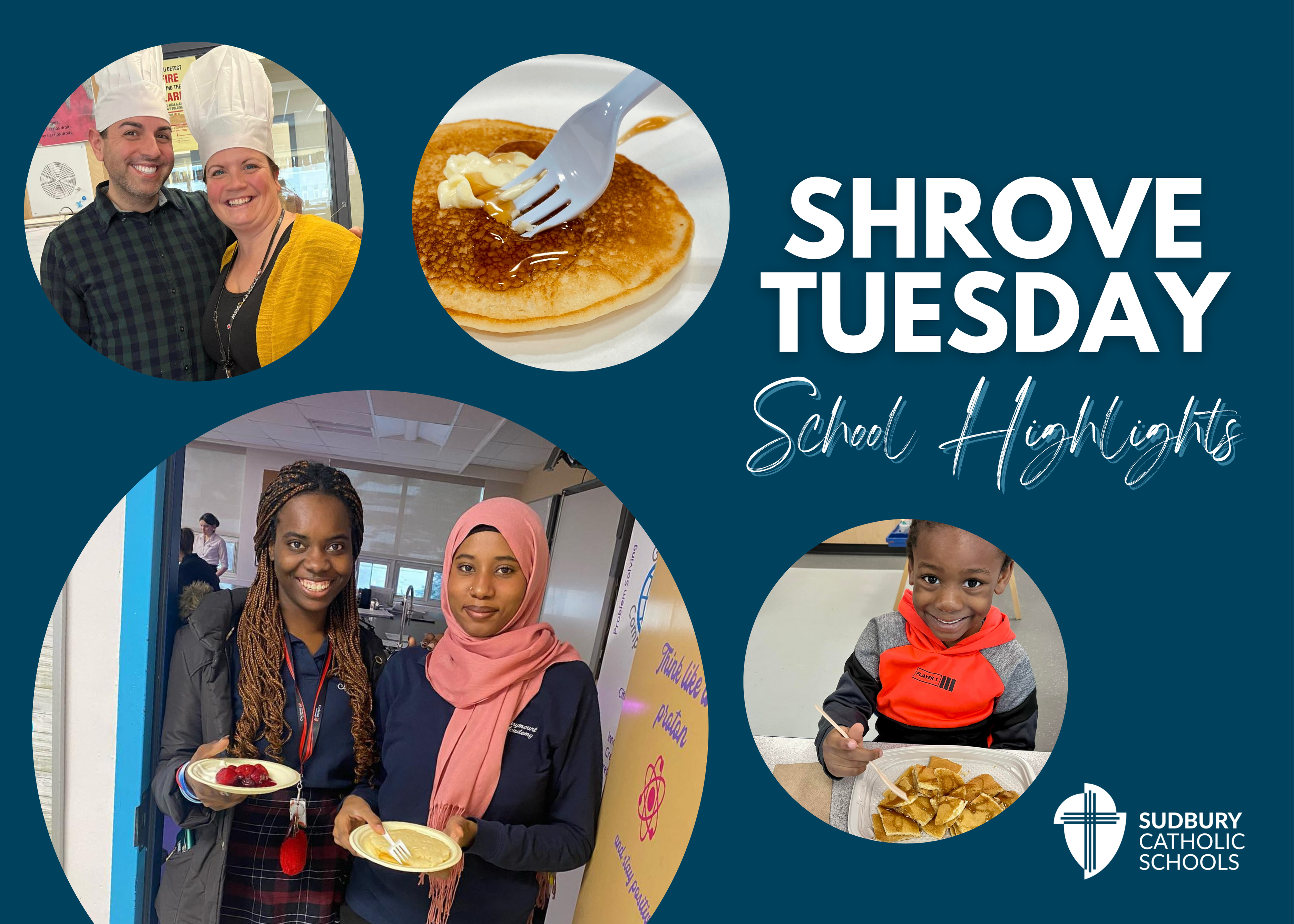 On Tuesday, February 21st, Sudbury Catholic District School Board celebrated Shrove Tuesday, also known as Pancake Day, as a way to prepare for the start of Lent. Shrove Tuesday is traditionally a time for repentance, forgiveness, and reflection in the Catholic faith, and is marked by the consumption of pancakes made with rich ingredients like eggs, milk, and sugar.
By celebrating Shrove Tuesday, Sudbury Catholic Schools help students understand the spiritual significance of the Lenten season and encourage them to reflect on their own faith and actions.
In celebration of this day, Sudbury Catholic District School Board is pleased to share some highlights from the celebrations that took place at various schools. We would like to thank all our volunteers for their help in and out of the kitchen. Your generosity and kindness have made this day even more special for our Sudbury Catholic community. We are grateful for your support and for helping us celebrate this important tradition.
School Highlights
St. Joseph
What's better than pancakes? Pancakes with a cause! On Pancake Tuesday, St. Joseph school opened its doors for a community-wide Shrove Tuesday feast. Attendees enjoyed fluffy pancakes, sizzling sausages, and a topping station where they could create their own stack.
But this wasn't just any pancake breakfast. St. Joseph school also took this opportunity to give back to the community by raising donations for the Northern Ontario Families of Children With Cancer. This incredible organization supports families who are dealing with the challenging realities of childhood cancer, providing them with vital resources and support during this difficult time. The event was a huge success, with attendees not only enjoying a delicious meal but also coming together to support a cause that is close to our hearts.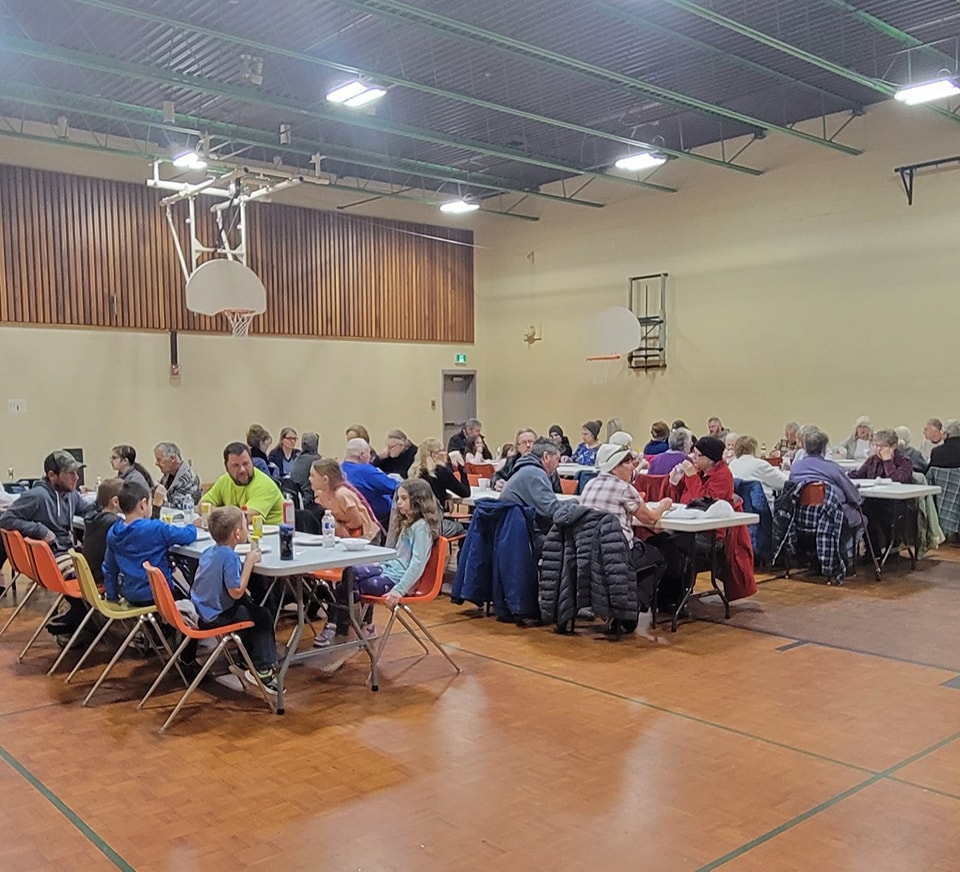 Pius XII
On the joyous occasion of Shrove Tuesday, Pius XII Catholic School was filled with the delicious aroma of freshly made pancakes, thanks to a group of dedicated volunteers. Individuals from the Knights of Columbus, Sudbury Catholic Schools, and Holy Redeemer Church all joined forces to prepare a scrumptious breakfast for students and staff alike. Pius XII Catholic School is grateful for the generosity and kindness of these volunteers, who embody the spirit of community and fellowship that makes the school so special.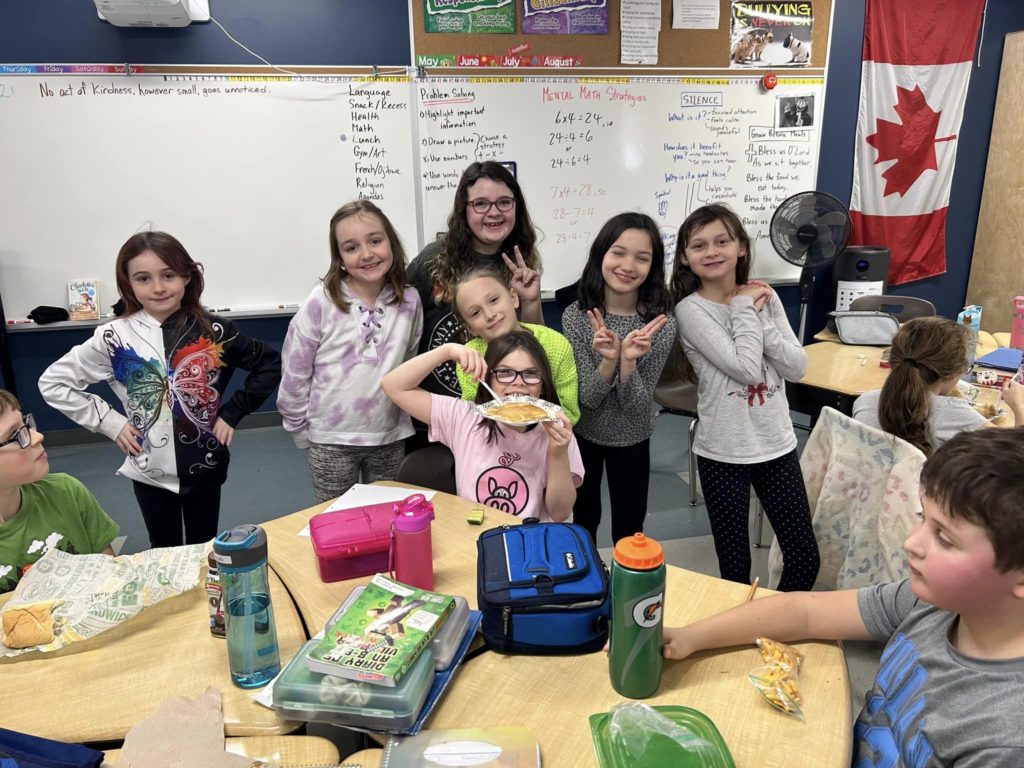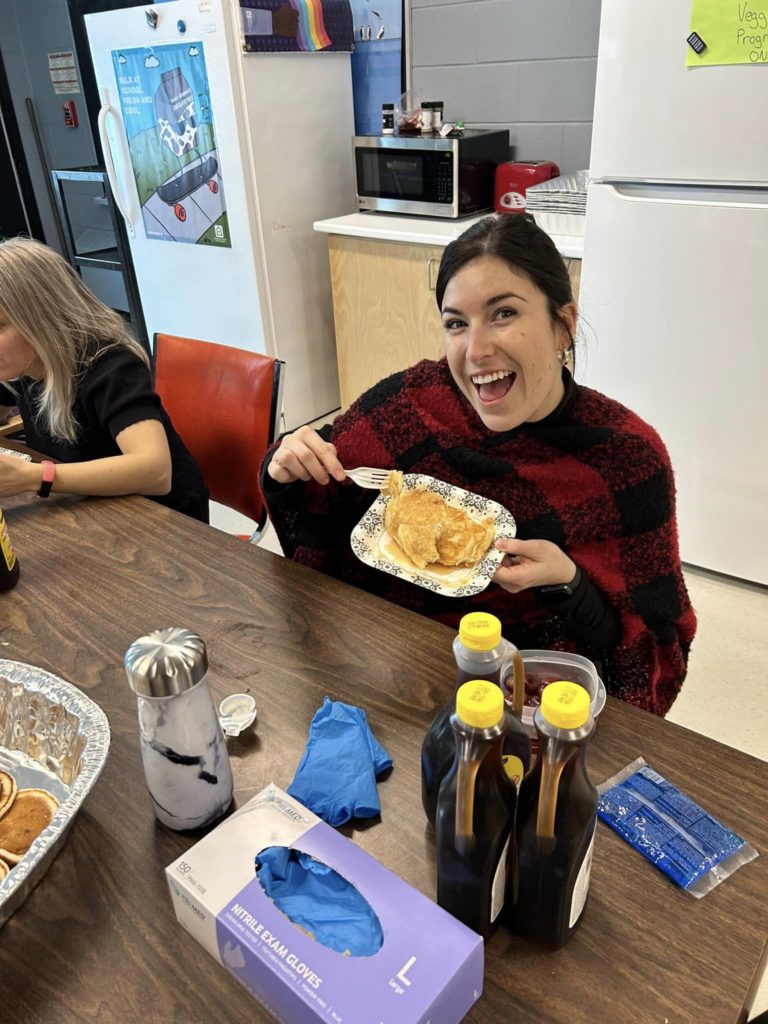 Holy Trinity
The warm and welcoming atmosphere of Holy Trinity's Kindergarten classroom was made even more special by the efforts of early childhood educators who gave their time and energy to create a memorable Shrove Tuesday experience for all. Mme. Jessica, Mme. Angele, Mrs. Yasko, Mr. Vicedomini, and Ms. Casey put their flipping skills to the test and treated Kindergarten students with their very own pancake party.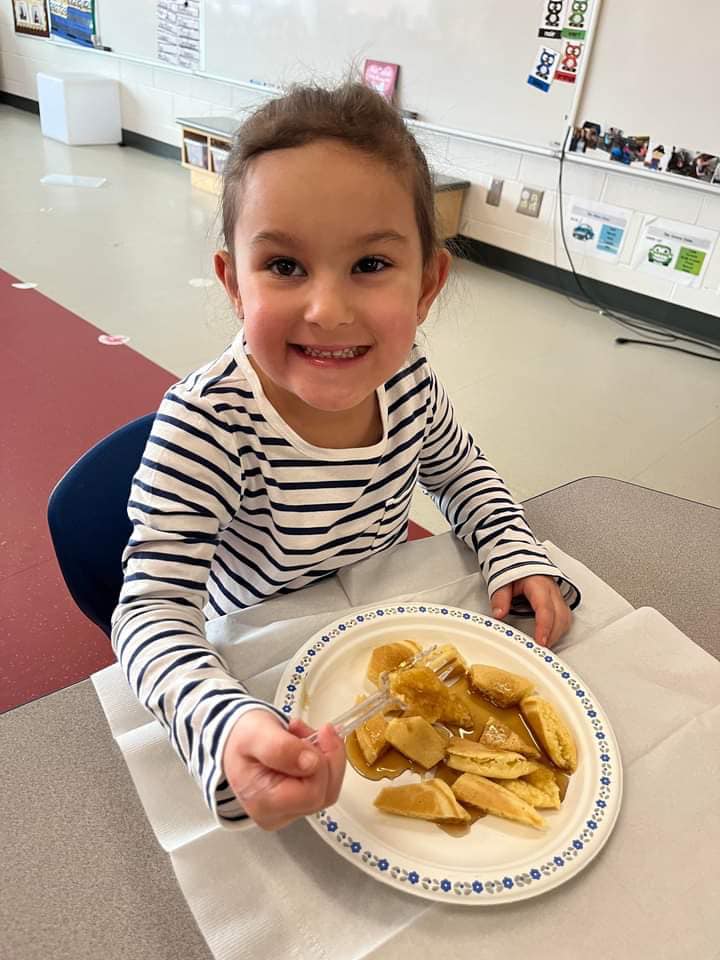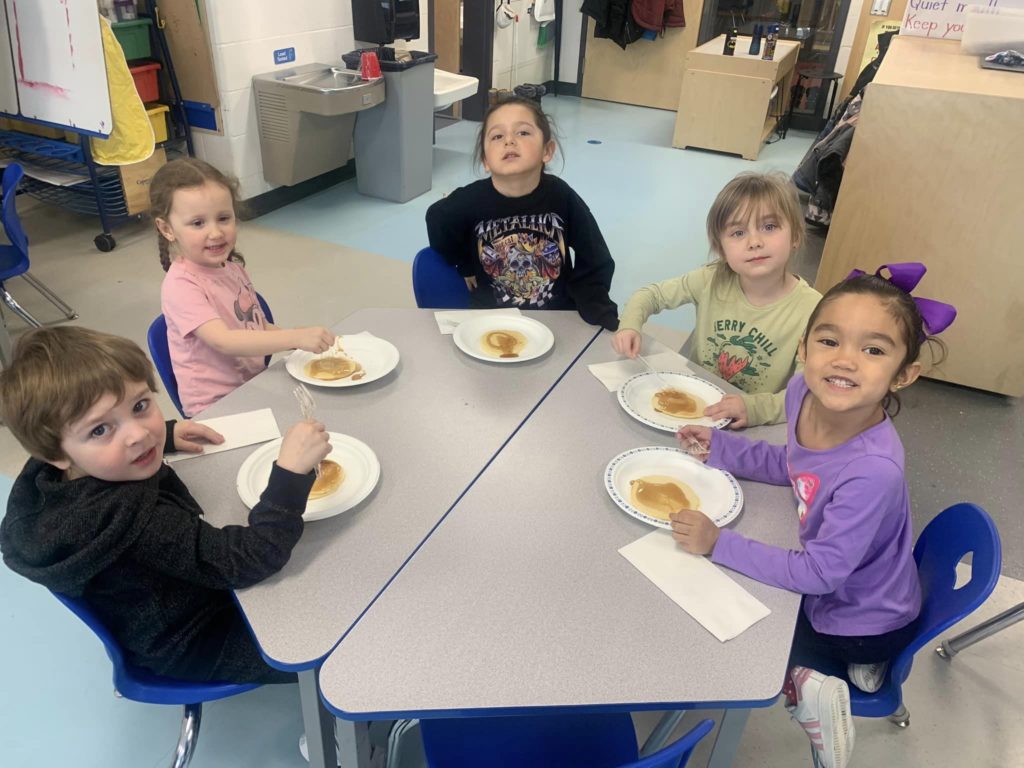 Marymount Academy
Marymount Academy students celebrated Shrove Tuesday at their school with a hearty pancake breakfast. In addition to indulging in stacks of pancakes, the students learned about the spiritual significance of this special day in the Christian calendar. The breakfast was made possible thanks to the culinary expertise of staff, including Mrs. Shewring, Ms. Coluzzi, Ms. Tenbergen, and many others, who ensured that the pancakes were piping hot and ready for the students when they arrived. Overall, it was a fun and educational event that left everyone feeling satisfied and enriched.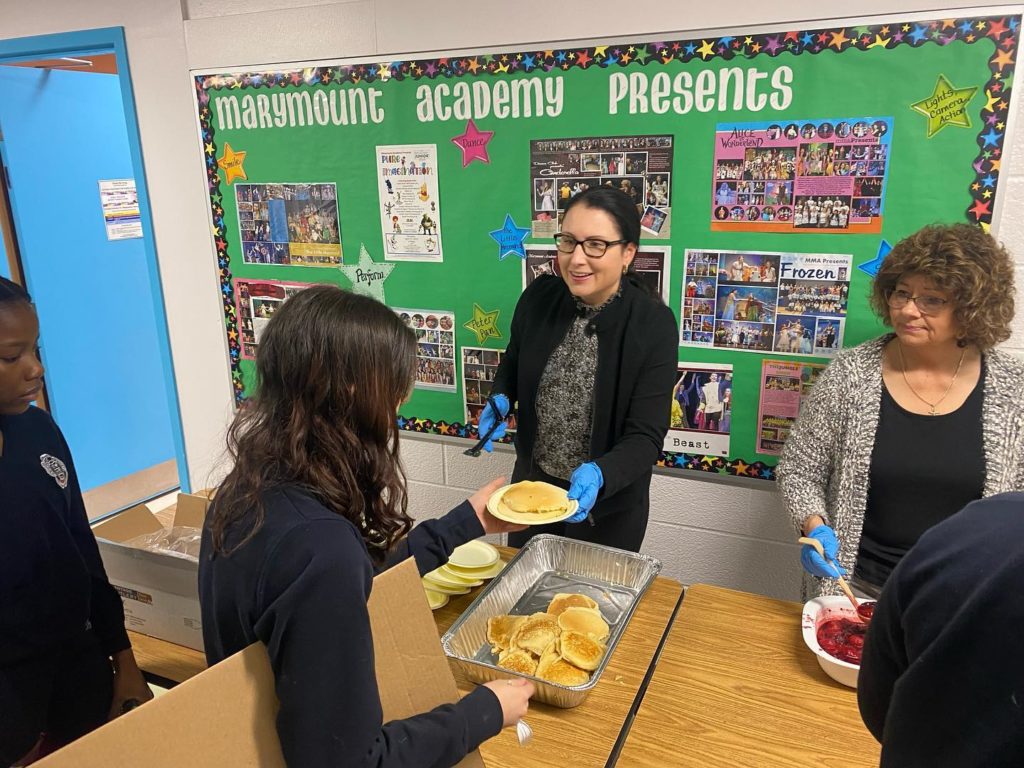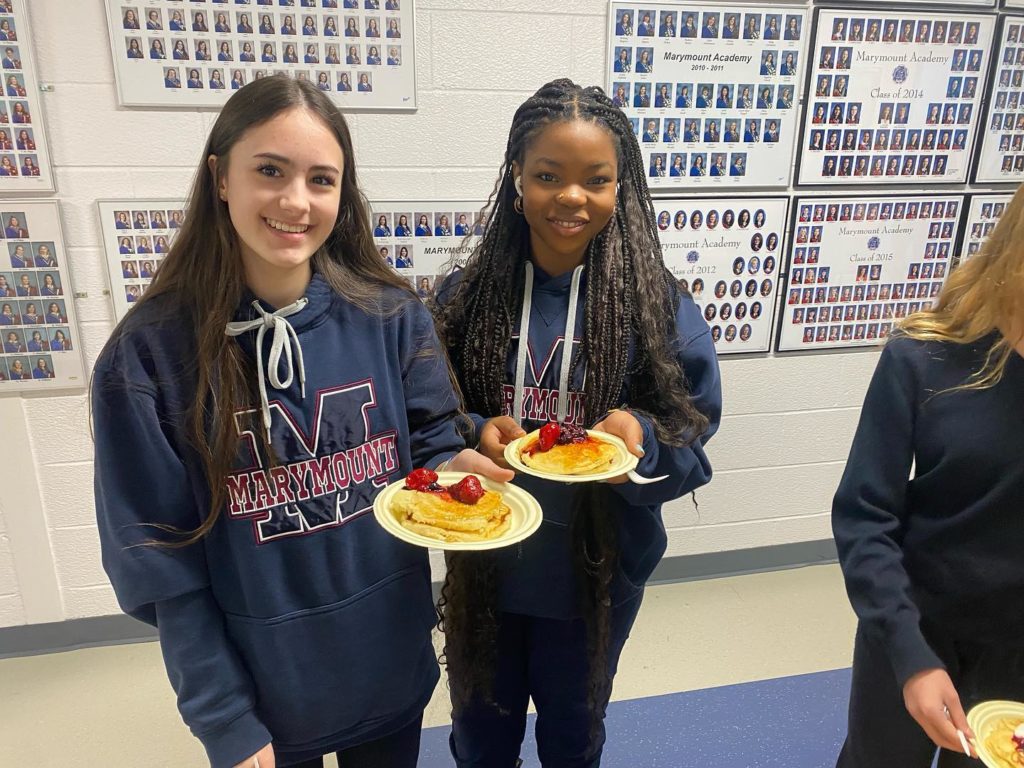 St. Benedict C.S.S
In the Southend of Sudbury, students and staff at St. Benedict kicked off the week in grand style with a delicious pancake feast in honour of Shrove Tuesday! This feast was made possible thanks to the outstanding efforts from staff volunteers at the school. Mr. Pappin, and Mr. Sipos went above and beyond to make enough pancakes to feed the whole Bear family!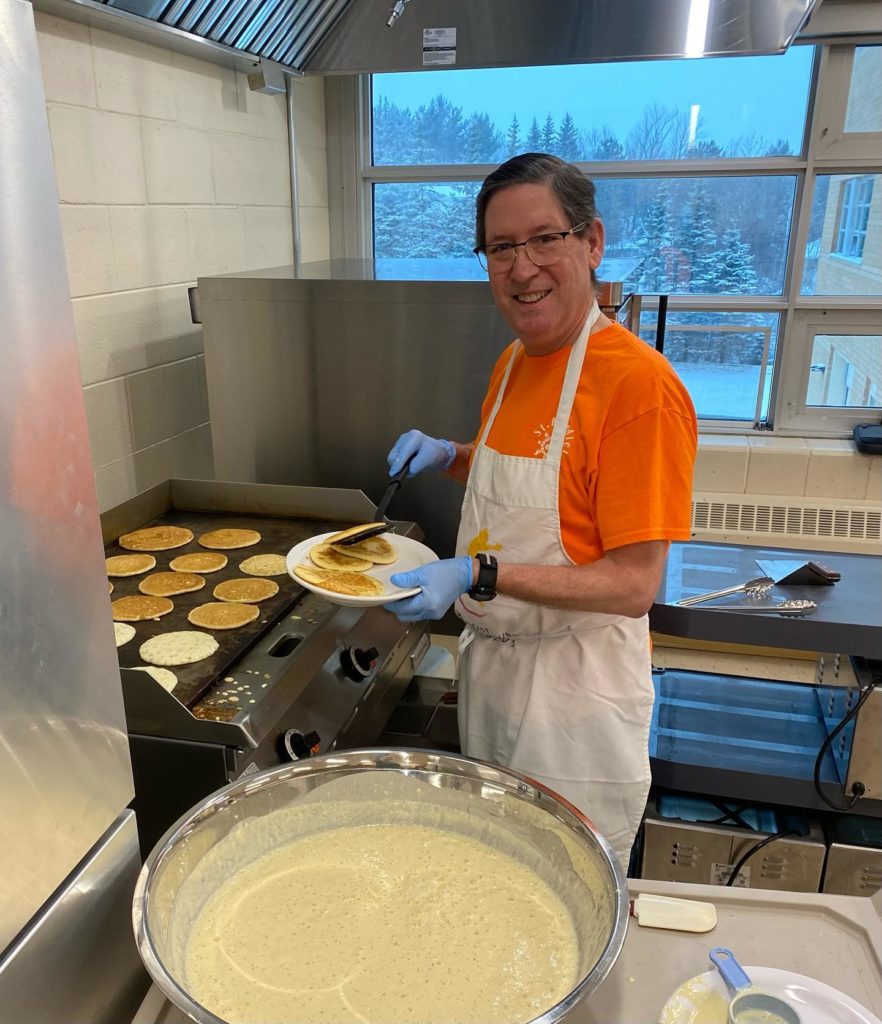 St. David
St. David Catholic Elementary School always finds creative ways to make every occasion special and Shrove Tuesday was no exception. The staff at St. David went above and beyond to create a mouthwatering pancake breakfast that left the entire school of Dragons grinning from ear to ear! The school's dedication to creating fun and memorable experiences for its students is a testament to its commitment to fostering a positive and supportive learning environment.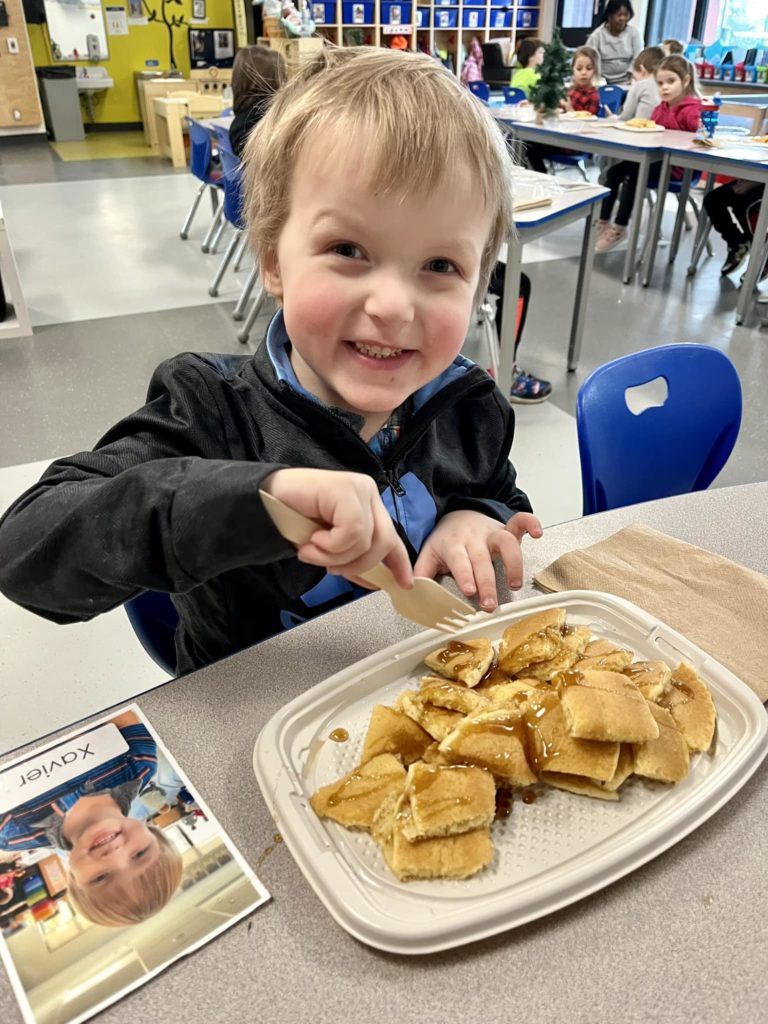 Immaculate Conception
Immaculate Conception Catholic School students celebrated Shrove Tuesday in true style with stacks upon stacks of pancakes. The breakfast spread was the perfect way to kick off the Lenten season, a six-week period leading up to Easter. As the school community gathered to celebrate this joyous occasion, they were reminded of the importance of sharing in each other's joy and coming together in times of celebration. Immaculate Conception Catholic School is proud to carry on this delicious tradition year after year, and looks forward to many more pancake-filled Shrove Tuesdays to come!