January 25, 2023
Marymount Students Place First in Province Wide Video Contest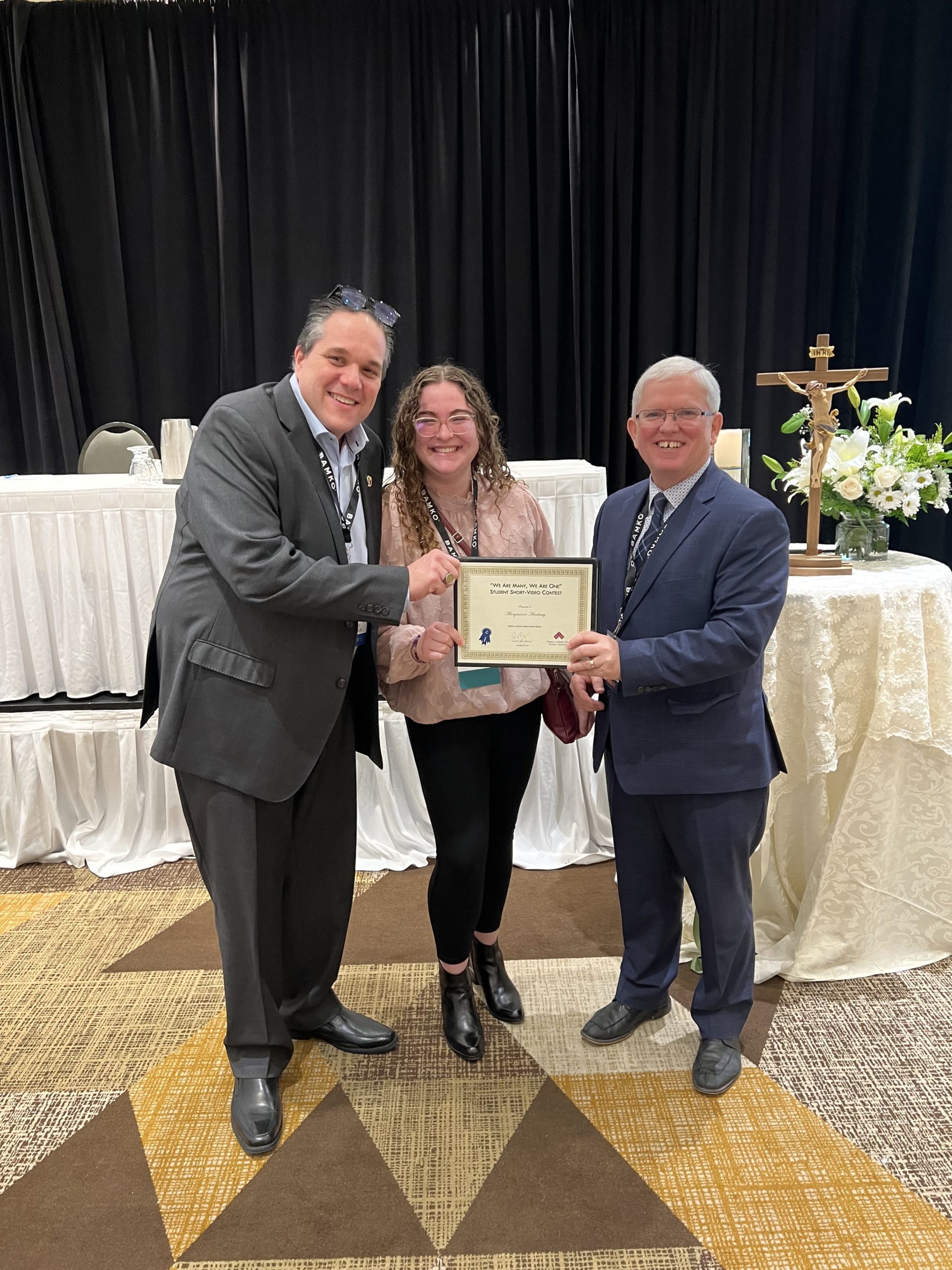 Grade 7 Marymount Students placed first in the Short Video Contest presented by Ontario Catholic School Trustees' Association. The contest was open to all English Catholic Schools in the province of Ontario. Videos celebrated the Catholic Education Week theme of We are many, we are one.
The students, with help from their teacher Liane Dutrisac, chose to focus on their school – Marymount Academy. They took inspiration from the amazing programs, activities, clubs, and community initiatives that contribute to making the school a welcoming and inclusive place for all. The students wanted to convey the message that we can live the Catholic gospel values each day through community service opportunities, social justice initiatives and by creating experiences that spark joy.
"I was not expecting to win, and I was super surprised that we got first place! We worked very hard on this project, and it was great to see the work pay off" said Codie Ward, Grade 7 student at Marymount Academy.
"I am so blessed to part of this school and so happy we came in first place," said Lydia Gnaly, Grade 7 student at Marymount Academy.
"Our school was excited and overjoyed to learn that we won the competition. Our school's mission and vision speak to the fact that at Marymount, we want to develop graduates who will be curious, compassionate, and kind leaders in our community and beyond. I think that the students were able to portray this well in the video that they produced," said Cassandra Tenbergen, Principal of Marymount Academy.
View the video below: