December 08, 2022
St. Charles College Cards Collect over 100,000 Cans for the Sudbury Food Bank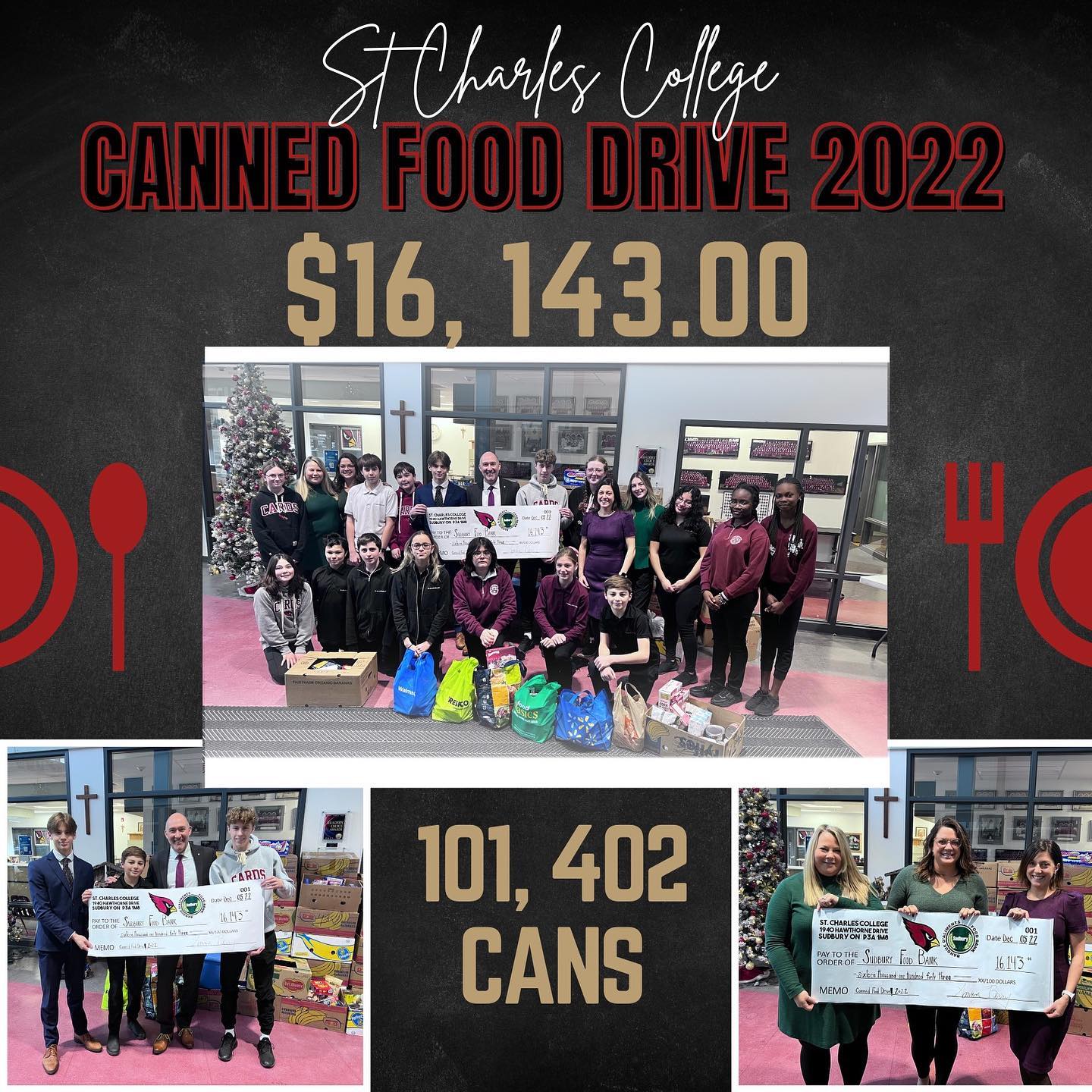 Each year, the staff, and students at St. Charles College work together for a common goal; to support the Sudbury Food Bank through their annual Fall Canned Food Drive. St. Charles College is proud to announce that they have once again pushed the envelope – the school collected 101,402 cans and raised $16,143!
The Sudbury Food Bank relies heavily on the staff and student's generosity to help meet the growing needs in our community. Year after year, students canvass neighbourhoods, bag groceries and complete in-school fundraisers to help support the local food bank.
"Helping out with the SCC canned food drive is a fantastic way to serve our community. It feels good to help. It was also fun collecting cans with fellow Card classmates. Not only did I help my community, but I have memories that will last a lifetime," said Alexis Texeira, Grade 11 student at St. Charles College.
"It is great to witness staff and students come together to help members in our community who need our support. I am very proud of the students who gave their time to support the Food Bank and our community," said Jennifer Humphrey, Teacher at St. Charles College.