October 24, 2022
St. David School Participates in Take Me Outside Day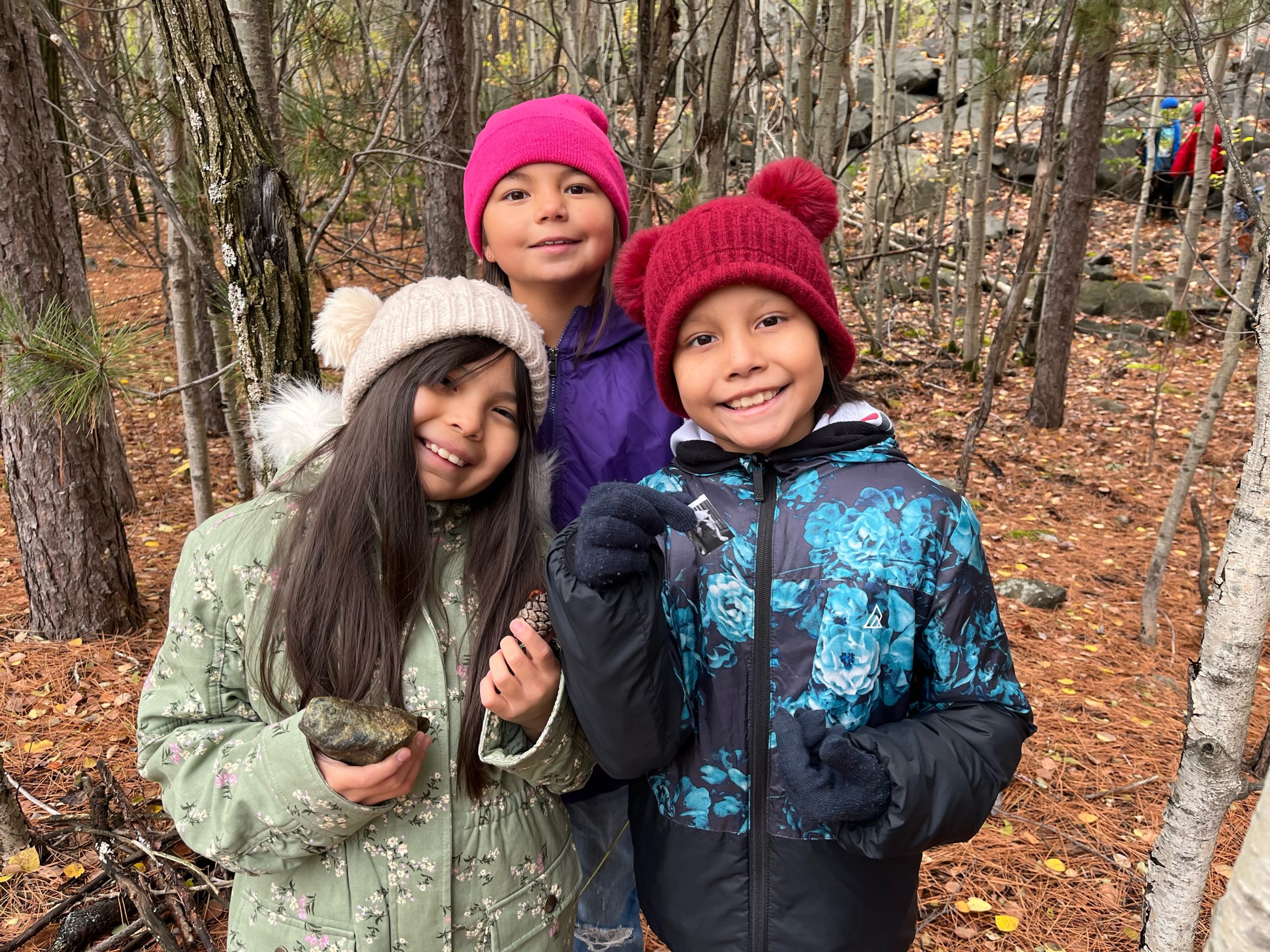 St. David School joined schools across the country and participated in Take me Outside Day on October 19, 2022. Take Me Outside Day helps to raise awareness about outdoor learning and encourages teachers to take their students outside. In 2021, 8,900 educators and nearly 400,000 learners across the country participated in the event.
For their activity, St. David students had the task of building a structure that would keep a photo of a dog safe and dry. They had 10 minutes to find materials outside and the structure had to leave room for a water bowl and bed. Students learned how to collaborate, problem solve and be innovative.
St. David School regularly engages in outdoor learning as a pedagogical approach to enrich learning, enhance school engagement, and improve student health and well-being. The school believes that spending time outside playing, exploring, and learning should be a regular and significant part of every student's day. St. David School is set against a backdrop of trees, trails and a structured outdoor classroom which significantly encourages teaching and learning opportunities, such as the Take me Outside program. Having a dedicated space for outdoor learning helps students to learn through imagination, play and inquiry.
"Using our outdoor space provides opportunities for our students and teachers to interact and learn in an environment which stimulates enhanced teaching and learning. Through our connection with the land, St. David School intends on deepening our connections with Indigenous perspectives, strengthening our health and well-being, and increasing our knowledge on climate change, stewardship, and the environment," said Dawn Wemigwans, Principal of St. David School.
"Being outside is awesome because it's fun to learn outdoors and get some fresh air. I think being outside makes me more creative, said Emmett, Grade 4 student.
"I really enjoyed the activity today. Building the structures wasn't easy, but we did our best! I love learning outside and interacting with nature," said Sophia, Grade 4 student. More information about Take Me Outside can be found online at: takemeoutside.ca