April 04, 2022
Join us and Pearson Canada to Learn How to Teach Literacy Where It Starts… AT HOME!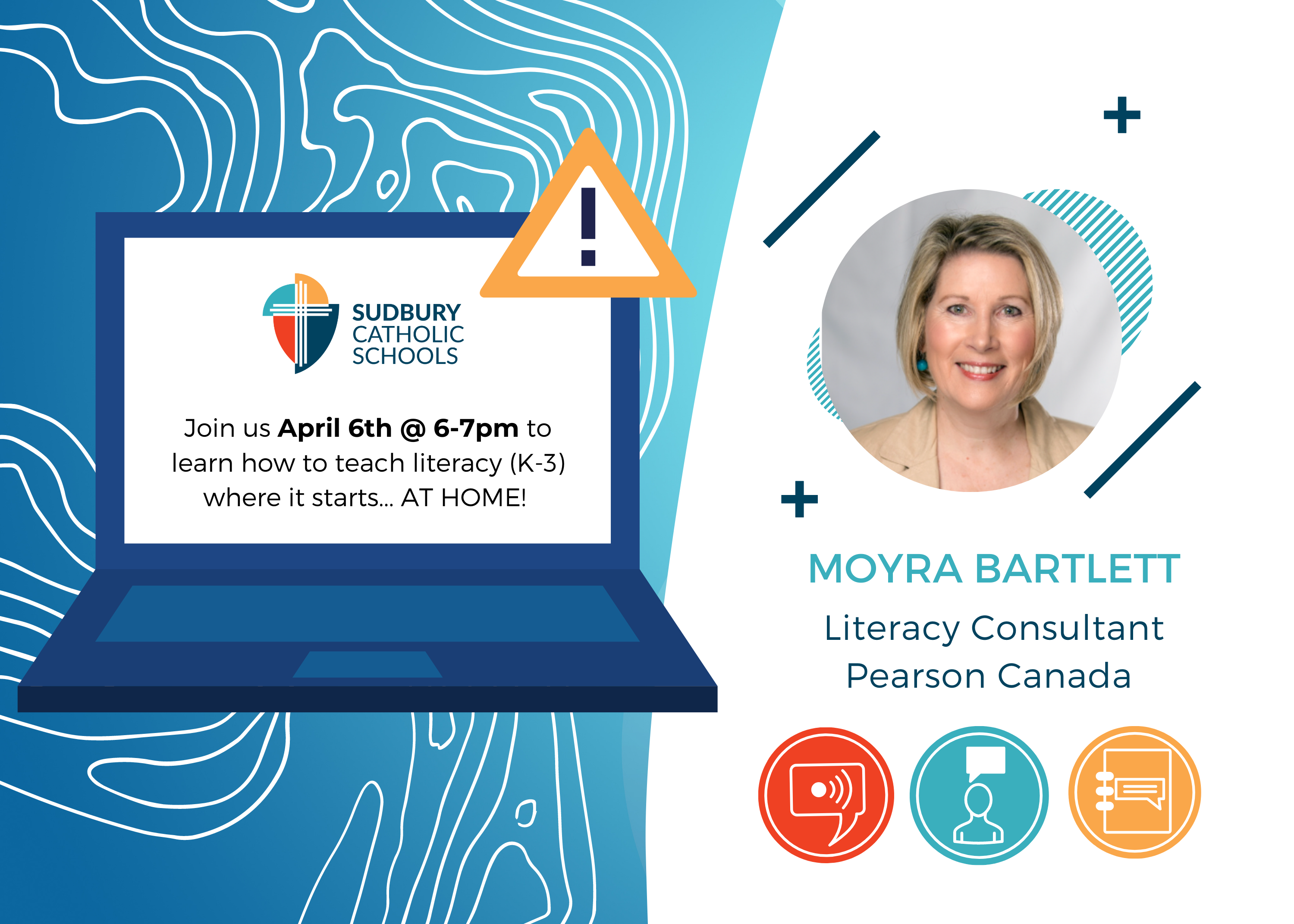 The Sudbury Catholic District School Board Parent Involvement Committee is excited to announce the next session for our Virtual Engagement Series for Parents & Educators. Please see the attached poster to learn more about our upcoming sessions.
Next Session: Focus On Literacy – Kindergarten To Grade 3
Join us on Wednesday, April 6th, from 6-7 pm on Zoom for an interactive session on literacy! In this engaging virtual event, each attendee will uncover today's best practices for teaching fundamental literacy skills where they start…AT HOME! This presentation is designed to supply parents and educators with helpful advice that will better support them in empowering today's youth to achieve lifelong success by developing strong literacy skills early.
Expert Literacy Consultant Moyra Bartlett from Pearson Canada will present how reading and writing skills are developed over time and provide you with the top strategies and tools you need to help build reading, writing, comprehension, and more in children in Grades K-3! Sign up today and get ready to light up literacy in your household. Registration is required to attend this event. Register now to reserve your spot and receive the zoom link!