January 09, 2022
Holy Cross students reflect what has helped them be successful during remote learning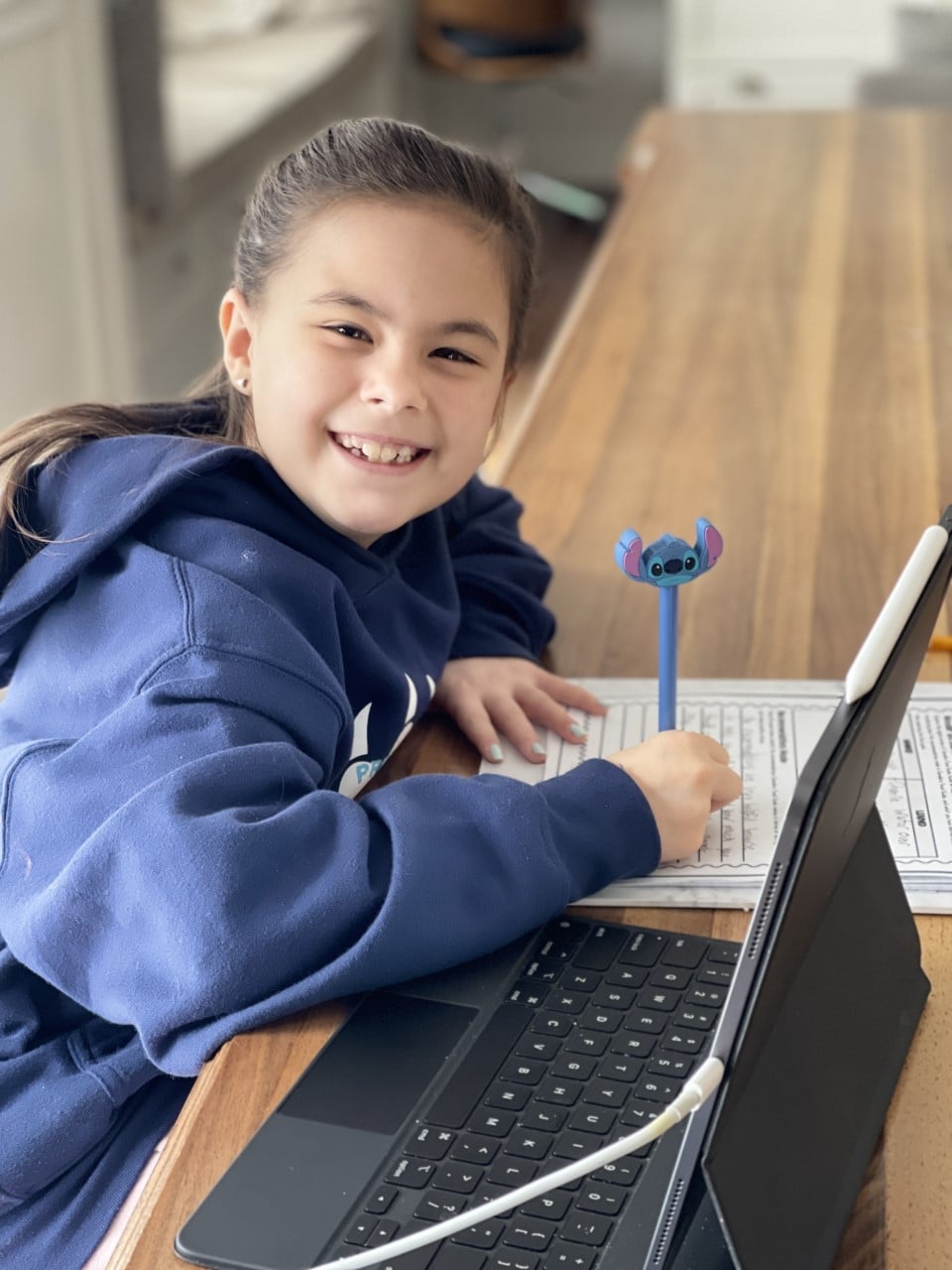 Students at Holy Cross School in the South End missed being in-person at school, but rather than sit back these young leaders found creative ways to focus on the positive and stay connected to their friends and teachers!
In an innovative way that allowed them to unite and connect with their school community from afar, Holy Cross School asked their students, with their guardian's permission, to submit pictures and share incites on what got them through the latest stint of online learning at home.
Bradley Wolski, in grade two, expressed that he enjoyed being cozy in his room while drumming and making noise during music class. He also enjoyed taking Dewey the dog for a walk at recess time. What a good idea!
Preeya Mulligan-Graton says, "what helps me learn online is knowing that all my friends are learning with me. We are all in it together."
Tishe Esan says what keeps her going is "a comfy and quiet place where she can concentrate when learning at home."
Overall, students thoroughly enjoyed speaking about their personal experiences on how they have been learning online.
Although many students are looking forward to returning to in-class learning in the near future, this opportunity provided an integrative experience where students could discover how other individuals in their exact position kept positive.
A total of 24 students submitted their stories and pictures. As a special reward for inspiring and uplifting their school as young role models, these students received their very own Cub toque to help them keep on the schoolyard upon their return. Great work, Cubs!