November 02, 2021
Students at St.Anne Prepare to Compete in Skills Ontario's Junk Draw Races!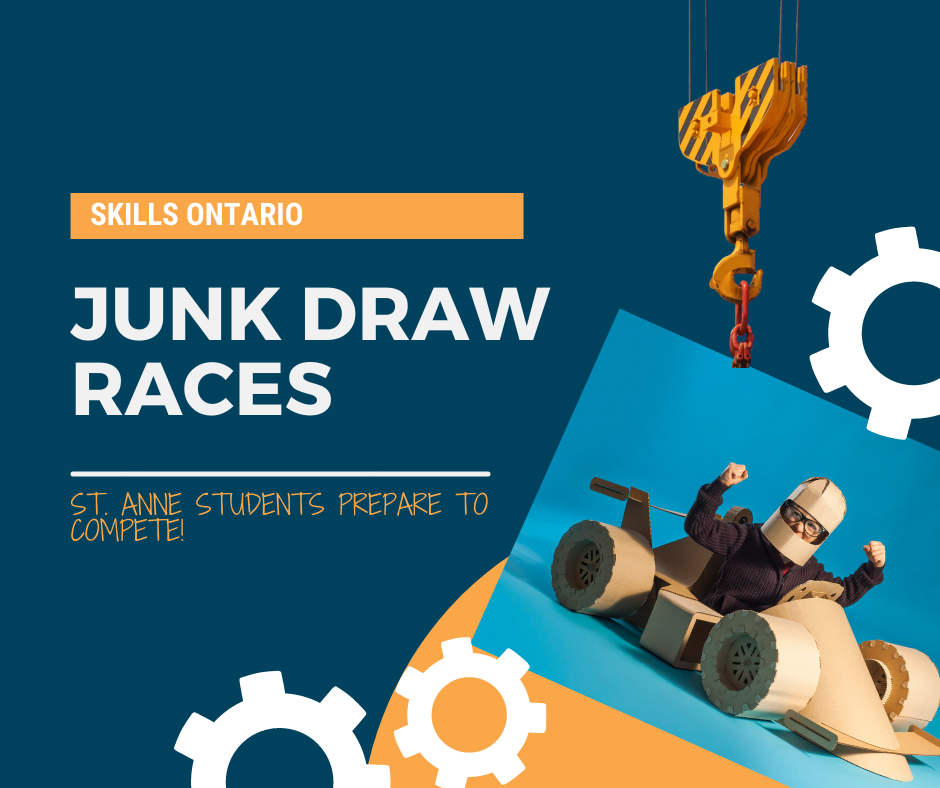 Last week, a call out was made to all grades 2-6 at St Anne students to see if they were interested in participating in the first-ever Skills Ontario's Junk Drawer Races! Over 100 students attended the first planning meeting. Due to the overwhelming response, the school has organized their own tournament with local winners advancing to the regional competition.
Each challenge nicely aligns with the grade specific science curriculum expectations. This is an excellent opportunity to integrate the curriculum while giving our students fun and engaging hands-on learning experiences.
There is still time to register your class, the deadline is:
November 16th at 4:00pm.
We are hoping to have representation from each of our schools and will provide a small budget for the extras that might be required for our students to participate.  In addition, Dan and myself will be available to present the challenges with the specific details to individual classes or to a group of classes via Zoom.
If you require further information or support with this initiative please contact  daniel.levecque@sudburycatholicschools.ca or christina.raso@sudburycatholicschools.ca