February 25, 2021
Join Our Virtual Learning Series!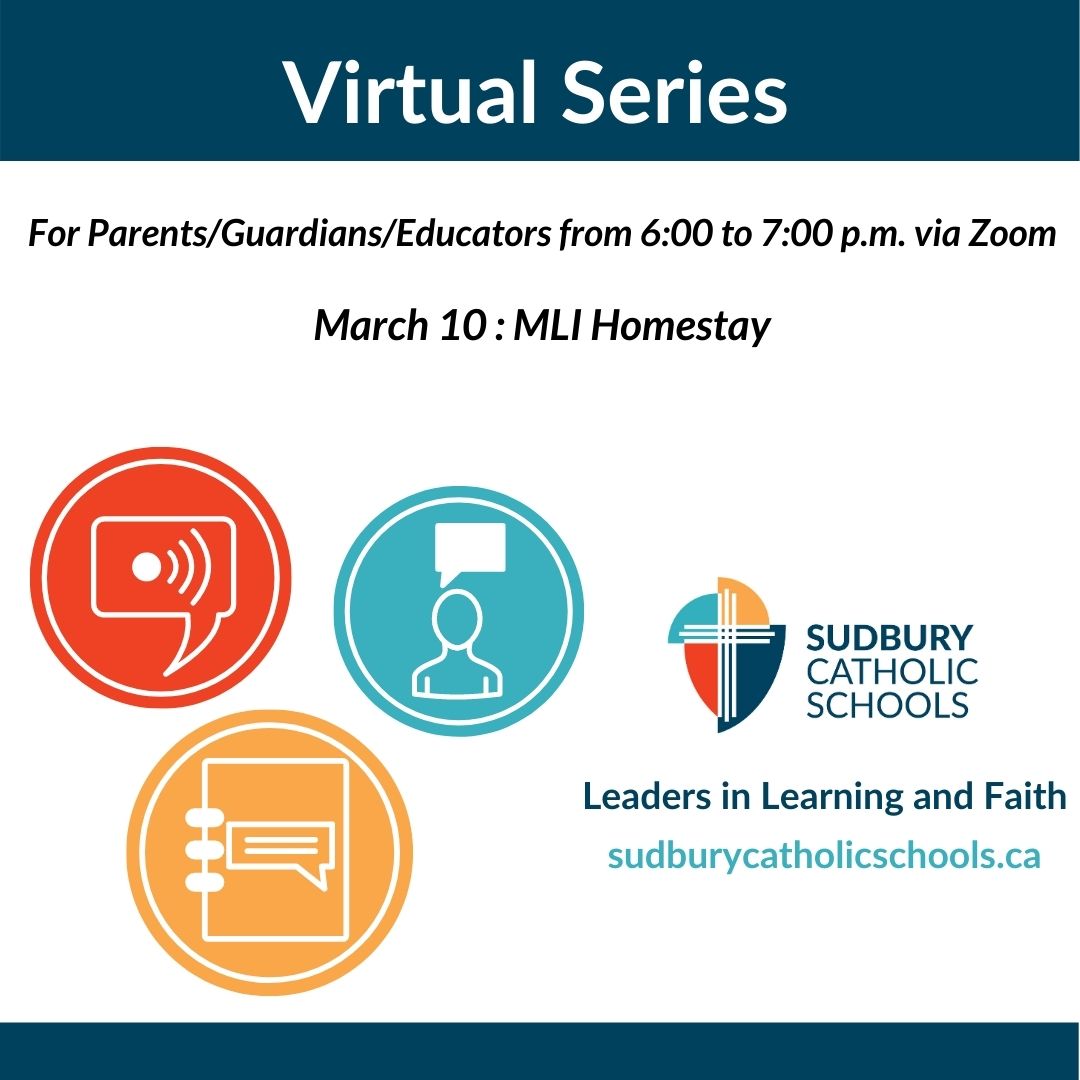 The Parent Involvement Committee is very pleased to once again to support virtual learning sessions throughout the winter and spring.
Our next session is on March 10: MLI Homestay. Being a host family is a rewardingexperience! Join this session to understand how Homestay works herein Sudbury. This session will touch on the many benefits of becoming ahost family and the key requirements for hosting an internationalstudent. We will also discuss how things have been modified as we alllearn to live with Covid-19 in our midst.
All sessions will take place virtually through Zoom between 6 p.m. and 7 p.m. These are excellent opportunities to learn about topics that are relevant to you.
Register HERE!