February 11, 2020
Students Welcome the Year of the Rat!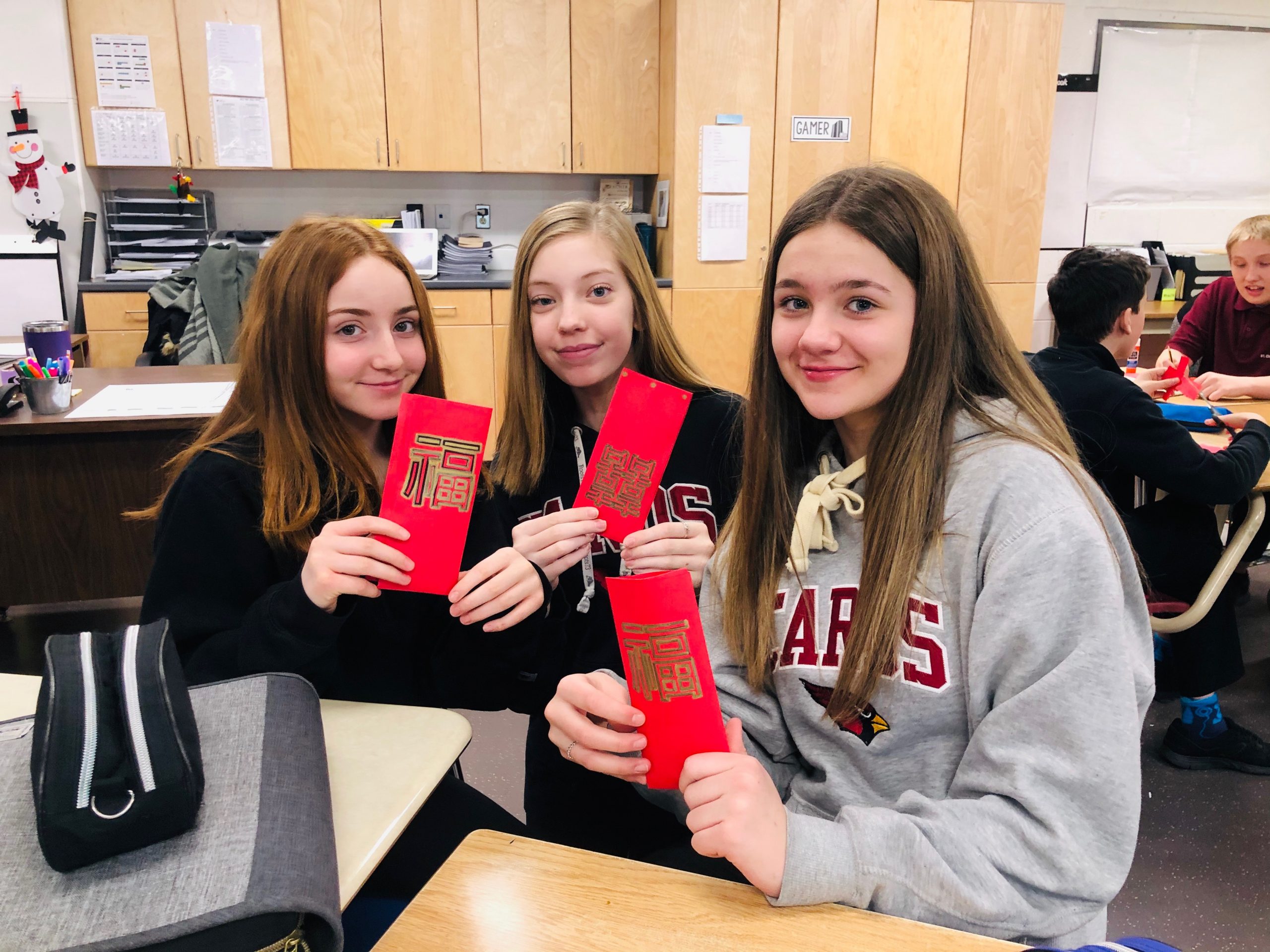 Saturday, January 25th marked the start of the Lunar New Year, also known as the Spring Festival, Vietnamese Tết, or Chinese New Year. Over the course of the two-week long Lunar New Year celebration, many classrooms from the Sudbury Catholic District School Board learned about the traditions that accompany this celebration and made hongbao (red envelopes) with blessings written in simplified Chinese to gift to family and friends. The students also included chocolate gold coins in their red envelopes as well as other new year wishes for their intended recipients.

In addition to sharing their own cultural traditions and celebrations, students learned about the Chinese zodiac and the significance of the Rat, 2020's zodiac animal. While the full moon on Saturday, February 8th will mark the end of the 2020 Lunar New Year, many students and teachers look forward to continuing to bring the rich histories and traditions from around the world into their classrooms.