December 05, 2019
Proposed 2020-2021 School Year Calendar
You are invited to review the proposed school year calendar options for the 2020-2021 school year and indicate your preferences for the PA days. You can access the survey up until December 19, 2019 at the following link.

Also please see below for various PA option possibilities to assist you in completing the survey.

We look forward to hearing from you!
Option #1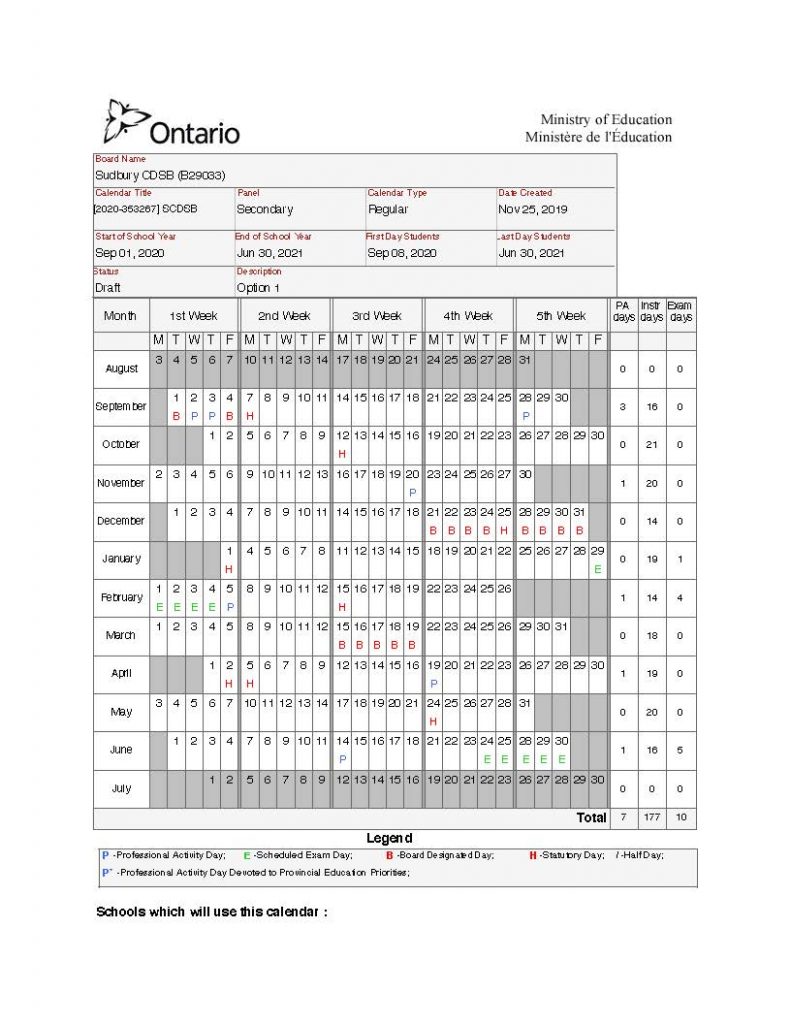 Option #2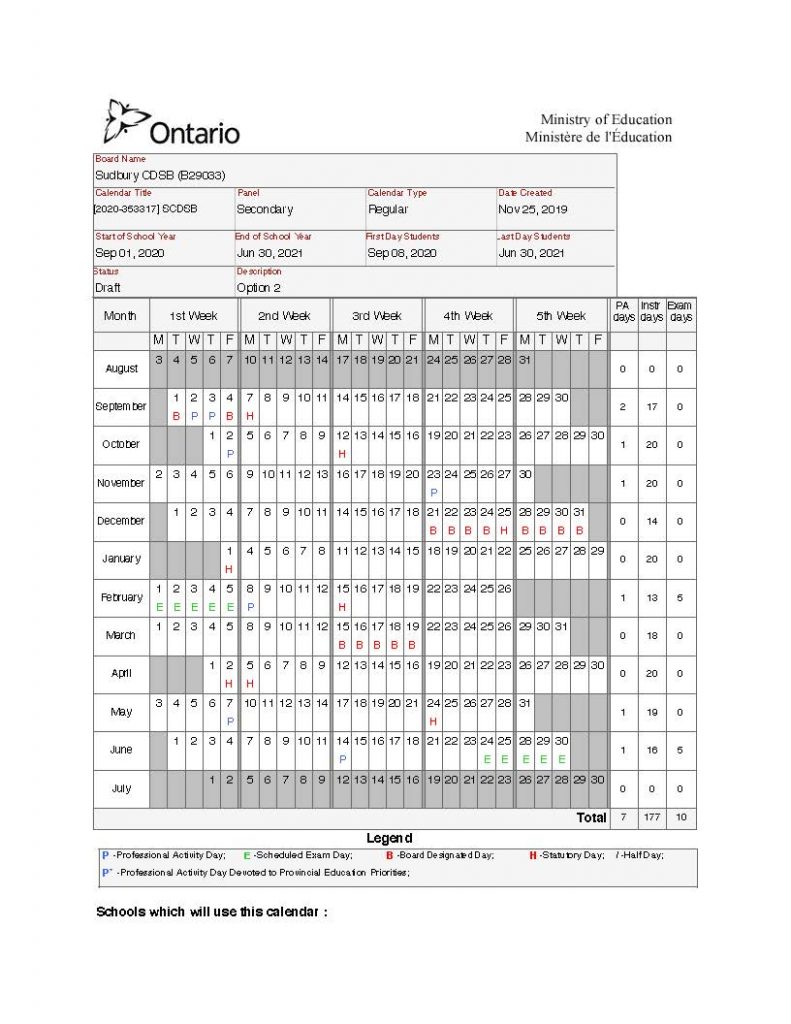 Option #3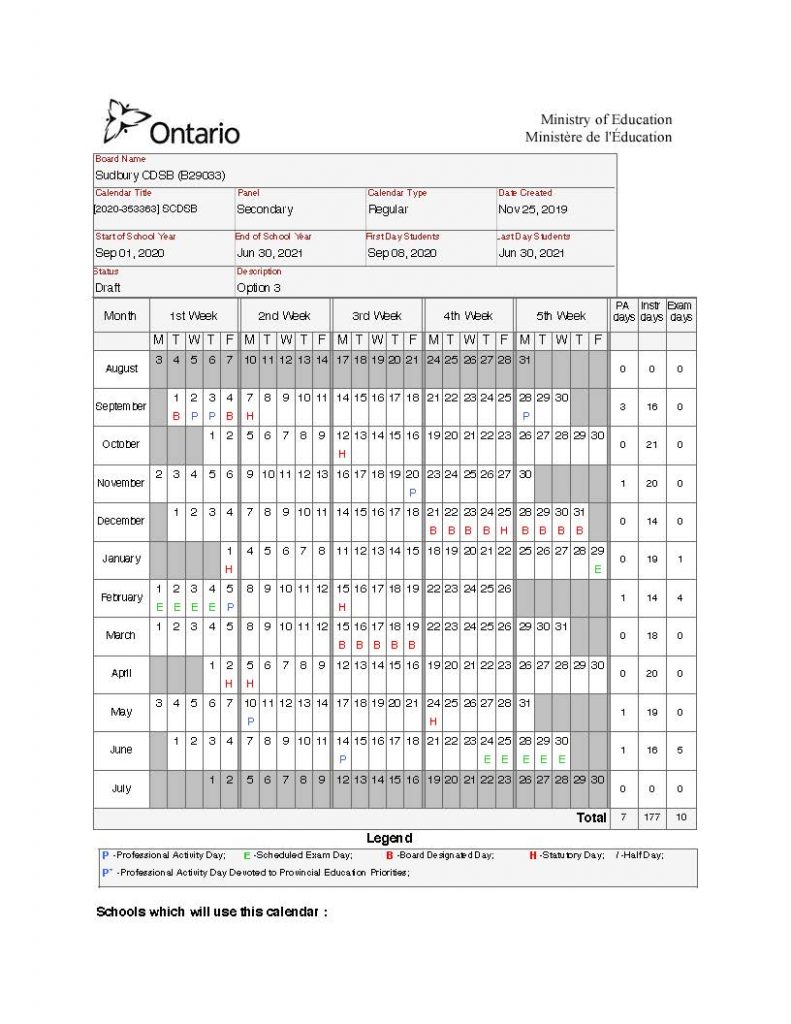 School Year Calendar 2020-2021 Survey Link