October 03, 2019
St. James Students Shine in Cross Country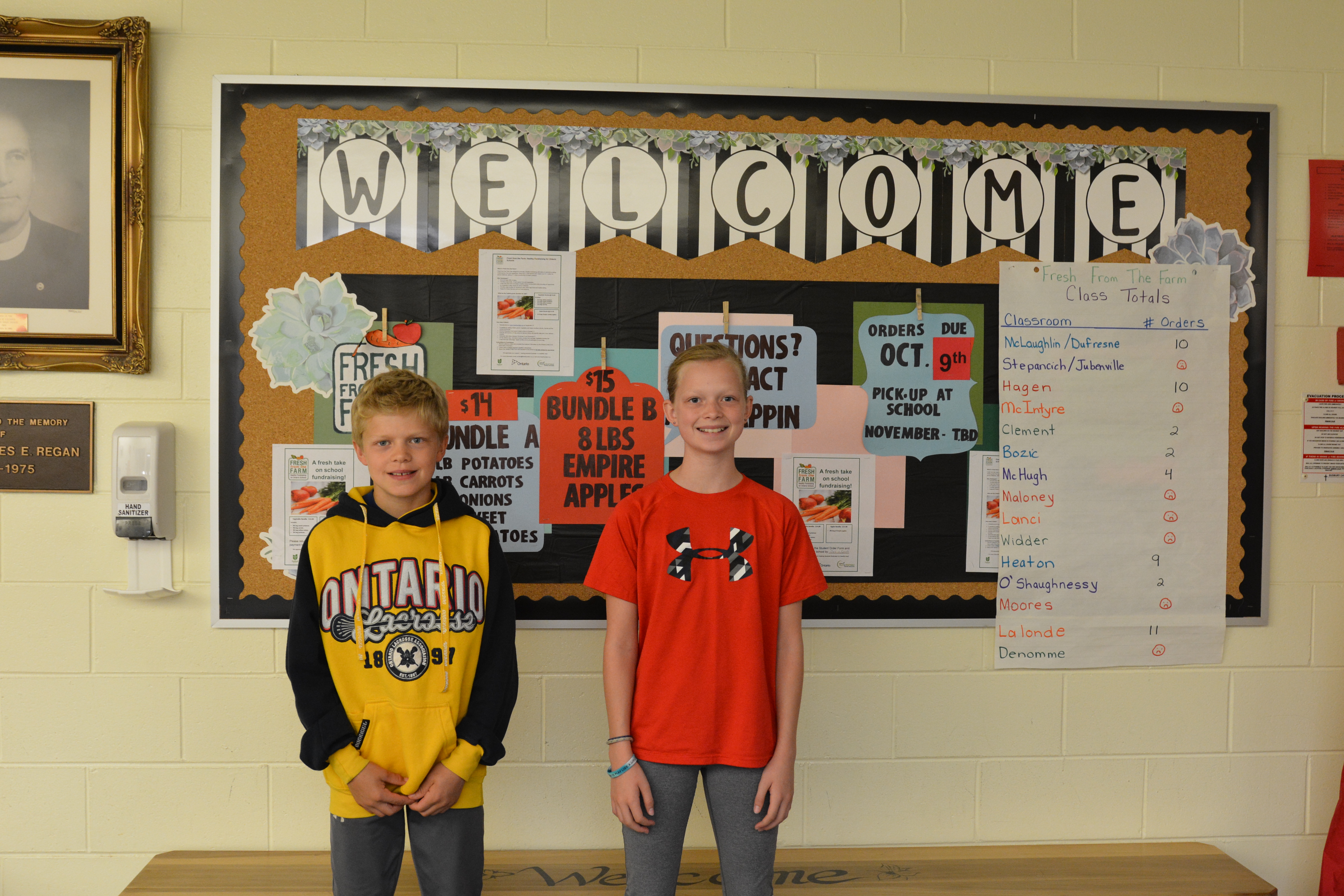 It's cross country season, and two St. James students are making their mark!

Elsa Blum and Caleb Mead are Grade 6 students at St. James School. They are both members of the St. James Cross Country Team and have both been running since their early years (Elsa has been running since Grade 2 and Caleb since Grade 3).
The cross country team has had a busy Fall already! Elsa and Caleb both placed first at the Laurentian University Cross Country Challenge as well as the CSPGNO Cross Country Meet in the Grade 5/6 divisions.

"I love to win and to compete," said Caleb. Elsa agreed.
"I just love to run and to get faster after each race." she explained.

The team is coached by teacher Kyley McHugh and consists of 45 students ranging from Grade 3 -8. When not competing for the cross country team, both Elsa and Caleb like to play hockey. Elsa is also part of the St. James robotics club and plays volleyball and soccer, while Caleb enjoys to play lacrosse.

The two will head with their cross country team to Adanac next Wednesday to compete in a Catholic school meet. They no doubt will look toward improving their times and above all enjoying the race! Good luck Elsa and Caleb!