September 27, 2019
Sudbury Catholic Schools Welcome 28 International Students for 2019-2020 School Year!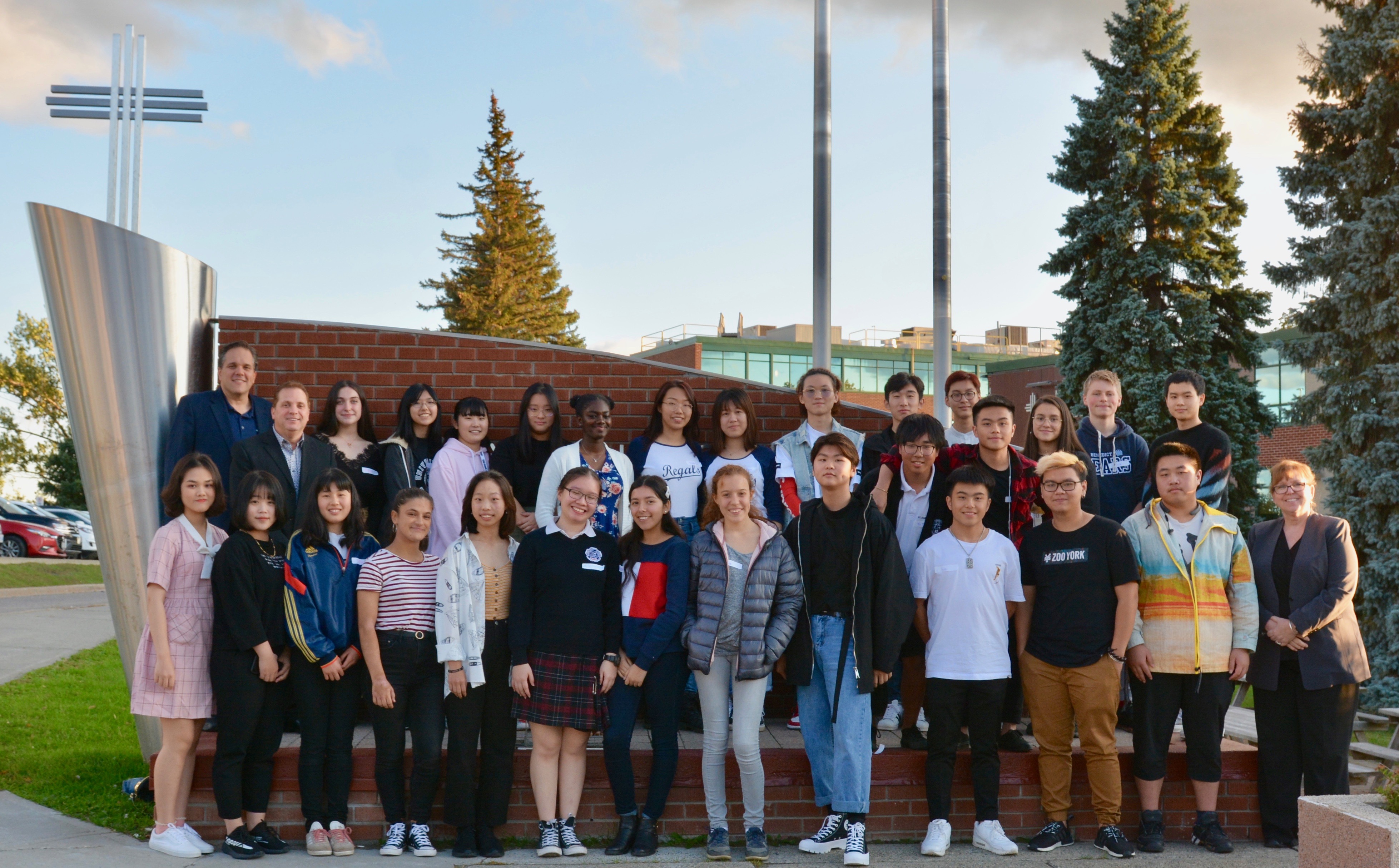 28 students will enter the international student program for the 2019-2020 school year at the Sudbury Catholic District School Board.Countries of origin include Cameroon, China, Germany, Japan, Mexico, Spain and Vietnam. Of these countries, Cameroon, Germany and Mexico are new to the program.
Of the current international students, St. Benedict Secondary School has 10 students registered, Marymount Academy has 10 and St. Charles College will host 8 International students throughout the year. The students and their host families were welcomed to Sudbury and Sudbury Catholic Schools during a barbecue which took place on September 26 at Marymount Academy.

"We are thrilled to welcome both new and returning students to the International Education program for the 2019-2020 school year," said Joanne Bénard, Director of Education at the Sudbury Catholic District School Board. "This year, we are welcoming 28 students, originating from seven different countries. We look forward to the program growing year after year and truly enjoy seeing the students improve their English proficiency, make lifelong friends and experience our City! The success of our program is only possible through the caring and supportive approach offered by our amazing teachers and staff. We are very thankful for all that they have done to make our program a success."

"The Board of Trustees is always excited to see the new students enter the International Education program," said Michael Bellmore, Chair of the Board of Trustees at the Sudbury Catholic District School Board. "This year not only are we welcoming 28 students, but we are welcoming students from three new countries! We look forward to seeing the International program continue to grow each year and see the benefits to both the international students and our students, staff and schools allowing everyone to experience diverse cultures and realize how connected our world truly is."

The success of the program is also a result of the many generous and supportive host families we have available. The board is always looking to recruit to fill the ever-growing community of host families at Canada Homestay Network. Interested families can contact them directly at hostinfo@canadahomestaynetwork.ca or 1-877441-4443 ext. 2176.