June 28, 2019
Catholic Education Centre Staff Completes Pedometer Challenge!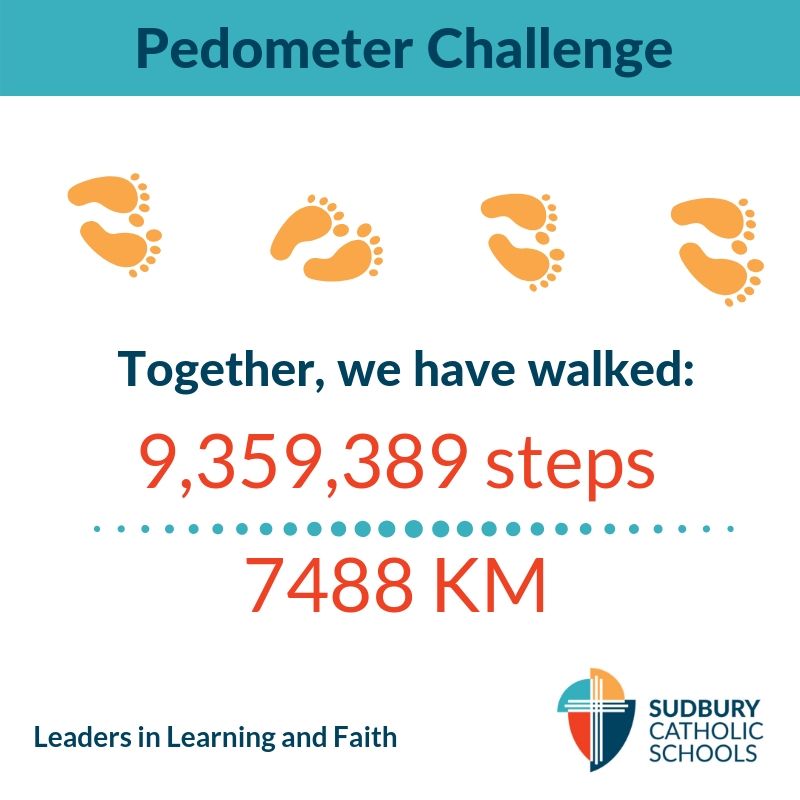 Staff at the Catholic Education Centre completed a month-long pedometer challenge May 2019 to get motivated to walk more. 11 teams of four participated in the challenge.
Together, the employees walked a total of 9,359,389 steps, equaling to 7488 KM. This would have taken the participants from Cape Spear Newfoundland all the way to Kitsault British Columbia!
Teams were acknowledged for the following categories:
1st Overall Team: Put reBoot in Front of the Other
2nd Overall Team: Baby Got Track
3rd Overall Team: Buns on the Run
Most improved in one week: Holy Walkamolies
Most Consistent Team: Stragglers
Top Stepper: Amanda Barry