May 01, 2019
St. John Students win Battle of the Books!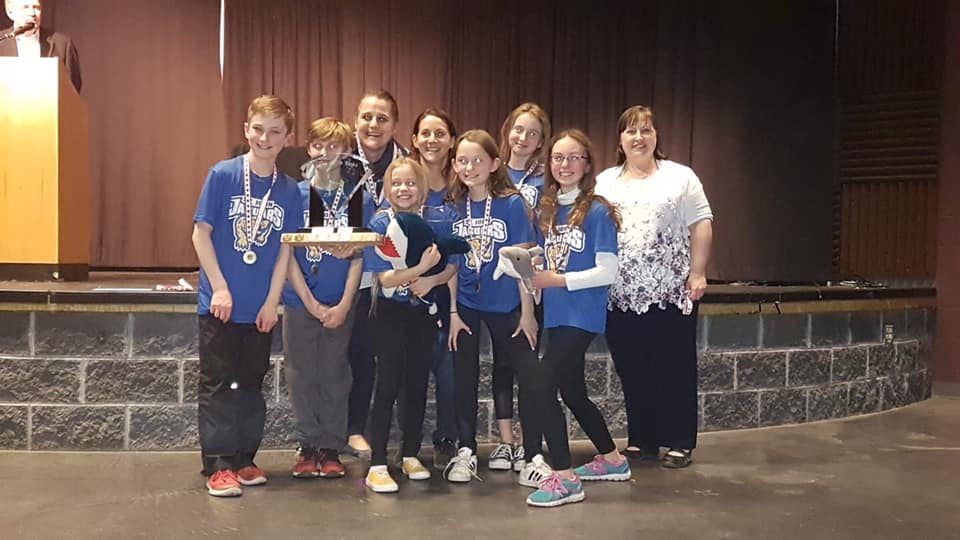 Congratulations to our St. John's Reading Sharks, who after reading 30 books and memorizing all the titles and author names, won First Place in the Battle of the Books competition held at Cambrian College! The team included Taryn Rollins, Emma Larrett, Lily Jones, Quinn Pigeau, Wesley Lavigne and Katie Fosten.
Way to go St. John School!