January 16, 2019
St. Francis students collaborate to create their own community!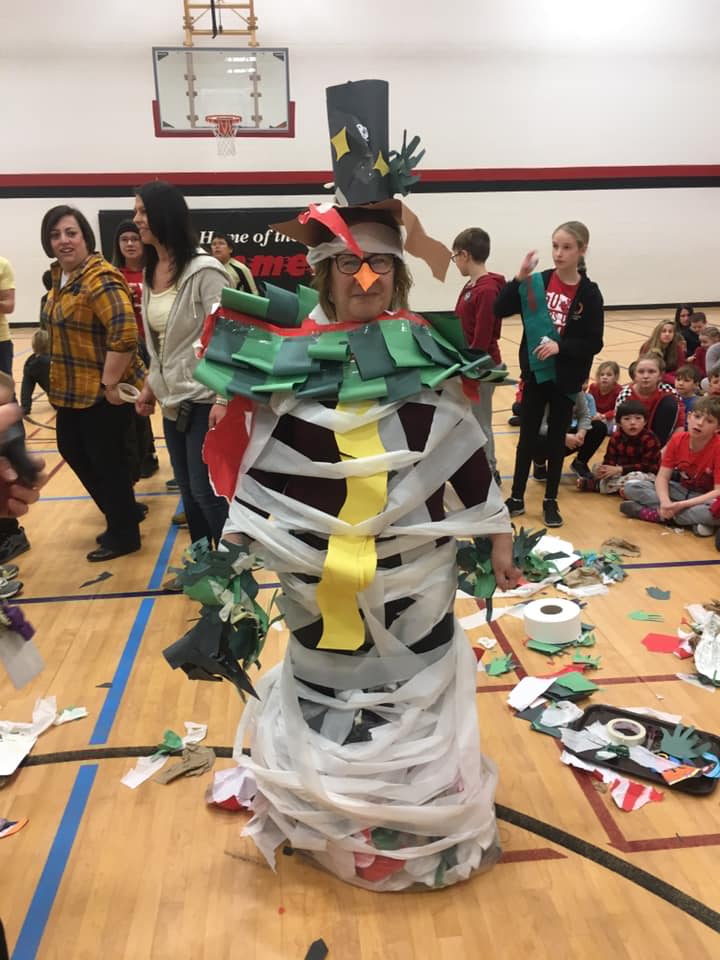 St. Francis students and staff are building community and collaboration through regular CLAN challenges. Today St. Francis School's CLANs were challenged to build a snowman using the recycled materials from our Christmas door decorating contest. The students and staff had to build their snowman and were awarded points.
Each student and staff member is placed in a CLAN which is represented through the Medicine Wheel. Our CLAN challenges are held throughout the year, challenging students and staff to work together on common activities. Each CLAN challenge results in points being earned.
Maggie Polischuk, CLAN Captain said, "Our CLANs program gives us a chance to work collaboratively, be creative, have a voice and contribute to our school and community; all while being silly and having fun! Being part of a CLAN is like being part of a big family. We all become one!"