April 23, 2018
St. Benedict's supports MADD Canada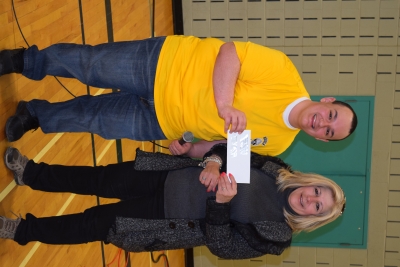 Special thanks to Kim Hancock for joining the students and staff at St. Benedict's Catholic Secondary School today and accepting the $814 cheque to MADD Canada. The money was raised during our first annual ball hockey tournament in honour of her son DJ.
DJ graduated from St. Benedict in 2014 and his first passion was hockey. Sadly he was killed by a drunk driver the year of his graduation.
Kim, his mother now works closely with Mothers Against Drunk Driving (or MADD) to spread the message to not drink and drive. She shared this timely message with students today as prom and graduation season quickly approaches.