October 12, 2017
St. Charles College Kicks off Annual Food Drive Campaign!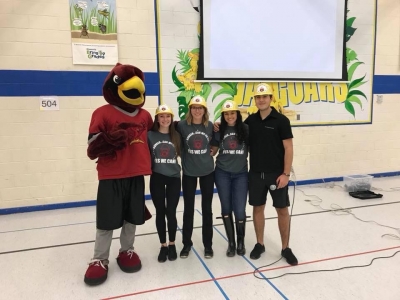 If the students at St. Charles College and its feeder schools had their way – no one would go hungry in our community this year!
St. Charles College is kicking off their annual food drive at feeder schools St. David, St. John, St. Paul, Pius XII and Holy Trinity. For over three decades, they have been collecting cans to feed local families. Every year, they have surpassed their goal by collecting thousands of cans from the community.
The SCC contribution is always the largest single donation to the Sudbury Food Bank each year and the food bank has grown to rely on the major haul of cans and cash. We are asking for the community's assistance in helping us, once again, surpass our goal.
Our students will be going out into the community in order to collect non-perishable food items. Please start collecting and feel free to drop off at St. Charles College. The kids will also be helping to bag groceries at Metro on Thursday, October 19th, Chris' Independent on Friday, October 20th and Vrab's Independent on Saturday, October 21st and are hoping to gather donations from the public at that time.
We look forward to once again this year, continuing to feed the needy and make a difference in our community.