October 12, 2017
Entire Marymount Student Population Completes ICE Certification!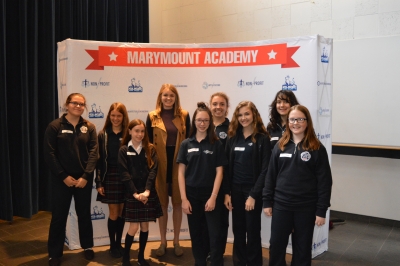 The students at Marymount Academy had a unique opportunity to work with the Maison McCulloch Hospice! Through ICE Certification (Innovation, Creativity and Entrepreneurship Certification Certification), the school worked in groups to assist the Hospice, providing solutions to a real-life case study. The students will then present their ideas to the Hospice, who will help bring them to life!
This is a great opportunity for our Regals to learn about the value of business and creativity and give back to our community at the same time!