August 08, 2017
Holy Cross Teacher Publishes First Novel!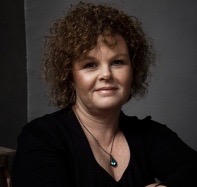 We would like to congratulation Holy Cross Catholic Elementary School teacher Tania Fay on the release of her first novel!
Eile O'Neill: The Oracle, is the first in a series of books and tells the story of Eile who finds herself in Ireland after experiencing a family tragedy. While there, Eile begins to see things she can't explain and begins a quest to discover the mysteries that keep following her. The story combines fantasty with traditional Irish folk tales.
Eile O'Neill: The Oracle is available for purchase at www.amazon.ca. Tania will be completing a book signing at the South End Library (1991 Regent Street) on Monday, August 14th from 6:30-8:00 p.m.