June 27, 2017
Students' in Mrs. Bock's Language Arts class at St. Charles College Elementary were Skyping today.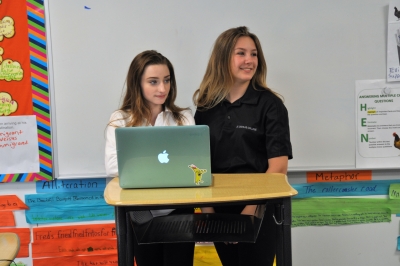 They recently developed a soundtrack for the book by author Paul Toffanello, "Popchuck's Revenge". They had to find songs that connected to the story they read.
The top selections were presented by Skype to the author who hails from Timmins. Toffanello is now sharing the music selections with his movie producers!
Toffanello visited the students earlier in the school year to work with them on writing for a purpose. At the time, he shared the first eight chapters of his latest novel. He's a former English teacher, Principal and Director of Education.