May 12, 2017
St.Charles College Hosts First Ever Powwow!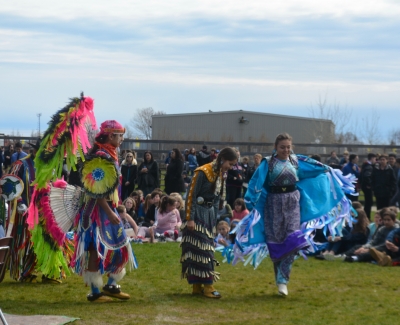 St. Charles College hosted their first ever powwow in honour of Indigenous Education Week! Powwows are traditionally a gathering of Indigenous Peoples to come together and celebrate with song, dance, food and storytelling.
Many students, teachers and community members from a variety of Sudbury Catholic Schools gathered together on St. Charles College's football field to participate in traditional dancing and music and feasted on Indigenous inspired cuisine. The students loved the opportunity to learn and celebrate this culture!