May 05, 2016
Clara Steele wins OAPCE Parent of the Year award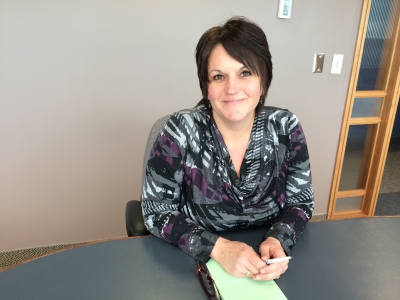 The Sudbury Catholic District School Board is very pleased to announce that Clara Steele has been selected as this year's recipient of the OAPCE – Ontario Association of Parents in Catholic Education Parent of the Year Award. This award is presented annually to a parent volunteer that goes above and beyond to support their child's school and/or school board and supports the aims and goals of OAPCE. Clara is the current chair of the Sudbury Catholic District School Board Parent Involvement Committee and the chair of the Marymount Academy Catholic School Council and is certainly very deserving of this award.
Her dedication to our schools and school board and to enhancing the parent – school partnership has been exemplary. She is often described as the 'school Mom' as she is always there to lend a hand, to support and to listen. She has indeed been an integral and active member of each of the schools that her daughters have attended. "We are proud of the recognition given to Clara Steele as parent of the year by OAPCE. It is a beautiful and well deserved acknowledgement of the dedication and passion that Clara has demonstrated for Catholic education in Greater Sudbury and indeed Ontario", said Chair of the Board, Michael Belmore. Clara will receive her award at the annual OAPCE gala award dinner in Toronto on May 7th.
Clara was very honoured when informed of this award. "I am completely humbled by this award. I have so enjoyed the past 16 years in our schools working with wonderful students, parents, teachers and administrators. It was truly a labour of love. I wouldn't trade a minute and I am going to miss you all very much", said Clara Steele.